The Merzouga rally that began in Morocco on April 15th, is the 9th edition of the nerve-rattling 5-day rally event. This rally promises to be a clean as well as ideal training ground for the highly sought-after Dakar event, which follows later in the year. Racers choose to be a part of this to treat it as their main part of practice. This time Hero MotoSports have brought out two racers and TVS Sherco Factory presented four racers for themselves.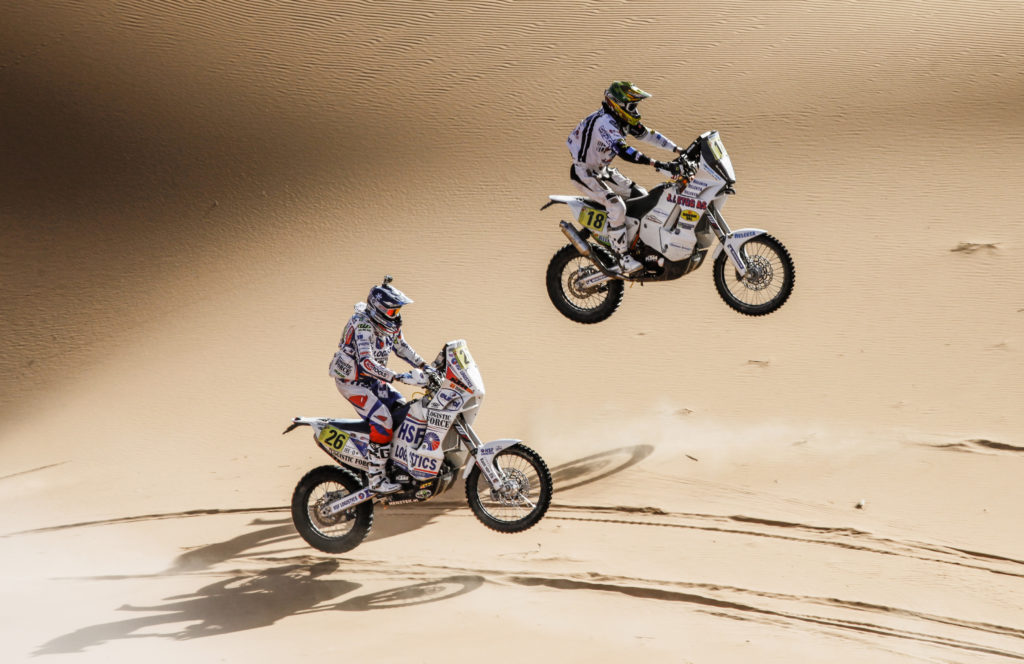 The Hero team consists of CS Santosh and Oriol Mena, while TVS has Joan Pedrero, Martin Duplessis, Vanni Cominotto and Lorenzo Santilino.
TVS Racing, team manager B Selvaraj stated, "It gives us immense pleasure to be a part of the ninth edition of the Merzouga Rally. This rally is a good training ground for Dakar riders as it tests the limits of man and machine under challenging circumstances. Takeaways from such rally events are huge as it results in improving the teams' technical capability and in the development of robust motorcycles. Merzouga Rally will offer a virtuous platform to evaluate the physical and technical strengths of the team and provides direction for our preparedness for the upcoming races."
The Rally starts with a prologue, followed by two days of constant marathons, which challenge the riders through rough terrains and hurdles for an intense training in the Sahara desert and the Atlas Mountains. Here the candidates have to challenge themselves to struggle with the temperature changes of the Moroccan desert as well as the desert topography. On 16th April for the Stage I, the riders faced a 207km platform for a warm up including a complicated navigation skills test.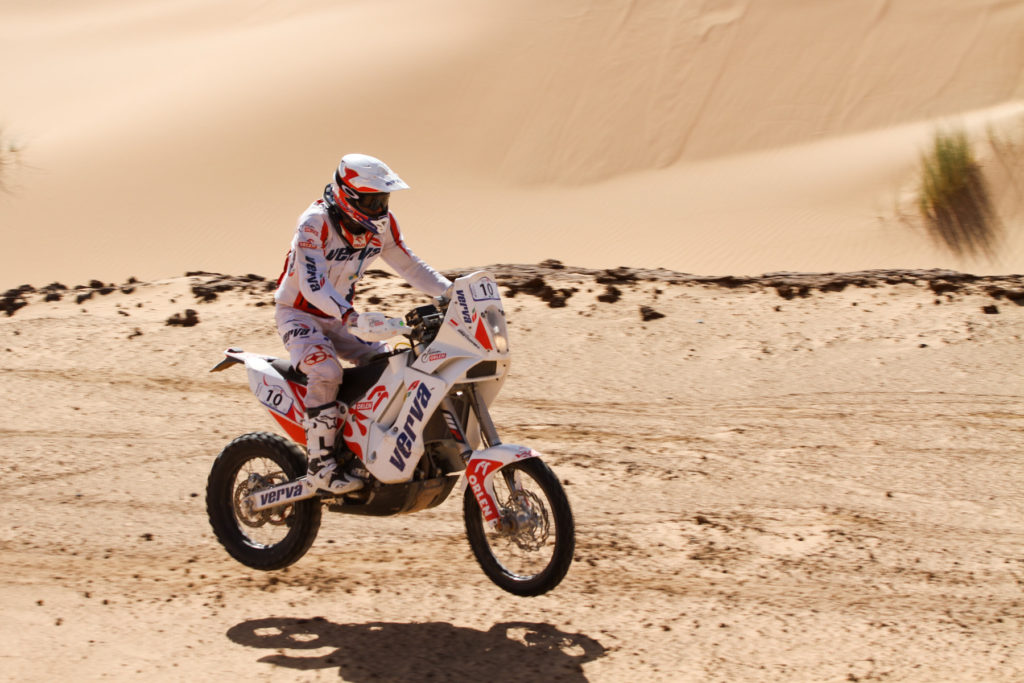 For Stage II, there was a special stage for the racers in the Erg Chebbi region of Merzouga for a 175 km stretch. It had a relatively more struggling situation with two loops and dunes in between the tracks.
For Stage III, contenders had to ride through the night without any crew assistance, with a 63 km liaison and a 240 km stage that contained Chebbi Erg, Fezou region, and Ouzina erg, before the finish line at the campground in the midst of dunes.
At the end of Stage III, the TVS team of Joan Pedrero, Duplessis Diego Martin, VAnni Cominotto and Lorenzo Santolino, finished at 8th, 11th, 24th and 9th position respectively. The Hero riders Oriol Mena finished at 16th and CS Santosh stood at the 20th position.