The Tata Nexon EV and MG ZS EV are the most popular long-range
electric cars in India
. Both offer great performance, can travel comfortably on inter-city trips, and are practical family SUVs. But which SUV should you choose if you really want to? Tata or MG?We compared Nexon EV vs MG ZS EV for detailed specifications, features, performance, and range testing.
Tata Nexon EV vs MG ZS EV: Specifications
| | | |
| --- | --- | --- |
|   | Tata Nexon EV | MG ZS EV |
| Power (PS) | 129PS | 143PS |
| Torque (Nm) | 245Nm | 353Nm |
| Battery Capacity  | 30.2kWh | 44.5kWh |
| 0-80 Percent (Fast charging) | 1 hour | 50 minutes |
The MG ZS EV's battery capacity is 14.3kWh more than Nexon EV. Therefore, it is much faster to operate with a quick charger. Can the Nexon EV beat the ZS EV despite its weak battery capacity?
Tata Nexon EV vs MG ZS EV: Design
Design is an important factor when choosing between any two cars. For some, it is a question of color and tonality, so how are cars in this regard?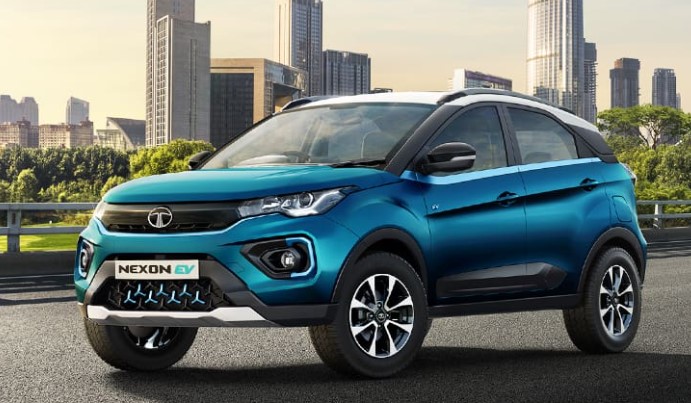 Tata Nexon EV
The Tata Nexon EV is the company's new Impact 2.0 design language. It has a front grille with a thick black stripe down the middle. Tata gave it a slightly angular design and new 16-inch diamond-cut alloy wheels.The Nexon EV comes in three colors: Signature Teal Blue, Glacier White, and Moonlit Silver. The sunroof comes in contrasting tones, which adds to the appearance of the vehicle.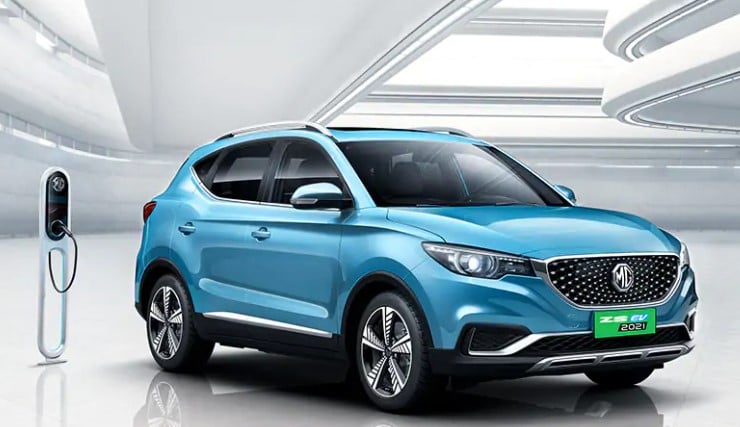 Tata Nexon EV vs MG ZS EV
On the other hand, the MG ZS EV has adopted a more daring and luxurious design from the beginning. There are fewer distractions up front compared to the Nexon EV - it has the grille, air vents, and lights all of which are completely separated from each other. The MG ZS EV comes in three colors – Copenhagen Blue, Currant Red, and Ferris White.
Also Read: Tata Nexon EV Price | Specs | Features
Tata Nexon EV vs MG ZS EV: Features
The Tata Nexon EV has features like keyless entry, car start/stop button, climate control, and a single-speed transmission. Like most other electric cars, the Nexon EV also includes smart regenerative brakes that help you recharge the car's battery when you brake. Other features include hill up/down assist, power steering, ABS, and central locking.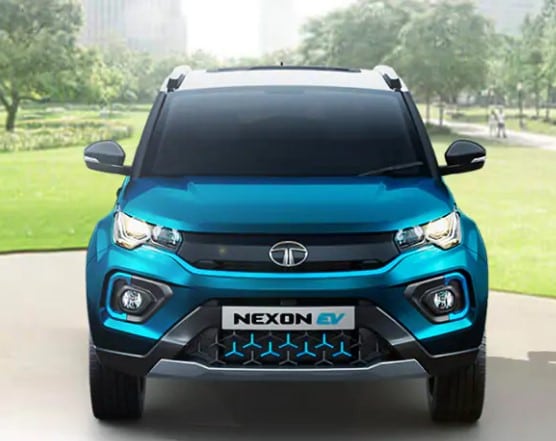 Tata Nexon EV
On the other hand, the MG ZS EV is packed with features. In addition to all of the above, the MG ZS EV also comes with features like parking assist, 3-point seat belt, cruise control, 3 driving modes, 2.5 PM filter, heated rearview mirrors, and a bigger panoramic sunroof.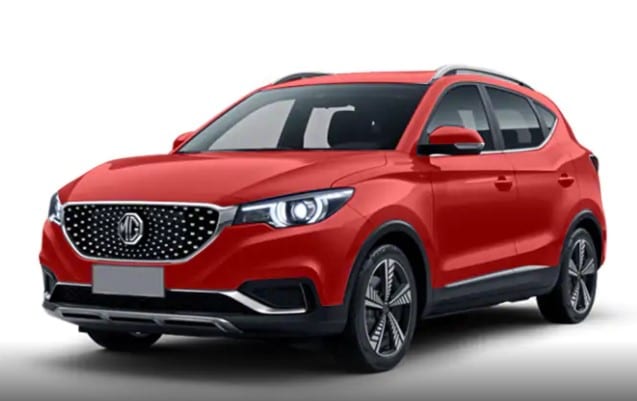 Tata Nexon EV vs MG ZS EV
Tata Nexon EV vs MG ZS EV: Range
City

City Total Range

Highway

Highway Total Range

Nexon EV

9.35km/kWh

282.37km

7km/kWh

311.5km

ZS EV

7.85km/kWh*

237.07km

6.12km/kWh*

272.34km
In the city runs, the Tata retu
ed 9.35km/kWh, which is 1.5km/kWh more than the MG. On the highway, the MG manages to close this gap to 0.88. That said, the ZS EV can travel much further than the Tata thanks to a larger battery pack.
Tata Nexon EV vs MG ZS EV: Performance
| | | |
| --- | --- | --- |
|   | Tata Nexon EV | MG ZS EV |
| 0-100kmph | 9.58s in S / 16.80s in D | 8.36 seconds |
| 20-80kmph (Kickdown) | 5.25s in S / 9.09s in D | 4.56 seconds |
In drive, the Nexon EV does 0-100kmph in 16.80 seconds, which is a full 8.44 seconds slower than the ZS EV. This gap reduces to 1.22 seconds when you dial the Nexon to the sport, which is not bad. The Nexon EV is considerably slower than the ZS EV in the drive. However, the gap between both models is less than a second when you shift the Nexon to Sport.
Tata Nexon EV vs MG ZS EV: Price
The Tata Nexon EV price in India starts at ₹13.9 lakh and it comes in three variants, whereas the MG ZS EV is priced at ₹20.88 lakh for the Excite variant and ₹23.88 lakh for the Exclusive variant.ex-showroom prices of the cars are listed below:
| | |
| --- | --- |
| Model | Price (ex-showroom) |
| Tata Nexon EV XM | ₹13.99 lakh |
| Tata Nexon EV XZ+ | ₹14.99 lakh |
| Tata Nexon EV XZ+ Lux | ₹15.99 lakh |
| MG ZS EV Excite | ₹20.88 lakh |
| MG ZS EV Exclusive | ₹23.88 lakh |
The Tata Nexon EV is undeniably cheaper, but cheaper is not always better. Or is it? Tell us what do you think in the comments below:
Also Read: Hyundai Creta vs Hyundai Venue Full detailed comparisonAlso Read: Maruti Swift vs Maruti Baleno Full Detailed Comparison