The Delhi gove
ment discontinued subsidy for Tata Motors' Nexon EV on Monday pending an investigation by a panel after receiving a complaint from a user alleging that the electric vehicle (EV) range was sub-standard.
"We (are) committed to supporting EVs, but not at the cost of trust (and) confidence of citizens in claims by manufacturers," Kailash Gahlot, Transport & Environment Minister of Delhi said on Twitter.
The Department of Transportation in Delhi claimed to have received a complaint from a customer named Rajesh Kumar from New Delhi who claimed he did not drive more than 200 kilometers per charge on his Nexon EV even though Tata Motors claimed to have 312 kilometers of the full range.
On February 8, the state gove
ment issued a notice about the reason for a demonstration for Tata Motors asking the automaker why its model could not be excluded from subsidies, the Department of Transportation said in its order on Monday.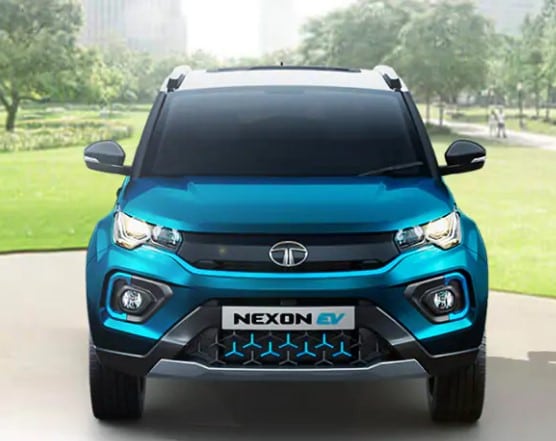 Nexon EV
Also Read: Delhi gove
ment launches 'Switch Delhi' campaign to promote electric vehicles
The matter also cited a video widely shared on Twitter by someone who identified himself as Dr. Manoj Sharma, an orthopedic surgeon in Delhi, who made similar allegations of less-performance his Nexon EV. He claimed that this proves that Kumar's complaint was not a single incident.
"It is unfortunate to receive this order from the Delhi Transport Commission. We will continue to engage constructively with relevant authorities to protect the interests of our customers," Tata Motors said in a statement.
The automaker said the range of 312 kilometers for the electric vehicle is based on certification from the Automotive Research Association of India (ARAI), an accredited body that independently tests all vehicles produced in the series.
"As with conventional vehicles (with IC engines), the actual range achieved in EVs is dependent on AC usage, individual driving style, and the actual conditions in which the vehicle is driven. The range achievement is also a function of familiarity with the new technology, and customers report improvements upwards of 10% within 4-6 weeks of familiarity," the statement further read.
The Delhi gove
ment announced its
electric vehicle policy
in August 2020 to extend subsidies to users up to Rs 10,000 per kilowatt-hour of battery capacity in electric vehicles for the first 1,000 such vehicles sold in Delhi. Nexon EV is qualified for this subsidy. Road tax and registration fees for these vehicles have also been canceled.
The Department of Transportation said in its order that if the vehicles do not meet their grade requirements, consumers may discourage their adoption, and hence drastic measures must be taken. All benefits provided to the Nexon EV buyer by the Delhi gove
ment remain pending until the appointed committee submits its report and the final decision is made.
Also Read: Tata Nexon EV vs MG ZS EV Full Detailed Comparison