Tata Motors has become one of the best selling passenger car manufacturers in the Indian market in recent years, all thanks to its wide range of products for the mass market. In 2020, Tata became the first company to launch an all-electric SUV in the country with the Nexon EV, followed by the first small electric sedan in 2021, the Tigor EV.
Now, Tata Motors has asked us to block our calendars until April 20 and 28, 2022, when the automaker plans to host two press events in the EV space. It should be noted that Tata has already planned to unveil a new concept of the electric SUV on April 6, and a preview of it was officially revealed recently. A look at the concept EV came with the title "See What's Different," confirming that it's not a Sierra EV or a long-range version of the Nexon EV.
However, the two events in the second half of the month could witness the introduction of some electric vehicles or other concepts. As of now, Tata Motors has a range of electric vehicles in the pipeline, including the long-range Nexon EV, an all-electric version of the Altroz, as well as the Tiago EV. While we're confident that the long-range Nexon EV will launch later this month and be expected to debut at either event, what the other event has in store for the store is yet to be seen.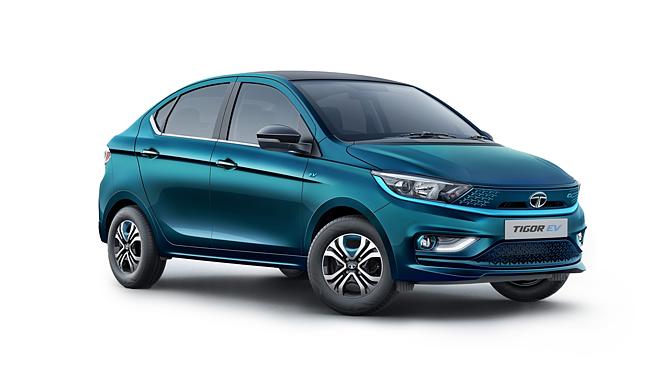 Talking about the Tata's upcoming electric SUV concept that will be revealed tomorrow, the EV is blue, similar to what's found in other Tata electric vehicles. The car features an LED light strip that runs across the front grille and extends down the sides of the bonnet and into the rear-view mirrors. Like the Harrier, Safari and Punch, the new electric SUV concept also has a split headlight configuration with the main unit positioned at the bottom of the bumper in a triangular housing.
Moving on to the long-range Nexon EV, the updated vehicle is expected to be equipped with a 6.6 kW AC charger. In addition, the electric SUV could have a larger battery pack compared to the current 30.2 kWh unit which provides a range of 312 km on a single full charge. The battery works in tandem with an electric motor that produces 127 hp and 245 Nm of torque, which helps the electric car accelerate from 0 to 100 km / h in just 9.9 seconds, before topping out at 120 kmph.
Also Read: Droom to invest Rs 500 to 600 crore for inorganic opportunities, eyes 5-6 acquisitions in 2 years