Tata Motors, India's leading automobile manufacture of electric vehicles, signed MoU on Monday with Uber, India's leading ride-sharing app, to bring 25,000 XPRES-T EVs to its premium segment services.
Aligned towards its goal of a clean and green environment, Tata Motors will help Uber electrify its services in Delhi NCR, Mumbai, Kolkata, Chennai, Hyderabad, Bengaluru and Ahmedabad. The company will begin delivering the cars to Uber's fleet partners in phases, starting this month.
Shailesh Chandra, Managing Director of Tata Motors Passenger Vehicles and Tata Passenger Electric Mobility, said: "In line with our commitment to grow sustainable mobility in the country, we are delighted to partner with Uber, the leading ride-sharing platform in India. Through Uber's premium service, we will accelerate the adoption of green and clean personal ridesharing."
"The XPRES-T EV is a very attractive option for both customers and operators. While its enhanced driving experience and superior cabin quality and silence provide customers with a comfortable driving experience, a solution fast charging, driving comfort and the cost effectiveness of the EV make it an attractive business proposition for our fleet partners." This partnership will strengthen our market position in the fleet segment."
Prabhjeet Singh, Chairman of Uber India & South Asia, said: "Uber is committed to bringing sustainable and shared mobility to India, and this partnership with Tata Motors is a major milestone on that journey. It marks the largest vehicle association electric vehicles to date between a car manufacturer and a ride-sharing platform in India. "It will supercharge the transition to zero emissions on the Uber platform as we build a sustainable future. We are committed to doing our part to remove barriers to electrification by working with industry partners who are driving change."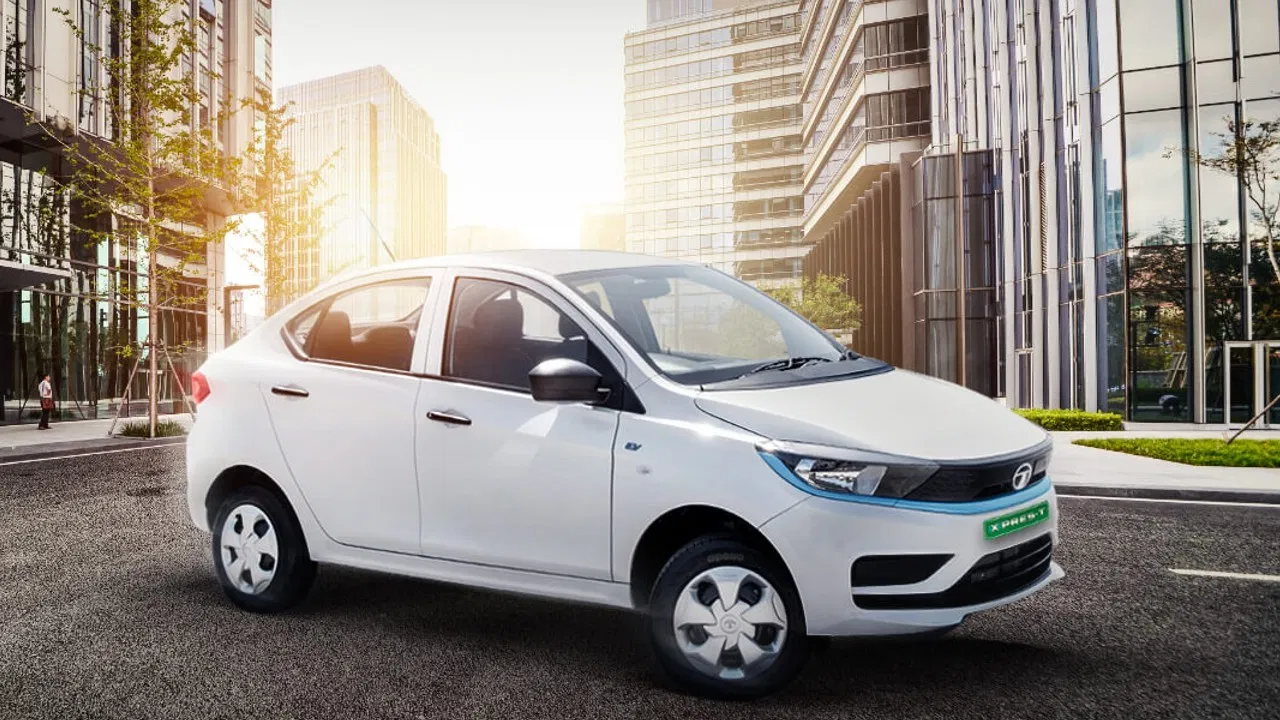 Tata Motors has revolutionized the Indian automotive market with its pioneering efforts and is leading the wave of electric mobility in India, with more than 50,000 Tata electric vehicles launched from the factory so far in the personal and fleet segments. In addition, Uber has committed to 100% of its trips being made in zero-emission vehicles, public transport or precision mobility by 2040.
In July 2021, Tata Motors launched the 'XPRES' brand exclusively for fleet customers, and the XPRES-T EV is the first vehicle under this brand. The new XPRES-T electric sedan comes with two range options: 315 km and 277 km (ARAI certified range under test conditions). It has a 26 kWh and 25.5 kWh high energy density battery and can be charged from 0% to 80% in 59 minutes and 110 minutes, respectively, via fast charging; It can also be charged normally from any 15 amp plug point and is readily available.
It comes with zero tailpipe emissions, a single-speed automatic transmission, dual airbags, and ABS with EBD as standard on all variants. Its premium interiors, including standard automatic climate control and electric blue accents throughout the interior and exterior, will set it apart from other Tata cars.
Also Read: Mahindra Thar attracts discounts of up to Rs 1 lakh