Inteational Tractors Limited (ITL) under the Solis Yanmar range launched the new Solis Hybrid 5015 tractor priced at Rs. 7.21 lakh (ex-showroom, India). The company has also commenced bookings for the same. ITL became the first tractor manufacturer in India to introduce "E-Powerboost" technology and also obtained a patent for related product technologies. With the launch of the new Solis Hybrid 5015 tractor, ITL aims to consolidate Solis Yanmar's position in the four-wheel drive (4WD) tractor segment.The new Solis Hybrid 5015 is powered by a diesel engine coupled to an electric motor. Combined, the tractor generates around 60 hp and the hybrid technology also helps improve the fuel efficiency of the new tractor. It also features a 'power boost' switch on the dash along with a manually operated lever, which will allow the driver to direct the power setting to increase performance. The advanced vehicle controller monitors power and the tractor also accelerates faster due to the electric motor.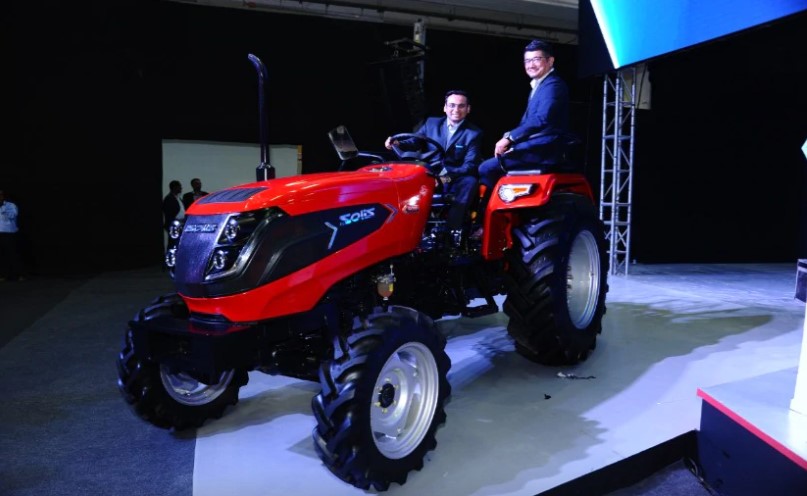 Solis Hybrid 5015 Tractor Launch day Image
"We are committed to bring new-age technologies that exist in developed nations for farmers in India at affordable price. We have further raised the innovation bar in the industry with our Solis Hybrid 5015 tractor, which delivers the performance of 3 tractors. This is a 50 HP tractor fully engineered to work as per situation to deliver superior performance of a 60 HP tractor or give the fuel efficiency of 45 HP tractor. So the farmer gets the benefits of 3 tractors in 1. Our Hybrid tractor comes equipped with advanced features such as E-Powerboost that will enable the farmer to get the power when he needs the most and keep optimizing fuel efficiency while operating as a regular tractor the rest of the time," said Raman Mittal, Executive Director- ITL.
Also Read: 2021 Skoda Kodiaq Facelift | Specs | Features | engine detailsAlso Read: Kabira Mobility launches Hermes 75 commercial delivery electric scooter at Rs. 89,600