Simple One Electric Scooter, a Bengaluru-based electric vehicle startup, Simple Energy has launched its first electric scooter, priced at Rs.1,09,999 lakh (Ex-showroom). The Simple One Electric Scooter houses a 4.8 kWh lithium-ion battery that provides a maximum stated range of 236 km, with a stated normal range of 203 km in eco mode. Top speed is set at 105 km/h, with acceleration from 0 to 40 km/h in just 2.9 seconds. The Simple One has a torque of 72 Nm and a power of 4.5 kW and comes with a weight of 110 kg and a luggage capacity of 30 litres.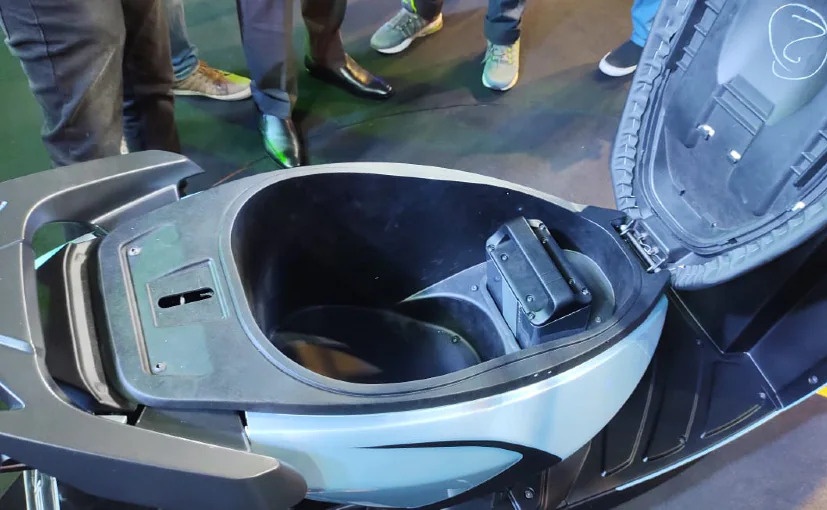 The Simple One Electric Scooter gets 30 litres of boot space

The price will change in different states based on individual gove
ment support. The Simple One is available for pre-order starting today at Rs.1,947. The company will launch operations in 75 cities in 13 cities in the coming months and plans to launch operations in 175 cities within the next year. Customers across India can pre-order the Simple One Electric Scooter from August 15, 2021. The company has not announced when deliveries will start for customers who pre-ordered the Simple One.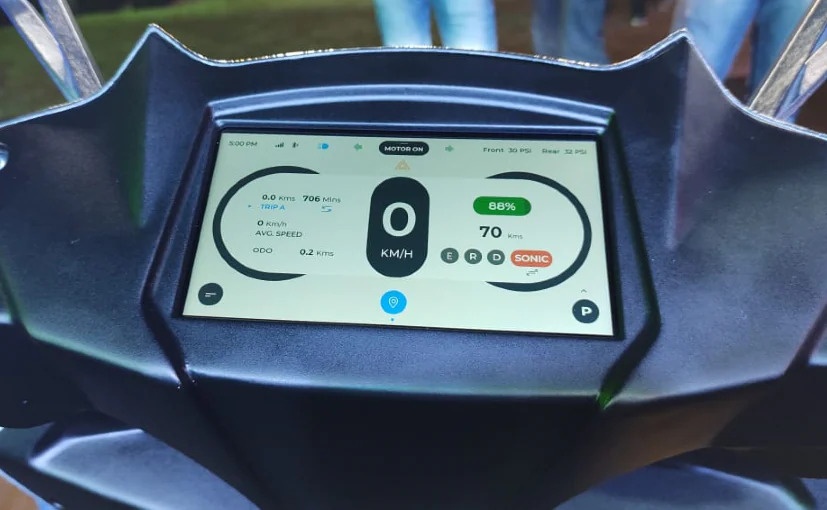 Simple One 7 Inch Touchscreen

The Simple One is a 4G-enabled connected scooter and will feature four riding modes, Eco, Ride, Dash and Sonic, which can be accessed via a 7-inch touch screen panel. There is a long list of features, including Bluetooth connectivity, geofencing, over-the-air updates, onboard navigation, access to music control and call control to the connected smartphone, as well as telemetry and even a pressure monitoring system. TPMS. The company has also launched the Simple Loop charging network for general and home charging. The company plans to launch more than 300 charging stations in the next seven months in 13 states.

The Simple One Electric Scooter comes with a removable battery that weighs 7kg, and can be charged in any 15A charging socket. The electric scooter has a steel tubular chassis with a telescopic front fork, symmetrically mounted mono-shock rear suspension and 12-inch wheels with a 200mm front disc and 180mm rear disc. The braking system is in-house developed and patented by Simple Energy.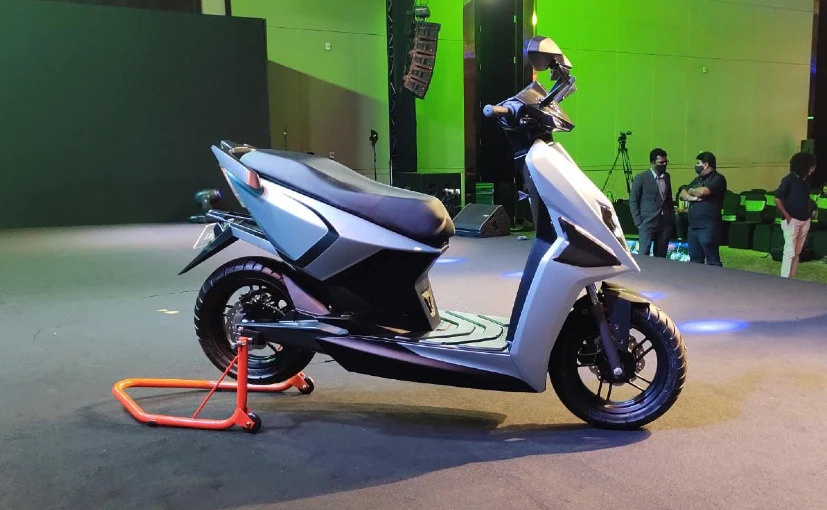 Prices for the Simple One will vary according to state wise EV subsidy

The Simple One was released simultaneously in 13 states, including Ka
ataka, Tamil Nadu, Andhra Pradesh, Telangana, Kerala, Maharashtra, Madhya Pradesh, Delhi, Rajasthan, Goa, Uttar Pradesh, Gujarat and Punjab. Every state where Simple One is available will have at least one experience center, while the rest will be on the franchise model. The company has already finished finalizing company-owned expertise centers in cities of each state, which will be expanded soon, to begin deliveries as soon as possible. When production starts, pre-orders will take priority for delivery.

The company is also operating in a 200,000 square feet plant in Hosur, Tamil Nadu. Simple Energy plans to produce 1 million scooters annually in the first phase of the plant's operations.