New Delhi: Royal Enfield, the motorcycle brand of Eicher Motors, is set to introduce its first electric motorcycle in the next two years.
"We are testing the prototype and we have put together a team to look into the commercial side of this business. Our product is two years out," said Siddhartha Lal, managing director and CEO of Eicher Motors.
The automaker has lined up a capex of about INR 1,000 crore for FY 2023-24, most of which is aligned towards electric vehicles (EVs) and new product development. The capex stood at INR 650 crore for FY 2022-23.
B Govindarajan, CEO of Royal Enfield, said the company has already employed around 100 people for the EV space.
It is in the process of setting up a production capacity of 1.5 lakh EV units and is in "full speed of execution". To begin with, it plans a production capacity of 1.5 lakh units in a modular form.
Confidence of dominating the market with 80% share in the long term
Royal Enfield has dominated the premium motorcycle segment in India with its Classic and Bullet models. It currently holds around 90% of the market share over the 250cc class of motorcycles.
Last month Bajaj-Triumph launched two 400cc models in India, namely Speed 400 and Scrambler 400. Harley Davidson also introduced the X440, developed with Hero Motocorp.
Commenting on the growing competition in the midsize motorcycle segment (250 to 750cc), Lal said: "With the arrival of new competition, at 90%, the market share can only go one way and that is towards the south. Although we will fight hard from Yes, but we are many steps ahead of the competitors, so we are okay with that. We believe that we will be able to maintain 80% participation in the medium to long term."
He said that after three years, even the resale value of Royal Enfield motorcycles is almost double that of most of our competitors.
Lal further added that increased competition should contribute to the growth of the midsize motorcycle market. When there are new offerings on the market, there is new excitement and the overall market is bound to grow. With the market trending towards premium and the entry of many first-time buyers, we expect the midsize market to grow from 1 million units to around 1.5 to 2 million by the end of this decade.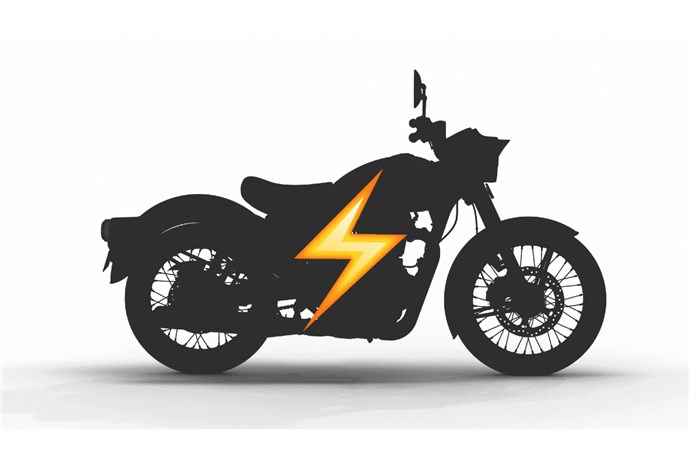 Robust sales performance in Q1
Eicher Motors reported a growth of 50% growth for its consolidated net profit to Rs 918 crore for the first quarter ended June 30, 2023. The company reported a net profit of Rs 611 crore for the April-June period of the last fiscal year.
Total revenue from operations rose to Rs 3986 crore in Q1 FY24 as against Rs.3397 crore in the corresponding period of last year.
"Q1 has been significant for Eicher Motors, as both Royal Enfield and VECV have registered their best first quarter performance and have recorded tremendous growth," Lal said.
"As we continue to enhance our product portfolio, we have some really exciting and amazing motorcycles being launched in the forthcoming quarters," he added.
Royal Enfield sold 2.2 lakh units of motorcycles in the first quarter, registering a growth of 21% against 1.86 lakh units in the same period last year.
Globally, the mid - weight motorcycle maker inaugurated its fifth CKD assembly unit outside of India in Birgunj, Nepal. The local assembly unit, which is spread over an area of 1 lakh sq. ft., aims to boost the company's business in the SAARC region.
VECV, a joint venture between the Volvo Group and Eicher Motors, also posted its best quarter ever. It sold 19,571 units, compared with sales of 17,469 vehicles in the April-June quarter of last year.
"While the CV industry of 3.5T and above grew by 0.5%, we outperformed the industry growth and improved our market shares," said Vinod Aggarwal, MD and CEO VECV
Also Read: TVS Motor launches Jupiter ZX Drum with SmartXonnectTM tech for INR 84,468