Honda Activa 5G was launched this year 2018 and since then it has been selling like hot cakes. With the fifth iteration of India's most loved scooter being unveiled in 2018, the sale figures just can't keep calm! The numbers are growing so dynamically that the sales of two or three products wouldn't sum up its dominance in the market. The first generation Activa was launched in 2000 and since then it has evolved from a very basic scooter to a scooter with unmatched reliability and efficient fuel economy with an excellent package for the price it demands.
Honda has been retailing over 1.5lakh units per month and in February it crossed 2.47lakh units which are about 80,000 units in a single day. That is like selling one Activa 5G every 10 seconds. Amazing, isn't it?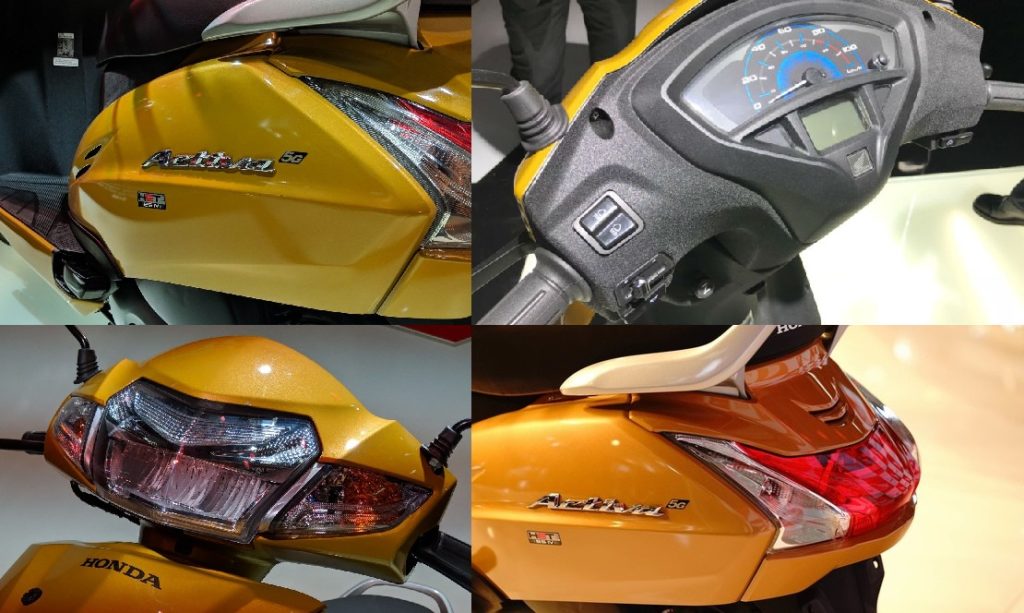 Well, let's find out the secret behind this best-selling scooter in India.

Engine

The first generation of Activa came with a 102cc engine and now with continuous advancements made, Activa 5G would be instilled with a powerful redefined 109.19cc engine. This engine also comes with an automatic gearbox. This is the best thing to add which would make it easier for activa riders to pass through the slow moving traffic.

Power & Mileage

Activa 5G claims to deliver the right combination of mileage and power. Activa comes with 5.3 liters of fuel carrying capacity. This improvement has been smartly incorporated keeping in mind a city-specific product. The scooter also promises to retu
a claimed mileage of 60kpl which is more than enough for a city liver.

Convenience

The ample amount of storage space, low kerb weight, the CVT gearbox, the weight 109 kg and 765 mm of decent seat height depicts that not only the rider but the pillion as well would have a convenient ride. It has also got an impressive ground clearance at 153 mm. These dimensions help scooter owners pass the storm of high traffic conditions in the easiest possible manner.

Features and Performance

The only difference between Activa 4G and Activa 5G is the loaded and upgraded features it offers. LED Highlight, 4-in-1 lock, seat release button, mobile charging port and analog instrument cluster gives it an edge over others. Tubeless tires, metallic body panels, dashing chrome highlights, combination braking system and position lights make Activa 5G a fully loaded option to consider.

Price and Maintenance Cost

One of the biggest plus point of Honda's strategy is affordable pricing with the abundance of features and advantages. The Honda Activa 5G is available for a starting price of Rs 52,460. A pretty competitive price which would encourage people to buy it. Accompanied with low maintenance cost, it's a perfect choice! Not only this, it also offers a high resale value in the market which is also an important factor to consider.

Their tagline, 'Love is Growing' is surely turning to reality and the product itself makes it worth the love!