The Ministry of Road Transport and Highways has brought in a number of changes in Central Motor Vehicle Rules, 1989 to get it in sync with the latest international parameters. The government notified regulations for tyres, safety glass, and external projections, among others. The new rules will come into force from April 2021.
The requirement of the additional tyres has been done away with in such vehicles if provided with the Tyre repair kit and TPMS has been provided.
rn
Here are the new amendments:
rn
1) Specification of tyre pressure monitoring system TPMS: For vehicles with a maximum weight of 3.5 tons that monitors tyre pressure or inflation, during vehicle operation and transmission of information to the driver, thus providing advanced information to the driver and improving road safety if installed in the vehicle.
2) A tyre repair kit is described: During incident of tyre puncture (tubeless tyre), using the repair kit, the sealant is poured into the frame along with the air seal at the punctured point in the tyre tread. Additional tire requirements for such vehicles are canceled if provided with the Tyre Repair Kit and TPMS provided. This is in accordance with international standards that will provide more space to accommodate electric vehicle batteries, etc.
3) Standard safety glazing is assumed to be included as in safety glass option. However, the percentage of visible light transmission for front and rear windows (70%) and side windows (50%) must be the same as for safety glass on glass with safety glass.
rn
rn
rn
rnrn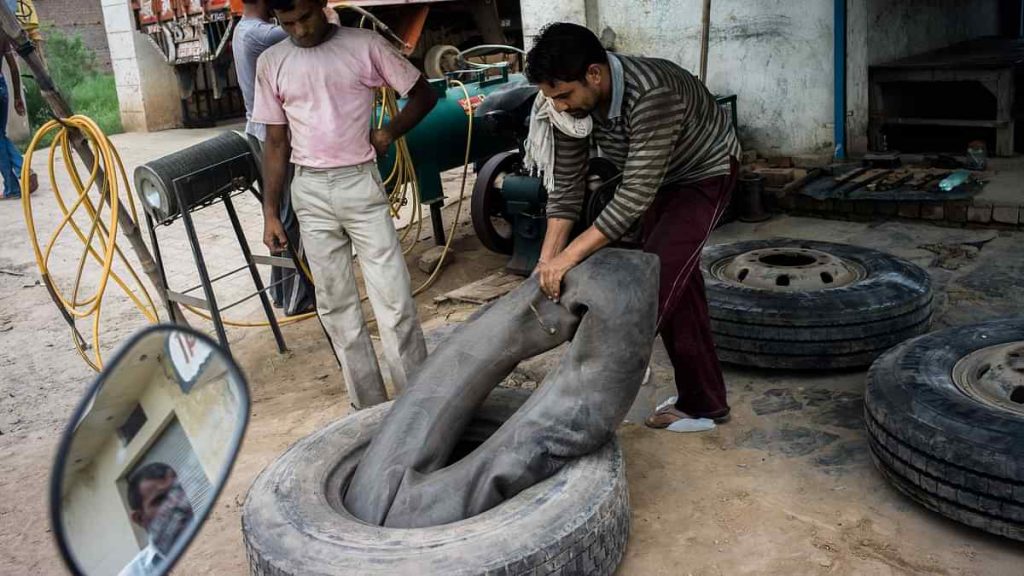 No Need of additional tyres
rnrn
rn
rnrn4) Currently, two motorcycle owners are unregulated and do not have harmonised requirements for which AIS standards have been prescribed.rnrn5) In addition, there was no standard available for the two-wheel External projection requirements under CMVR that are now outlined to reduce breakdowns to pedestrians and the driver in the event of contact with the moving vehicle, the standard states that all Test device contact points must be the specified minimum radius OR made of soft material.rnrn6) The standard is also notified of the requirements for two-wheel footrests, and steps are taken to allow the driver on both wheels, in the event that a light container is placed behind the driver's area, provided the standards Dimensional and overall comply with vehicle weight (as determined by the vehicle manufacturer and authorized by the testing agency).rnrn
rn
rn
rn
rn