The new generation Toyota Land Cruiser will be offered with V6 petrol and diesel engines.
Toyota showed Glimpse of the new generation of Toyota Land Cruiser before its global introduction.
The new generation will be completely renewed inside and out.
You will likely get two V6 engines: 3.3 litre diesel 306 PS, 414 PS 3.5 litre turbo petrol.
It is expected to be launched in India in 2022, possibly as an all-imported model as before.
Toyota has released a preview of the next generation Toyota Land Cruiser SUV, which will be launched globally on June 9. The Indian Launch is Expected to be in 2022.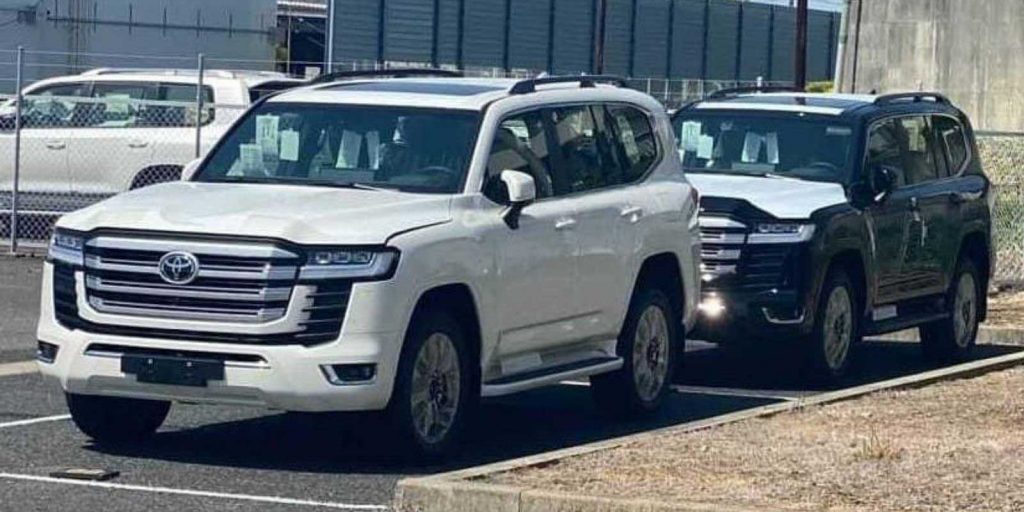 New Generation Toyata Land Cruiser
The new generation of
Toyota Land Cruiser
has been spied recently, revealing its new exterior design. It has become more mode, while retaining its strong and durable appearance. There's a new, larger chrome grille, sleeker LED headlights, thicker bumpers, new LED taillights, and new alloy wheels.The cabin should see a new interior display and upholstery, along with a larger infotainment touchscreen, rear-seat infotainment displays, a head-up display, a 360-degree camera, connected car technology and driver assistance technology.The new Land Cruiser is likely to have two V6 engines: 414 PS / 650 Nm of the 3.5-litre turbo petrol and 306 PS / 700 Nm of the 3.3-liter diesel. Both engines should be offered with automatic transmission and 4WD as standard.The global launch should take place sometime this year, and the India launch is expected next year. It is expected to remain an all-import model, claiming a premium over its last recorded price of Rs 1.47 crore (ex-showroom). It will compete with the Mercedes-Benz GLS,
BMW X7
and Range Rover.Read More:
Toyota Urban Cruiser automatic review: features, drive experience, handling of the SUV