The German multinational company Bavarian Motor Works or BMW, as we know it, recently leaked pictures of its forthcoming digital instrument cluster on the "Digital Day" of the company. This digital dashboard will amplify the user's ease while offering customised information at all times. Most likely to be present in the 7 series, X7 and 8 series this infotainment screen is likely to be a 10.2-inch touchpad.
This form of a display will offer clearer and organized data in a format that is extremely user-friendly. Along with the Operating System 7.0, this display is entirely digital and customised to the user's needs and will even have personalised display options. The simplified structure of menu display will offer better access to all settings without the user having to go through numerous submenus. Plus the infotainment system will show the right information at the right time. For example- When the driver is about to reach the destination, the available parking area will be shown on the display.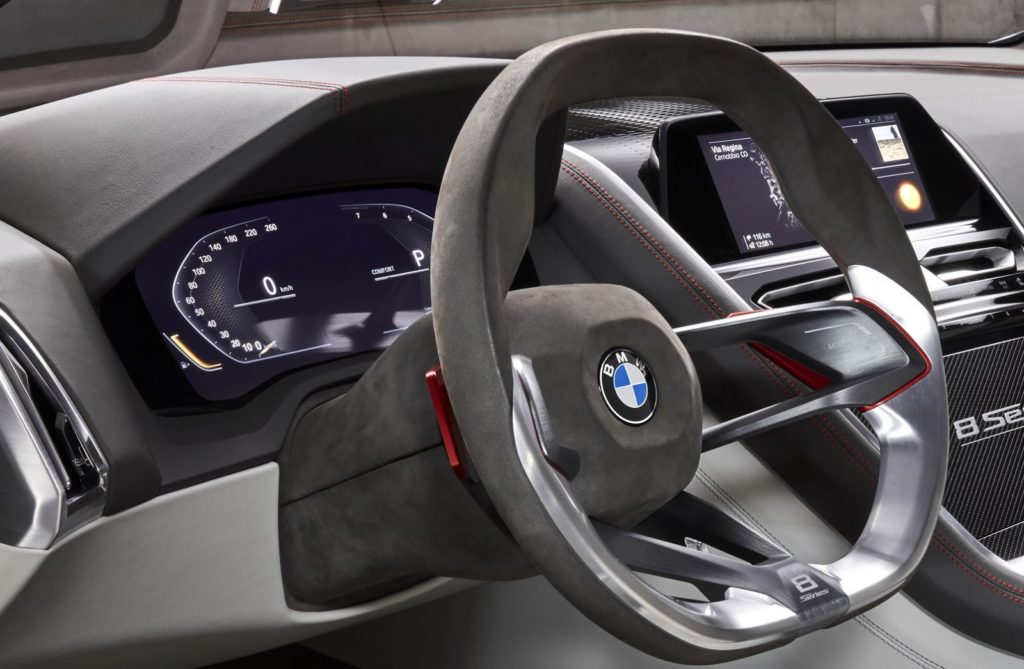 Now, breaking down the physical appearance of this console- a section of the navigation map will be shown alongside the content selected by the driver. The control display will be placed at the centre along with ten configurable main menu pages that will have real-time information. The iDrive controller, voice control, touch and gesture control- all will be supported by the Operating System 7.0. Hence accessing the car's functions through voice or gesture control just got easier. The new digital cluster will have several modes. There will be a normal mode for everyday drive, Eco display mode for fuel-efficient drives and a sports mode that has some cool, aggressive looks guaranteed to give an adrenaline rush to the user! Performance related information and a G-metre will be included on the display of this digital dashboard.

BMW doesn't stop here in making its customers happy. Moreover, they have announced a bunch of additional techie features. The vehicles will have a 5G connection to continuously update navigation maps and HD video streaming. Moreover, there will be V2V connections or vehicle to vehicle connection which will hugely benefit the safety of the riders. How? Well, real-time wa
ing of hazards or bad climate can be shared via one vehicle to another. This will also make drivers aware of traffic jams in real time so that they can avoid any sticky situations.V2V connection can also enable displays with wa
ing and request signs. For example- requests from the police will be shown if the road needs to be cleared for some emergency vehicle to pass through.

The manufacturers took this opportunity to display a few more upcoming technologies that will ado
their cars in future like the use of 3D printers to make components for the upcoming i8 Roadster. And also the deployment of mixed reality in their workspaces that is a merging of real and virtual worlds where physical and digital objects co-exist and interact in real-time. This has enhanced the development process hugely.