MG Hector facelift is scheduled to launch on January 7, 2021, and we'll explain what to expect from it, including its price.MG Motor India is gearing up to start its launch wave in 2021 with MG Hector Facelift. The MG Hector is the compact SUV that launched the MG Motors in the Indian market and has seen strong growth since its launch. It even led the company to launch the
Hector Plus
, which comes with a third row, which provides more space for passengers. Hector's facelift is scheduled to launch on January 7, 2021, and we'll explain what to expect from it, including its price.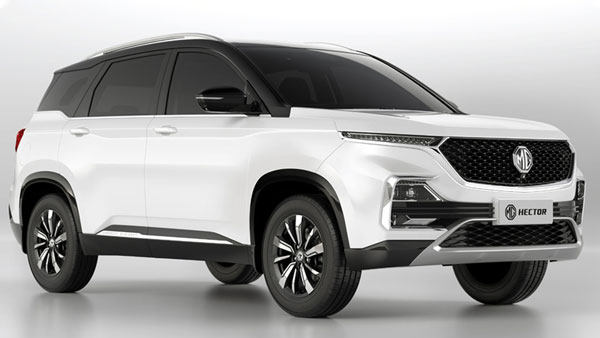 MG Hector Facelift
MG Hector Facelift 2021 Design
The Hector comes with a redesigned grille inspired by the
MG ZS EV
.From the images we've seen, we can tell you that the exterior updates to the SUV are all cosmetic, and this includes the new ZS EV-inspired grille that comes with a chrome stud patte. The SUV also comes with a set of new five-spoke alloy wheels. At the same time, the headlights and bumper design seem unchanged, and the same goes for the rest of the updated MG Hector coil. As for the rear, the reflective red tape connecting the two taillights has been replaced by a new black entry, however, the rest of the elements remain similar to the current model.
MG Hector Facelift 2021 Interior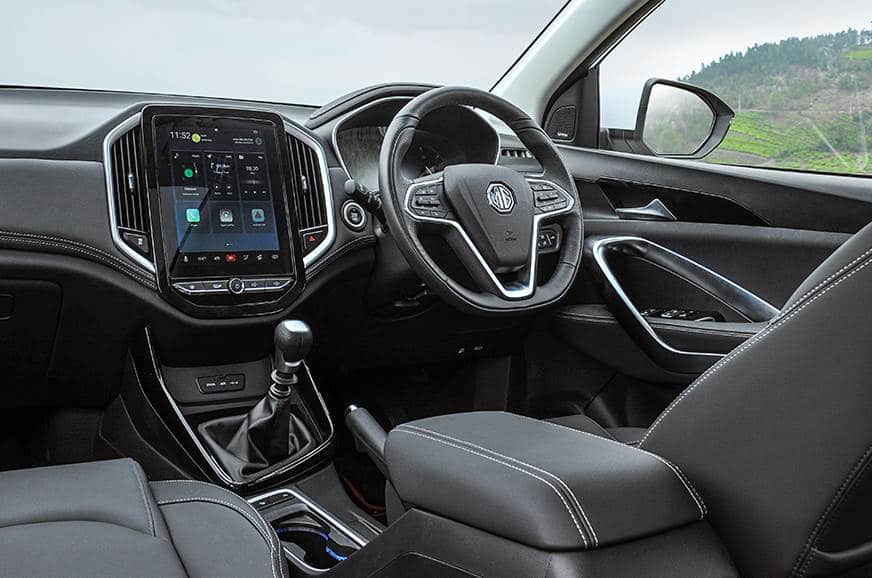 MG Hector Facelift
The MG Hector facelift comes with additional features for client comfortMost of the cabin changes have been made and we've all told you about it. Whereas, the basic layout of the 2021 MG Hector Facelift cab will remain similar to the current model. The SUV will continue to be equipped with a 10.4-inch touchscreen infotainment system that includes Apple CarPlay, Android Auto, i-Smart Connected Car System, and preloaded applications such as TomTom IQ Maps, Gaana Premium, and the AccuWeather application. Other amenities like Panoramic sunroof, rear air conditioning vents, and leatherette upholstery, as well as the "Hello MG" voice command function available with the i-Smart system. There is also a second USB port added on the passenger side in the center console.
MG Hector Facelift 2021 Engine
Under the hood, the MG Hector facelift will continue to appear with a 1.5-liter petrol engine, a 1.5-liter petrol hybrid, and a 2.0-liter diesel engine. The petrol and petrol hybrid versions produce 141 hp and 250 Nm of torque and are mated to a 6-speed manual gearbox and an optional DCT automatic transmission for the petrol-only version. On the other hand, the diesel engine produces 168 hp and 350 Nm of power. Maximum torque is coupled to a 6-speed manual gearbox as standard.
MG Hector Facelift 2021 Price
While MG Hector was launched, following its introduction in 2019, under ₹ 13 lakh, we expect the facelift to start somewhere around ₹14 lakh and this is only due to the high entry costs throughout the years. Of course, expect MG Motor India to adjust the deal with additional warranty plans, service packages, and more.
Also Read: Mercedes-Benz S-Class Maestro Edition launched in India at a price of Rs 1.51 crore