After launching the new
Mercedes-Benz
GLE in January this year, the German luxury brand has now added two different brands to the SUV range in India. The price of Mercedes GLE 450 petrol is priced at Rs 88.80 lakh, while the locally assembled GLE 400d is priced at Rs 89.90 lakh. The GLE range in India now consists of GLE 300d (Rs 73.70 lakh), GLE 450 (Rs 88.80 lakh), GLE 400d (Rs 89.90 lakh) and the GLE 400d Hip Hop Edition (Rs 1.25 crore)rnrn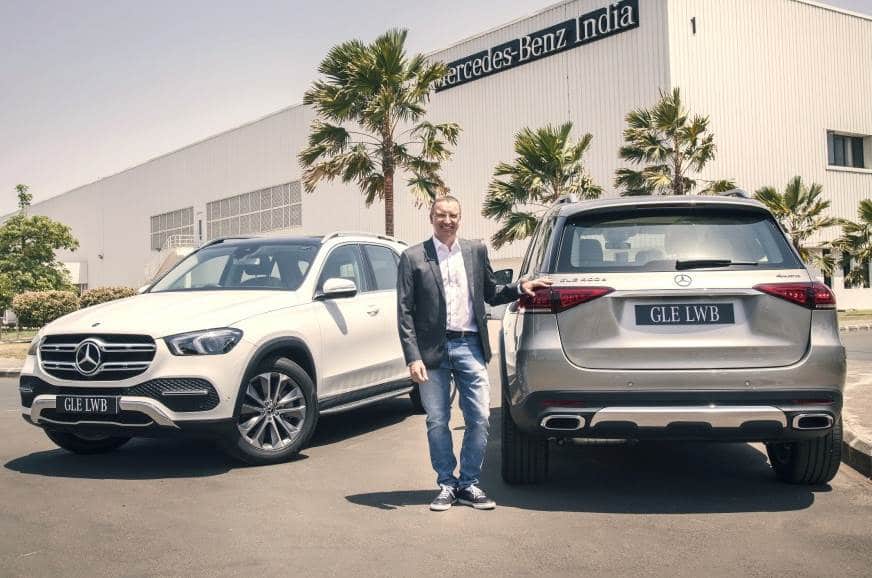 Mercedes-Benz GLE 450
rn
What's the difference between the GLE 400d and the GLE 400d Hip Hop Edition?
rnWell, the most noticeable difference is the price: GLE 400d is a whopping Rs 36 lakh more affordable than the hip-hop version. Most of this price difference is due to the fact that the GLE 400d Hip is a CBU import, while the Standard 400d is a locally assembled model.rnrnA bit of that price difference also comes from the level of kit on offer. The hip-hop Edition comes with features like the Merc's E-Active Body Control suspension, a 13-speaker, 590W Burmester sound system, a head-up display, and 9 airbags, while the GLE 400d makes do with 7 airbags.rnrnHowever, they share multi-beam LED headlights, 20-inch alloy wheels, power-adjustable rear seats, front-seat memory kit, four-zone climate control, and the latest dual 12.3-inch MBUX program (for information, entertainment, and hardware), Active Air Suspension system, panoramic sunroof, and wireless charging. Safety tools, such as the 360-degree parking camera, are also shared with the hands-free parking feature, blind-spot monitoring, and active brake assist.rnrnBoth are powered by a 3.0-liter six-cylinder diesel engine, which churns 330 horsepower and 700 Nm of torque. A 9-speed automatic is standard, as is Mercedes' 4MATIC all-wheel-drive system. 0-100kph is demolished in a claimed 5.7sec.rn
What's new on the Mercedes-Benz GLE 450?
rnWhen GLE first arrived in India, it was a diesel-only model. Buyers now have the option to choose the GLE 450, which is powered by a 367hp/500Nm, 3.0-litre, six-cylinder turbo-petrol engine paired with a 48V smooth mild-hybrid system, which can add up to 22-hp and 250-Nm of torque when called upon. All of this output is sent to all four wheels via a 9-speed automatic. Mercedes claims a 0-100kph time of 5.7sec.rnrnGLE 450 and GLE 400d share the same equipment, safety kit, and creature comforts.rnrnIn the Indian market, Mercedes-Benz GLE competes with BMW X5 (Rs 82.90-84.40 lakh), available in petrol and diesel engine options. Other competitors include Land Rover that currently only uses fuel such as Range Rover Sport (Rs 87.02 lakh-Rs 1.01 crore) and Discovery (Rs 75.59-87.99 lakh), along with Volvo XC90 (Rs 80.90 lakh-Rs 1.31 crore), which comes in petrol-electric and diesel options.rnrn
Also Read: BMW X6 2020 Prices | Specs | Features | Mileage