For the last 93 years, a German automobile giant is producing sports cars having both power and class and it's none other than Mercedes Benz. It has a great record of producing classy reliable passenger cars including SUVs and sedans, coaches and buses. This German automobile marque has fulfilled the trust of every car connoisseur by setting the level of luxury in their product. So this year is no exception when Mercedes Benz has launched its first non-AMG G-wagon in India. Now it will be another attractive option besides AMG G 63 of Mercedes Benz.

It will be the flagship of Mercedes Benz SUV lineup here in India and will also bolster the company's SUV portfolio.

This big boy toy of Mercedes Benz is not only big in size but also big in price which is a whopping 1.5 crores. But, it is the first non-AMG diesel variant of G-wagon in India so buyers are pretty excited. Presently, the Range Rover Sport and Toyota Land Cruiser are facing tough competition due to this heavy beast.

Talking about its detailed specifications, the new G 350d comes with the 3.0-liter, in-line, six-cylinder engine. The engine generates a power of 286hp and 600Nm of peak torque. This huge power is channeled to all four wheels via a 9-speed automatic transmission. This SUV also has 4 wheel drive system along with gas-filled shock absorbers which makes it comfortable for every jou
ey. It is also fitted with as on all G-class versions of three differential locks, giving it prolific off-road ability. The differential lock is specific for front and rear axles individually which help it to stand out from the other heavyweights in the league. Along with all these, it has a dual-clutch and fuel injection type of fuel system. It has been proved itself as a beast by making 0-100 kmph in 7.4 seconds with a top speed of 199 kmph. All of these make it's every inch sporty but alongside it's classy too.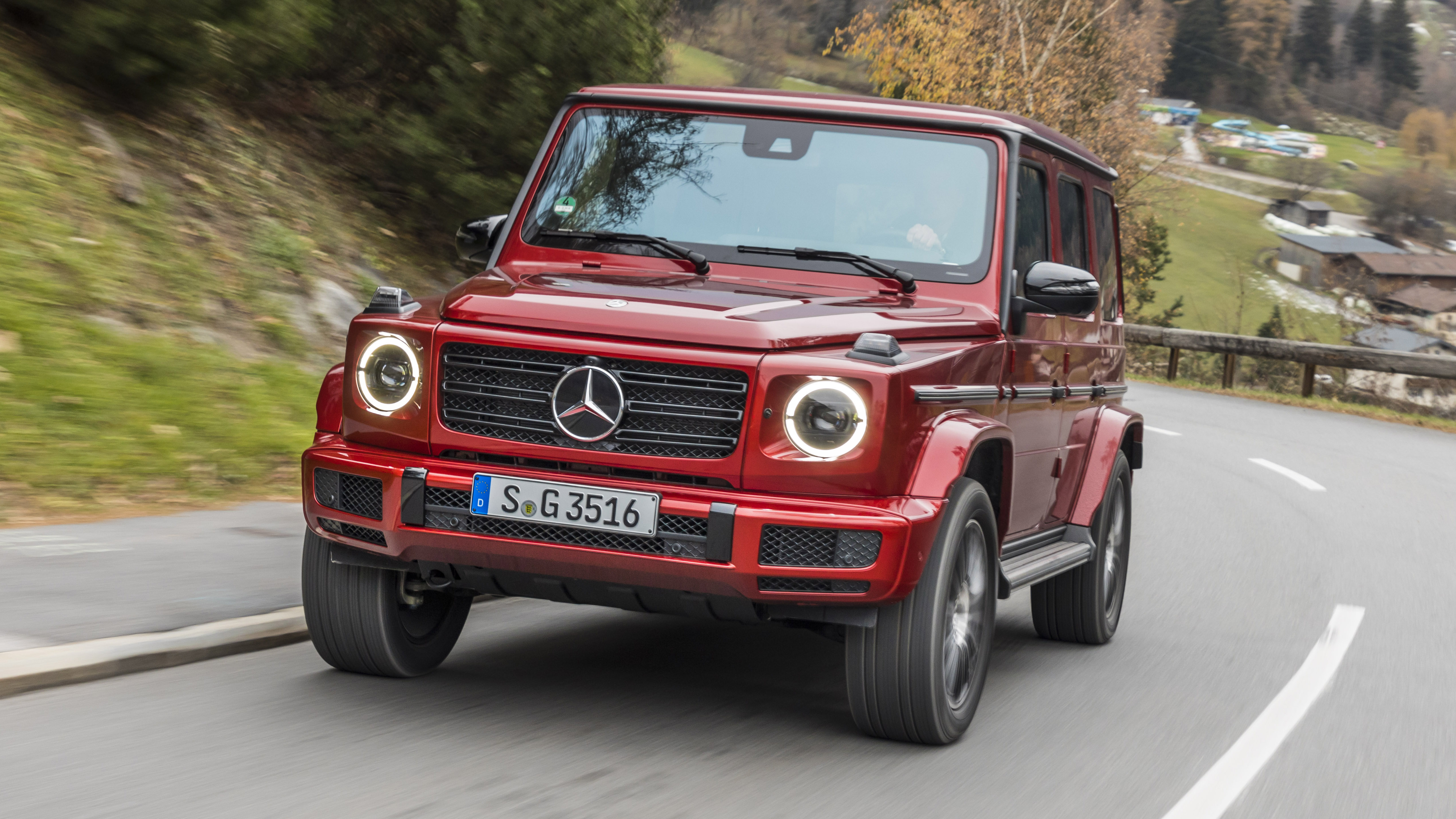 Now the touch of class in it comes from its interiors and structures. In case of changes compared to AMG G 63, this new G 350d has got the toned down, three-slat grille instead of the Panamericana AMG grille. Mercedes is also offering a different type of alloy wheels along with less prominent wheel arches which are making this car a capable off-roader. The G 350 d interior is decorated with Nappa leather upholstery. It is also equipped with the dual 12.3-inch displays, one for the driver's instrument cluster and MID, the other a touchscreen display for the car's infotainment system. The turbine-style vents and twin-screen MBUX system also adds a touch of class in the structure of G 350 d.

The comfy leather seats of this car have a capacity of seating for 5 persons with comfortable leg space. This SUV also comes with the second phase of "Mercedes me connect" that was launched in recent times. Besides all these, three-zone climate control, rear along with central aircon, power steering along with steering adjust rake and reach put the cherry on the top of the cake of class.

Basically Mercedes Benz G 350 d is an amalgamation of style and power. But, the automobile giant Mercedes Benz has never compromised with passenger safety during their car making. So like every time, G 350 d is not classy and powerful but is safe and secure. It has been fitted with 9 airbags for driver and passenger seats individually. It also got the ABS and Immobilizer in it for a perfect ride. This car also has a central and remote locking system which makes it secure.

Mercedes is providing a lucrative offer along with this SUV for its buyers. Along with the company's Star Ease service package, the G350 d can have a maintenance cost of Rs 79500 only for a period of two years.

So, it is now at the top of the league in comparison to the others until it faces any challenge from any of its competitors. Rumors say that the Defender from Land Rover can be launched in India next year which can be a challenge for the G 350 d. But for now, let's see how it attracts the people and eventually becomes people's first choice offroader.

Also read:- Lamborghini Huracan

image source-Mercedes-Benz,Top Gear