Maruti Suzuki has recalled more than 1.80 lakh petrol variants of the Ertiga, Ciaz, Vitara Brezza, XL6, and S-Cross for a suspected faulty motor generator unit.
1,81,754 units of Ertiga, XL6, Ciaz, Vitara Brezza and S-Cross recalled
Advice owners against driving in waterlogged areas
Affected vehicles will be serviced from the first week of November 2021
Maruti Suzuki recalls more than 1.80 lakh of vehicles
1,81,754 vehicles were recalled between May 4, 2018, and October 27, 2020. Affected units include the Maruti Arena models, Ertiga and Vitara Brezza models, and the Maruti Nexa models, XL6, S-Cross, and Ciaz.The affected vehicles will be inspected by the engine generator unit, and if found faulty, will be replaced free of cost to the customer. Owners of affected vehicles will be contacted and notified by authorized Maruti Suzuki workshops. The repairs will be conducted from the first week of November 2021, in a phased manner.Until then,
Maruti Suzuki
advised its customers to avoid driving in flooded areas and spraying water directly on the electrical/electronic parts of the vehicle.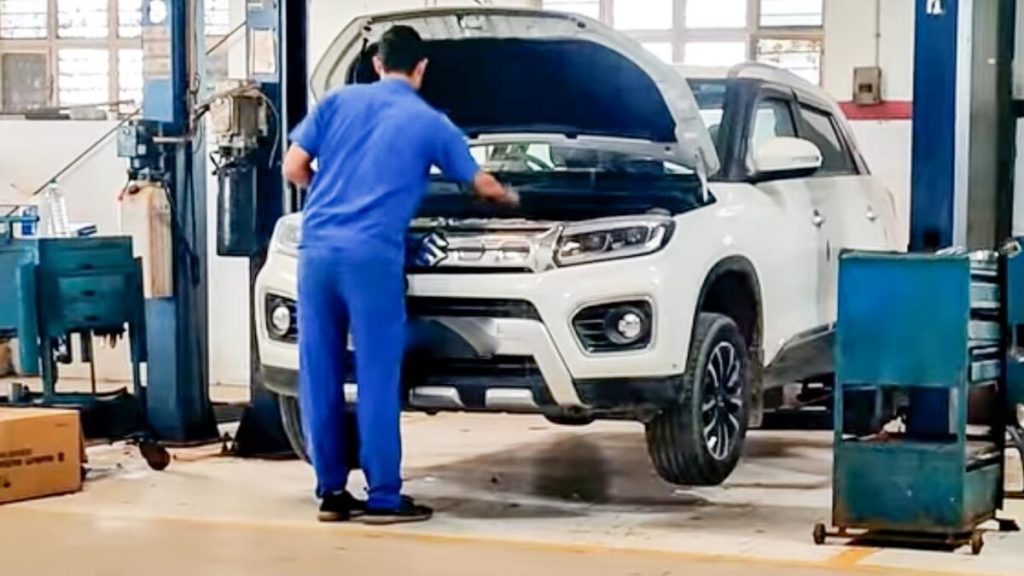 Maruti,Maruti Ciaz,Maruti XL6,Maruti Vitara Brezza,Maruti S-Cross,Maruti Ertiga,maruti suzuki vehicle prices,maruti
To check if the vehicle has been affected, customers can also visit the "Imp Customer Info" section on the Maruti Suzuki website (for Vitara Brezza and Ertiga) or the Nexa website (for XL6, S-Cross, and Ciaz ). One simply needs to fill in the chassis number details to check if their car needs attention.
Maruti Suzuki: Production cut and upcoming launches
In other news, in the wake of the ongoing global semiconductor crisis, Maruti Suzuki announced a 60 percent production cut by September 2021. Recently, the automaker also announced a price increase across its entire model range.Speaking of launches, Maruti's next biggest launch is the new Celerio hatchback, which will hit the market later this year. It will be followed by a full facelift for the Baleno in early 2022. Apart from these two, Maruti Suzuki is also planning updates for the Ertiga, XL6, and Vitara Brezza.
Also Read: Cheapest Electric Car | Affordable Electric Cars in India 2021