Mahindra First Choice 75 outlets have opened in 19 states across the country. Mahindra and Mahindra used car company, Mahindra First Choice Wheels Limited (MFCWL), has launched 75 new franchise stores across India in a single day. The opening of 75 new agencies was organized in the same month that India celebrates its 75th Independence Day. With the addition of these stores, Mahindra First Choice Wheels Limited now has a robust network of over 1100 touch points across India. It is also one of the largest groups of over 5,000 certified vehicles currently being sold to customers across the country through Mahindra and Mahindra's omnichannel models.Ashutosh Pandey, CEO and MD of Mahindra First Choice Wheels, commented on the expansion of the company's network, saying: We are pleased to partner with entrepreneurs to organize this ecosystem by bringing together the products, services, technologies and powers of the Mahindra and Mahindra brand. "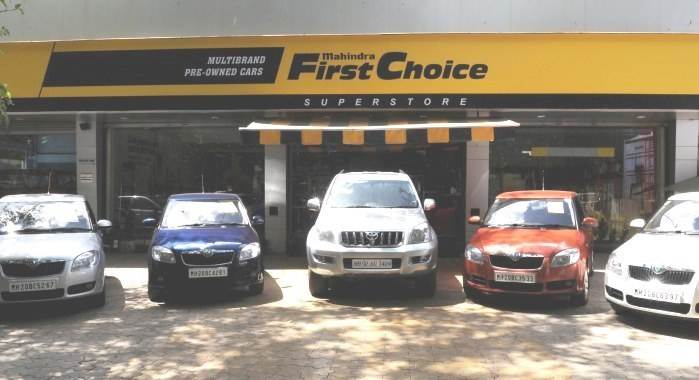 Mahindra First Choice
Also Read: Mahindra to offer Discounts up to Rs 2.55 lakh in August 2021
These stores are located in Kerala, Kaataka, Jammu and Kashmir, Delhi, Uttar Pradesh, Chhattisgarh, Uttarkhand, Rajasthan, Haryana, Punjab, Madhya Pradesh, Maharashtra, Bihar, Gujarat, West Bengal, Jharkhand, and Assam. Tamil Nadu and Andhra Pradesh, It is added to 19 states. The company claims that the Mahindra First Choice 75 franchise stores offer services such as certified used car sales, Mahindra certified used car warranty, easy financing, hassle-free RTO transfers, and the best customer experience.This is not the first time Mahindra and Mahindra has launched multiple distributors together. In early October 2020, the Mahindra First Choice opened 50 new used car dealerships across the country in one day. Before that, in June 2020, Mahindra and Mahindra launched 34 franchise stores in one day. According to the company, all MFCWL franchisees have access to brand technology, training, software, branding, and marketing.
Read More: Mahindra to launch nine new models in India by 2026