Mahindra Electric is a part of the Mahindra Group, which offers the notable cab service in various states of India including Hyderabad in the name of Meru Cabs. In recent news they have just tied up for a pilot project in EV in the cyber capital of the country. In this pilot project Meru will deploy several eVerito cars, which is their flagship in the category of all electric sedans.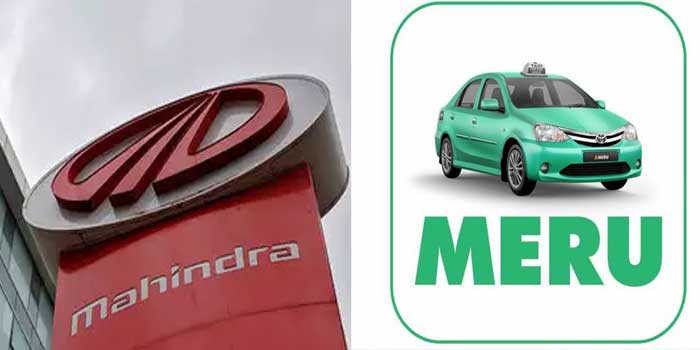 Speaking on the topic the CEO of Mahindra Electric, Mahesh Babu said, "As pioneers of electric mobility, we at Mahindra Electric are happy to lead electric fleet adoption in India and are glad to partner with Meru for pilot deployment of eVeritos in Hyderabad. This is definitely going to make it easier for the city to adopt EV technology and will also be in line with our constant endeavour to make EVs more accessible to a larger urban population."
He further added by saying, ""We believe that unique, innovative partnership models like this pilot, will lead the way towards sustainable transportation in urban cities. We are now looking forward to working with Meru to have this project rolled out to other cities in India."
Speaking about this optimistic partnership, the CEO of Meru cabs, Nilesh Sangoi said, "Electric Vehicle ecosystem is growing at a rapid pace towards the inflection point where it would soon bridge the viability gap. Electronic vehicle's potential to bring down the air pollution levels and savings in country's energy bills is unparalleled."
Sanghoi further added, "Worldwide most government organizations including Indian government is actively promoting adoption of electronic vehicles through the National Electric Mobility Mission and other similar initiatives with the help of various ministries. We are launching a pilot project in Hyderabad with Mahindra eVerito sedan electric cars in association with Aim Green. And based on the learnings of this pilot, we will expand this initiative to introduce more such electric vehicles in our network in other India cities as well, that we operate in. Over next four years, we aim to move major part of our fleet to such green electronic vehicles. We believe that this initiative will greatly benefit the society, consumers as well as enhance the earnings of our driver partners."
Interested riders can avail the new eVeritos in action and hitch a comfy and environmentally friendly ride aboard the EV by booking one through Meru's cab booking mobile app. They can also book an EV Meru can online at their official website, www.meru.in or place a call to avail a cab by dialling 4422-4422. Meru cans are easily available at the designated Meru zone in Hyderabad airport. The price of Meru cabs is the same as for radio taxi sedans as directed by the Telangana Government.
While this is a revolutionary step, it is barely the first one from Mahindra Electric which has been pioneering the green energy and electronic vehicle movement in the country for close to a decade or more now. Their new partner in crime, Meru has also been running with green fuel in cities that offer CNG supplies so, it is a match well made as per philosophies is concerned. The Meru cab service first pioneered the tech driven cab hailing service in India even before the likes of Ola showed up in 2007, in association with True North, which was formerly known as India Value Fund Advisors. India Value Fund Advisors are a premiere private equity fund that serves India-centric projects. Since, the beginning of its journey Meru has served more than 12 million passengers in almost 24 or more Indian cities.