Earlier, we informed you that the Govement of India has announced a new
vehicle scrappage policy
; However, no details about the new draft were revealed. Union Minister Nitin Gadkari now said that consumers who want to ditch their old cars and buy a new one under the vehicle scrappage policy will get a 5% rebate on car new purchases.The voluntary scrapping policy was announced in the Union Budget 2021-22. In this policy, personal cars after 20 years must obtain a fitness certificate. On the other hand, commercial vehicles require this certification after 15 years."Automobile manufacturers will provide about 5% rebate on new car purchases" to the consumers in lieu of scrapping of the old, Road Transport, Highways and MSMEs Minister Gadkari told.Automated proficiency tests will be configured in Public-Private Partnership (PPP) model. The govement will assist private sector partners and state govements in scrapping centers. Driving vehicles that do not pass a physical fitness test will be subject to heavy penalties and will also be impounded.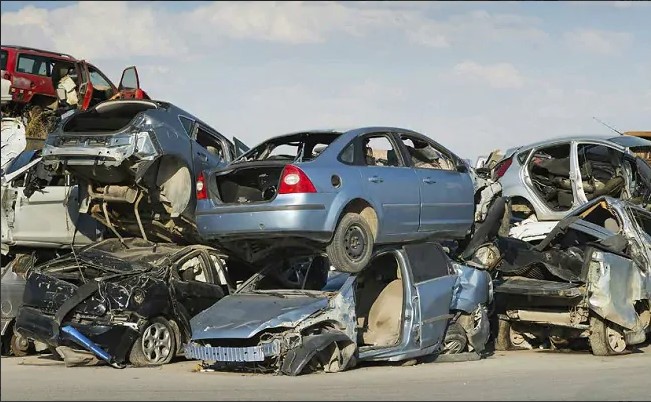 Junk your old car and get a 5% rebate from automakers on new purchase: Nitin Gadkari
Minister of Road Transport and Highways,
Nitin Gadkari
believes that this policy will make the automotive sector one of the most profitable and create huge job opportunities. This is an important step to strengthen the Indian auto sector, which has been dealing with the negative impact of the COVID-19 pandemic.The Minister claims that this could lead to a 30% increase in the Indian automobile industry sales to Rs 10 lakh crore in the next few years from the present to about Rs 4.5 lakh crore. Once the vehicle scrappage policy is in place, waste materials like steel, plastic, rubber, aluminum, etc., will be used in the manufacture of auto parts, which in tu will reduce their cost by 30-40%, he added.The policy is expected to give a boost to new technologies with better mileage per vehicle. It will also boost green fuel and electricity and also reduce the massive crude oil import bill of Rs. 8 lakh crore. The minister believes that around 10 million polluting compounds will be removed in the initial stage. This consisted of approximately 51 lakh LMV over 20 years and 34 lakh LMV over 15 years. It will also cover around 17 lakh medium and heavy vehicles, which are over 15 years old.
Also Read: Driving an old vehicle? Know about 'Green Tax' and why you need to pay it