Hyundai Ioniq 5 has been unveiled and is the first model under Hyundai's electric sub-brand Ioniq.
The new electric crossover features a design influenced by the 45 EV concept. The 800V technology enables super-fast charging.
Hyundai Ioniq 5: powertrain and platform

The most powerful configuration is an Ioniq 5 dual-wheel drive design that produces combined power of 306 hp and a total torque of 605 Nm. This would translate to a speed of 0-100 km/h at a rate of 5.2 seconds, and it could reach 185 km/h. The basic 58 kWh battery version has a single 169hp electric motor that configures rear-wheel drive and drives from 0 to 100 km/h in 8.5 seconds.
Hyundai Ioniq 5: design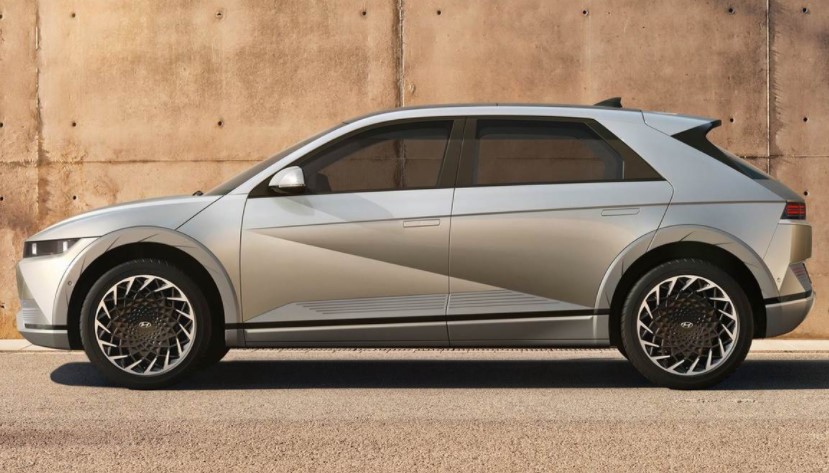 Hyundai Ioniq 5

With a retro-inspired design that borrows heavily from the 45 EV Concept car, the Hyundai Ioniq 5's appearance is a noticeable departure from those of the previous Hyundais, including the hood (a first for the Korean company) and headlights. Clean lines are a deliberate tactic.

The appearance of the Ioniq 5 will also be unique within the Hyundai family, as the brand wants there to be a minimal family resemblance to this vehicle and later models.

Also Read: Hyundai vehicles have discount offers up to Rs 1.50 lakh in February 2021, here are the details
Hyundai Ioniq 5: battery and charging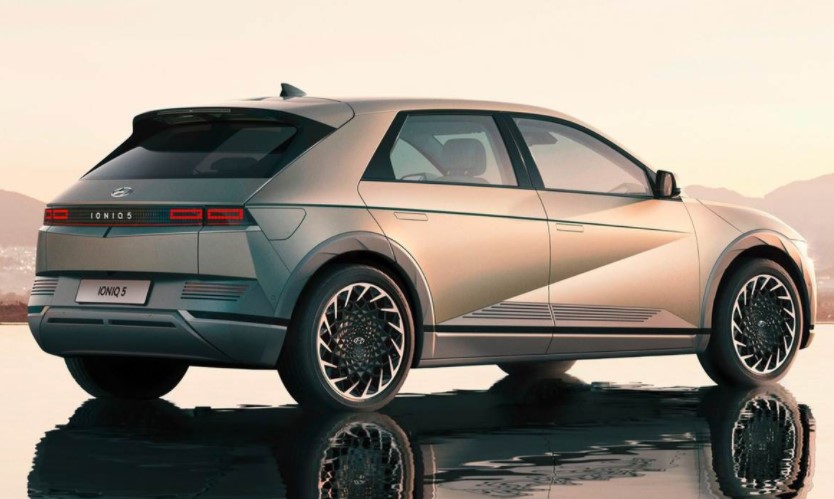 Hyundai Ioniq 5

There are two battery sizes that will be available: 72.6 kWh and 58 kWh, and both are available with rear-wheel or four-wheel drive designs. The bigger battery has a maximum range of 470 km.

With 800-volt battery technology that provides extremely fast charging capability, Hyundai Ioniq 5 supports DC charging up to 220 kW, charging the battery from 10 percent to 80 percent in 18 minutes. Previously, 800-volt wiring was only available on high-end sports cars such as the Porsche Taycan.
Hyundai Ioniq 5: Interiors and Features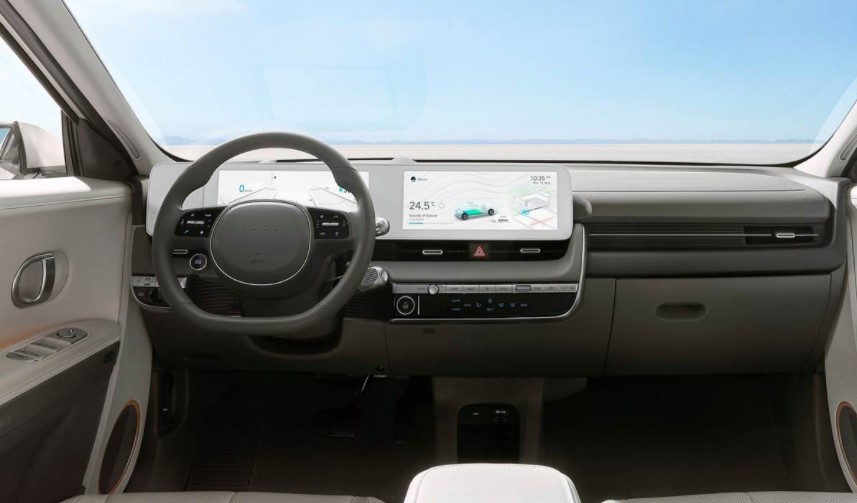 Hyundai Ioniq 5 Interior

Inside, the dashboard is dominated by two 12-inch displays, featuring Hyundai's Blue Link car technology, as well as flexible seats that slide and recline (the electric front seats fold almost flat). As with other electric cars like the Nissan Ariya, the interior is adaptive, including a flat floor and a sliding console that moves up to 140mm forward and backward. By doing so, back seat passengers can take advantage of the fast charging of the wireless phone on the console.

Other firsts from Hyundai are the advanced head-up display, with augmented reality functions, and the next level of driver assistance, which uses front cameras, radar sensors, and GPS data to control various aspects such as the vehicle's direction. And the distance to the car in front of you.

Sustainable materials have also been used inside. The main focal points, like the seats and the armrests in the doors, are made from sustainable materials like recycled plastic bottles, wool, or leather treated with vegetable oil. The polyurethane paint used on the doors is derived from vegetable oil, while some door panels are made of "cardboard", a recyclable material somewhat similar to paper.
Will Hyundai Ioniq 5 enter the Indian market?

Hyundai is offering an electric vehicle in India in the form of Kona Electric, which is currently priced at 23.76-23.95 lakh rupees (ex-showroom, Delhi). The all-electric crossover features a 136hp front axle engine and is packed into a 39.2 kWh battery pack capable of delivering a range of up to 452 km.

Hyundai has not made any official announcement of its intention to bring the Ioniq sub-brand to India; However, Hyundai's mass-market electric vehicle is being developed for our market and it is expected to launch in the next two years.

Also Read: Hyundai reveals all-new sporty-looking Hyundai Tucson N Line

Also Read: Hyundai i20 N, N Line Hatchback will likely launch in India mid-2021