Hyundai Motors has showcased the HDC-6 Neptune Concept, a hydrogen-powered Class 8 heavy-duty truck at the H2Mobility + Energy Show 2020 in South Korea. Hyundai plans to launch the HDC-6 Neptune hydrogen truck by developing an enhanced fuel cell powertrain technology with high durability and power, optimized for heavy-duty trucks within the next 3-4 years.
As Hyundai claims, the HDC-6 Neptune hydrogen truck reflects the South Korean auto major's vision for a zero-carbon emission fuel cell truck.
Hyundai
claims the HDC-6 Neptune truck is built on a unique frame meant for the hydrogen-powered electric truck. The HDC-6 Neptune will lead the transition into an eco-friendly commercial vehicle era, further claims the automaker.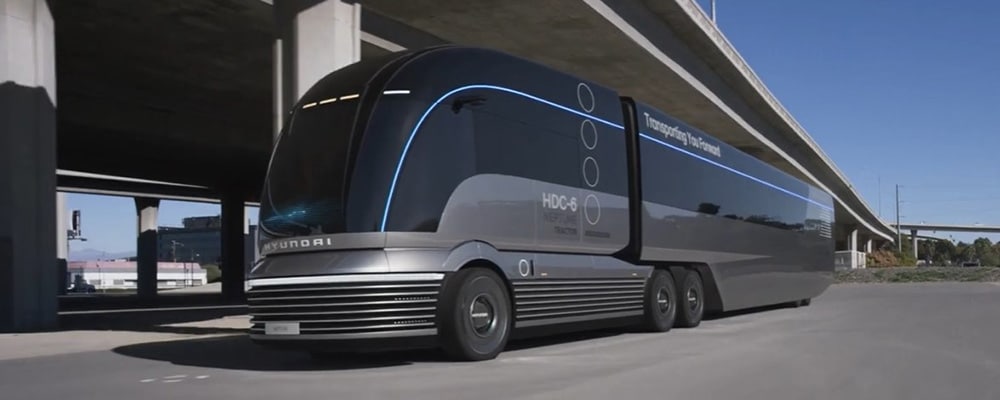 The automaker has joined hands with Cummins, to provide hydrogen fuel cell systems for the North America commercial vehicle market last September. Not only a hydrogen-powered electric truck, but Hyundai has been working on the passenger vehicles with the same powertrain technology as well.
Taking inspiration from Art Deco locomotives of the 1930s, the HDC-6 Neptune in fact looks like it was designed for a Hollywood sci-fi, all wraparound forms and wafer-thin LED strip lighting (the full-length cooling fins in the lower volume are even reminiscent of the Landspeeder from Star Wars). It also boasts turbine-style, low-drag wheels.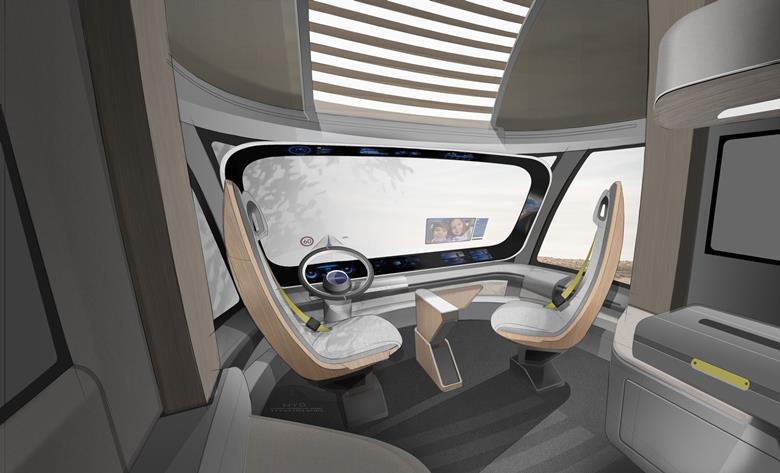 Luc Donckerwolke, Design Director,
Hyundai
Group commented: "The Fuel Cell Generation Group has provided us with the opportunity to redefine the classic classification and architecture of the truck. Hyundai's commercial vehicle design team started with a white sheet of the paper focused on specific new jobs reassigning all standards In order to showcase commercial vehicles in the future. "
The interior, albeit in sketch form, looks more like it was designed for a next-generation motorhome, with softer forms and lighter-colored materials. There also appears to be an infotainment interface framing the windscreen, with AR functions to go with it.
The company has said it will also start looking into potentially working with partners to "pave the way to establish a hydrogen ecosystem for Commercial Vehicles" for 2030, also commenting that larger vehicles such as lorries are in fact a better fit for hydrogen fuel cell technology with its longer range and shorter refueling times.
Read More:
Hyundai Ioniq electric version likely to make its way to India in Dec 2020