New Delhi: Godawari Electric Motors, manufacturers of the Eblu range of electric 2 and 3-wheelers, on Tuesday announced the launch of its first electric scooter, the Eblu Feo. The company said that pre- bookings for the e-scooter priced at INR 99,999 began on August 15, 2023 and deliveries will start on Wednesday, August 23, 2023.
The scooter will be offered in a single variant. The company currently retails the Eblu Rozee range (EV three-wheeler- L5M), Eblu Spin and Eblu Thrill (e-bicycle) range of cycles in the country. The company said in a press release that it will soon launch its e-loader Eblu Reino on September 2023.
Hyder Khan, CEO, Godawari Electric Motors, said: "Eblu Feo has been designed from scratch at the company's Raipur facility, the Eblu Feo features timeless design and a focus on superior comfort. It has been specifically designed to be a family scooter with a blend of performance and safety and at excellent value for money. Money. With our entry into the two-wheeler electric vehicle segment, Godawari Electric Motors will further strengthen its commitment to the next generation of mobility in India."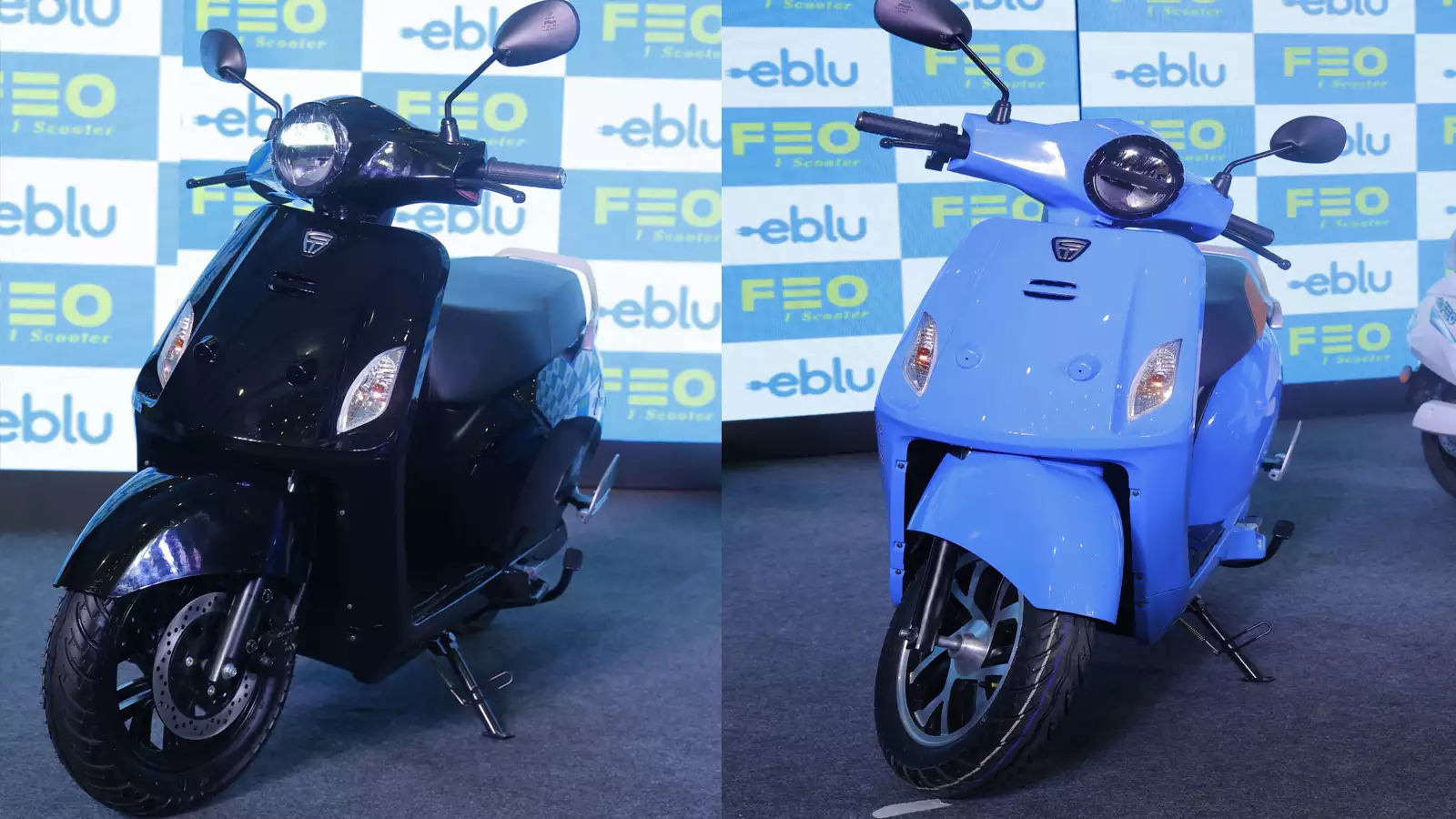 He added, "We have been buoyed by the response to our existing electric vehicle products and with a strong retail network across India, we will be able to meet the demand of a wide customer base. The two-wheeler electric vehicle segment has witnessed remarkable progress in recent years in India and we are confident that Eblu Feo It will be able to meet the expectations and aspirations of the next generation's families and buyers."
The Eblu Feof features a 2.52 kWh lithium-ion battery that generates a maximum torque of 110 Nm for generous power. Its three riding modes, Eco, Normal and Power, adapt to the rider's riding style and add to the characteristics of the e-scooter. The e-scooter provides a range of up to 110 kilometers on a single charge for hassle-free travel at a top speed of 60 km/hr, the release said.
The company will offer financing tie-ups with leading institutions including IDBI Bank, SIDBI, Bajaj FinServ, Kotak Mahindra Bank, Paytail, EZFINANZ, Chhattisgarh Gramin Bank, Revfin, Amu Leasing Pvt Ltd and Paisal.
The statement added that the company has invested significantly in expanding the network with 50 dealerships across the country and aims to have 100 dealers by the end of this fiscal year.