Ford unveiled the new Evos at the 2021 Shanghai Auto Show. It features a unique SUV design recently seen in the all-new
Citroen C5X
.  The Ford Evos is largely developed by Ford's team in China and seems to be a China-specific model. But there are reports that suggest, the crossover could also be part of Ford's European as well as North American line-up.
2021 Ford Evos: Design
Exterior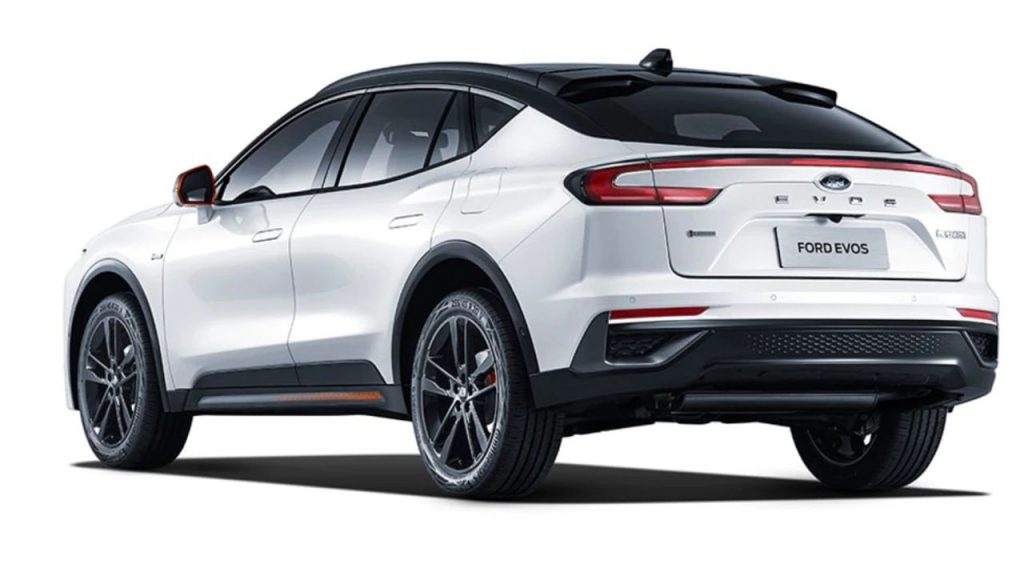 2021 Ford Evos Crossover
The roofline slopes downwards and blends into the body panel eliminating the D-pillar. You get flush door handles in the coupe/wagon crossover. The body cladding sports an orange highlight, which compliments the orange-painted brake calipers on all four wheels. The orange highlight is also noticed on the rearview mirror surrounds. The rear end of the Ford Evos sports a boomerang-styled tail lamp assembly. The light bar surrounds the crease (meeting point) of the boot-lid and the rear glass. Ford Evos rides on 19-inch alloy wheels.
Interior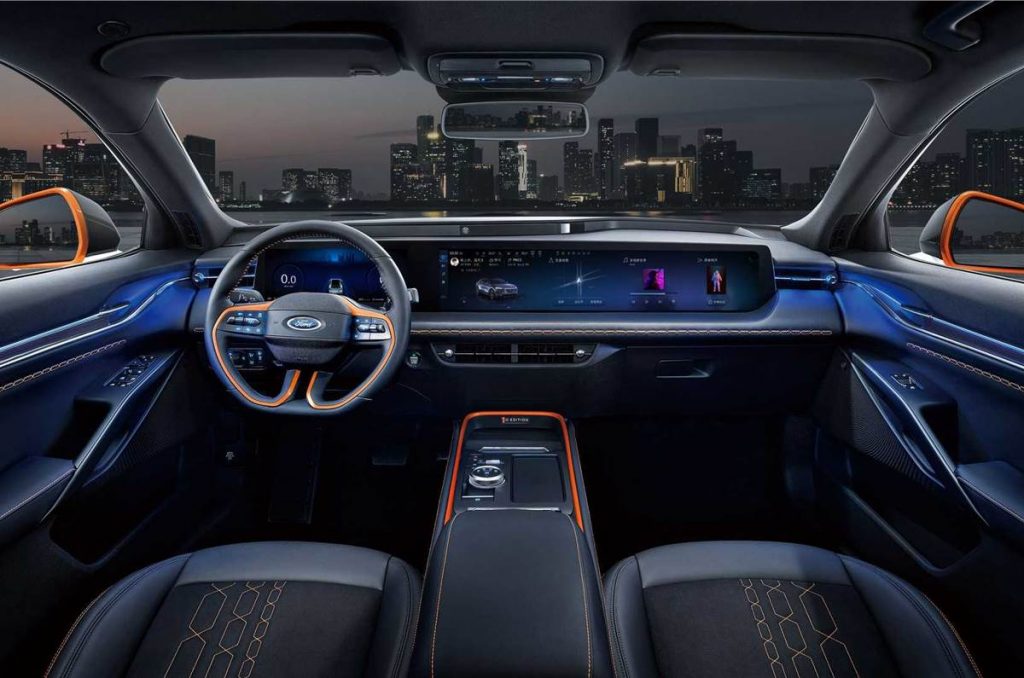 2021 Ford Evos interior
Ford Evos gets a futuristic ultra-wide screen setup that spans 1.1 meters (3.6 feet). It consists of a fully digital 12.3-inch instrument panel that is joined with a 4K resolution touchscreen system that measures 27 inches.The Evos' infotainment system runs on Ford SYNC+ 2.0 coupled with Baidu's AI tech that includes a virtual personal assistant, tech similar to what is available on the Mustang Mach E and Ford F-150 vehicles sold in inteational markets. This system also allows over-the-air updates.
2021 Ford Evos: Engine
The car is likely to be powered by a 2.0-liter turbocharged unit, which also powers the Ford Bronco Sport; however, Ford has not disclosed any of the technical specifications of the Evos yet.
Ford India SUV line-up: 2021 
Presently Ford's India line-up includes the
 Endeavour
 and the 
EcoSport
.  The company recently introduced the 
EcoSport SE
(Rs. 10.49 lakh ex-showroom, Delhi) with cosmetic updates in the Indian market.
Also Read: 2021 Nissan X-Trail Price | Engine | DesignAlso Read: Tesla Model S vs Mercedes-Benz EQS: Which electric sedan is better?