Home-grown automaker Tata Motors has announced the launch of its latest concept H5X SUV. This concept SUV was featured in Auto Expo 2018 and is named as Harrier. It is a five-seat variant and is scheduled to be launched in the Indian markets in January 2019. Harrier from Tata bandwagon will be in direct competition with the likes of Hyundai's Creta and Mahindra XUV 500.

The Harrier will be built based on Omega platform from the L550 Jaguar Land Rover's Discovery Sport. It has been announced that there will be two variants of the car each having its own name. The name Harrier will be reserved for the version with five-seats. The seven-seat version however, is likely to get a different name. The seven-seater, which is scheduled to launch later, will contend against the likes Mahindra XUV500.

While the Harrier will have a similar steering gear, floor plan, and an all-automatic suspension, parts made of the aluminum will be replaced by steel parts to keep it more affordable. In spite of this, Tata claims the SUVs weight will be curbed to 1,650kg. The Harrier and Discovery Sport will also share the same wheelbase of 2,741mm.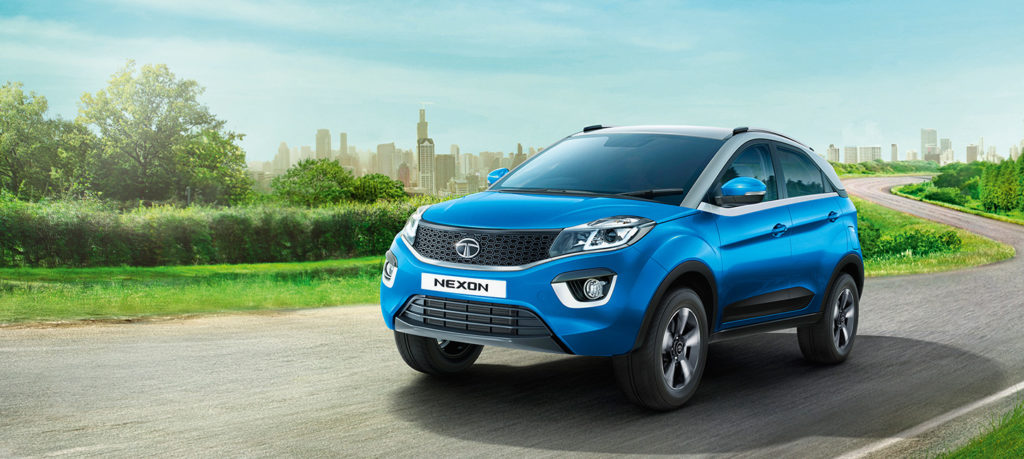 Harrier features:
This new flagship SUV from Tata Motors will come with rear AC vents and a panoramic sunroof. Harrier will mark as the first SUV to be launched in this segment to boast of a Sunroof.
Talking about its other features, it includes a touchscreen infotainment system, memory function for the front seats, steering-mounted buttons along with front parking sensors and a reversing camera to name a few.
In order to guarantee safety, Harrier will be equipped with at least six airbags as a standard precaution but there may be more depending upon Tata's assurance of complete safety, although adding more will increase the total price.
A diesel engine from Fiat Chrysler Automobiles' will be used in Harrier. A new four-wheel-drive system has been developed by Tata for the model and will offer an engine with multiple drive modes. This feature is available on Revotron and Revotorq series of their engines.
To further differentiate between the five and seven-seater versions, the former will come with an engine in a 140hp while the latter will be powered with a 170hp engine. The Harrier will also have a six-speed manual transmission and Tata is thinking of placing an automatic transmission as well.
The final product will have the concept and sketches made with their latest Impact Design 2.0 design language. Styling includes wheel arches, slim headlights, high set LED tail-lamps and front and rear center armrests.
Tata Harrier is also expected to share the Discovery Sports' 2,741mm wheelbase. Just like Land Rover Discovery Sport, it is capable of 4x4 drivetrain along with off-road capabilities.


The SUV promises to be a blockbuster and judging by the relentless spy shots and release of teaser images, we can state that we will see the production model sooner than we had initially thought. We are yet to get a price range for the SUV but fingers crossed Tata will keep it a little affordable.