Mumbai-based Earth Energy EV has entered the two-wheeled electric vehicle segment with three new offerings. Earth Energy EV launched the Glyde + electric scooter and two
electric bikes
, Evolve R and Evolve X, all of which, according to the company, have been developed entirely in India. The new range was localized by 96 percent, made possible by partnering with Indian OEMs and local auto parts manufacturers, according to the company. Prices for the Earth Energy range start at Rs. 92,000 for Glyde +, go up to Rs 1.30 lakh for Evolve R, and Rs. 1.42 lakh for Evolve X (all prices, on-road Mumbai).
Earth Energy Glyde+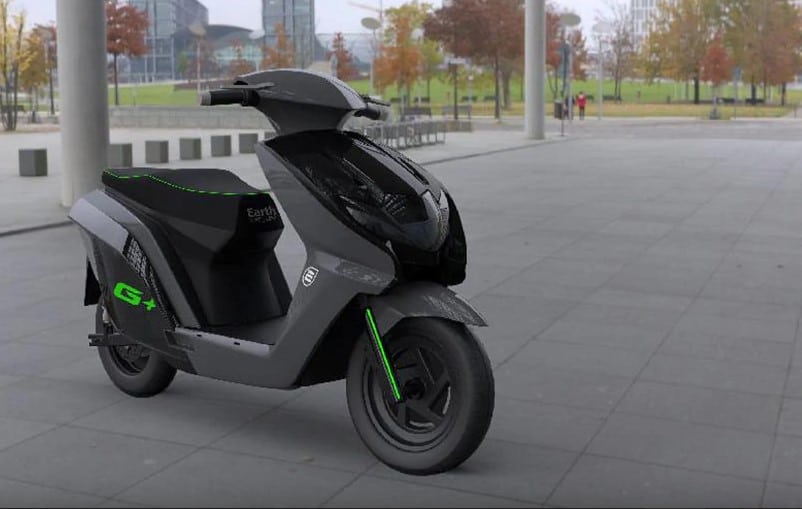 Earth Energy EV Glyde+
In terms of power, Earth Energy Glyde + uses a 2.4 kW electric motor that generates 26 Nm of maximum torque and offers a maximum speed of 60 km per hour. The scooter is said to be inspired by Eagles in terms of design. The company claims to have a range of 100 km on a single charge, and the model uses a 52 Ah lithium-ion battery. The battery can be charged from 0 to 80% in 40 minutes with a quick charger, while the standard time is 2.5 hours.
Earth Energy Evolve Z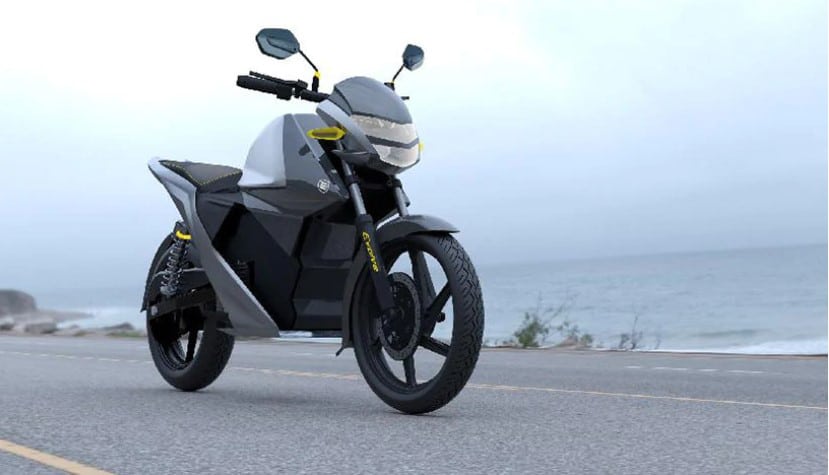 Earth Energy EV Evolve Z
Earth Energy Evolve Z uses a 5.2 kW electric motor with 56 Nm of torque and a top speed of 95 km / h. The electric motorcycle uses a 96 Ah lithium-ion battery with a range of 100 km and a grade-ability of 15 °. Like the Glyde +, it has a fast charge time of 40 minutes and a full charge will take 2.5 hours.
Earth Energy Evolve R
Finally, Earth Energy Evolve R is the brand's flagship offering and is built like a powerful street fighter. The model is powered by a 12.5 kW electric motor with 54 Nm and a top speed of 110 km per hour. The electric bike has a range of 100 km on a single charge and uses a 115 Ah lithium-ion battery. The charging time remains the same as in other models.
Earth Energy EV collective features
All three vehicles get an LCD screen connected via a smartphone app. Connected technology provides a number of functions including navigation status, call alert, messages, flight history, and more. The app also enables a third-party usage model for food delivery agents. Passengers can fully configure the demand on the same screen. The digital display also provides information such as battery charge status, real-time range, rotation time, and more. Electronic models will be offered in three colors: Marshal Grey, Jet Black, and White.Other features shared in Earth Energy EV include an automatic headlight, while the app will digitally duplicate the user's car and diagnose any issues with up to 270 parameters. Users can also book maintenance services using the application.While Earth Energy EV did not reveal its investment, the company said it built 7,000 square feet. The R&D center is in Vasai, on the outskirts of Mumbai. The company has the capacity to manufacture around 12,000 two-wheelers per year and also produces lithium-ion battery packs in-house. All Earth Energy electric vehicle buyers will receive free shipping for the first year, and the company will also install a charging station at the user's home. The brand plans to open 45 dealerships in its first year of operations, while electric vehicles will also be available online for purchase. The startup has also announced plans to introduce an electric LCV in the country that will arrive in the second quarter of 2021.Discussing on the Launch, Rushi S, CEO & Founder, Earth Energy EV says, "We are thrilled to announce the launch of our first range of electric two-Wheelers. The EV industry in India is emerging on account of various factors such as the growing awareness toward the environment, increasing petrol prices, and stringent emission norms, etc. We feel that the consumption of
electric vehicles
will go up now than ever."
Also Read: TVS Jupiter gets more fuel-efficient: Launched with 'intelliGo' tech offering these benefitsAlso Read: Re-registering 15-Year-Old Vehicles Could Cost Over 25 Times Under New MoRTH Proposal