If you are a Tesla owner, then you can earn money by repurposing your car into the robotaxi. Yes! This news came out recently as the CEO of Tesla Company, Elon Musk decided to repurpose selected Tesla cars to robotaxis. This plan will be executed next year because the planning and execution would take some time. The views of Elon Musk that people can make money repurposing the Tesla car will come true but slowly.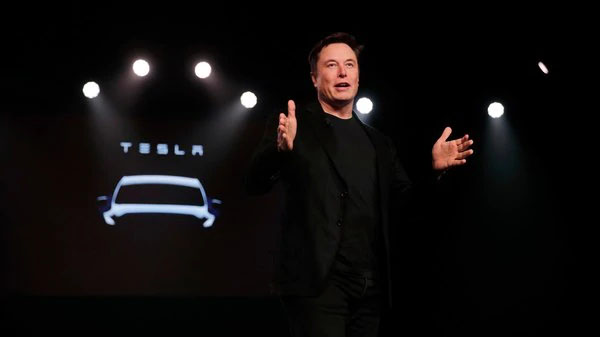 You Might Also Like: What is Tesla autopilot technology and how it works!
How can Tesla owners make money with it?

The owners of Tesla cars would be able to rent out the car when they aren't using it. With the help of its autonomous functionality, it would be reliable for owners to rent out the car by using an application. Elon Musk also said that even a single robotaxi could help the owners to ea
around $30,000 per year. He said, "I think it's financially insane to buy anything except an electric car that is upgradeable to autonomy." He shared his views during a famous investor event/Tesla shareholder meeting.
Views of Elon Musk on the benefits of owning Robotaxi

The CEO of Tesla Car Brand believes that there is no financial sense in owning a car which isn't robotic/electric. According to him, everyone should own a car which should be able to drive it with the self-upgradation of the car. He also told that the Tesla owners would be able to ea
a lot of money by taking their car into independent riding service till next year. There are regulatory approvals which are pending, but there are some experts who believe that this won't happen quickly. Thus, in this way it also helps people to generate profits through it.

It is true that electric vehicle would have some benefits, but there are cons also. There will be a lack of the better options which are available in gas powered vehicles. If people would find out that this autonomous driving technology isn't introduced in the market, then it won't be something unpredictable. The Company has also announced this thing in the year 2015 and told that it would be ready within two years, but in four years, there is no progress seen. There have been several deadlines to provide self-driving in the US.
What are the cons of electric vehicles?

One can't believe that electric vehicles are best for Tesla owners. The benefit of electric cars is that, these cars are better for the environment as compared to gas-powered cars. The EVs can also be better for long term savings as there won't be much money spent on maintenance and fuel. In the survey done by the Tesla owners, they concluded that there is a significant level of satisfaction, but there aren't any reports regarding reliability issues. There are also some drawbacks of these cars which can prevent the customers to not invest in it.

There might be several companies trying to produce electric vehicles of a different variety, but the options are still too less. The customer always look towards purchasing an affordable SUV, and they won't be interested in paying enormous prices for electric cars. One of the most affordable e-SUV is in the United States, which starts from $36,450, and that is the Hyundai Kona electric car. Many customers might have a problem with the charging infrastructure of it. The Tesla owners will probably be happier with the gas powered only.

The owners who have a garage at their home would be able to charge it at their home, but if they are going on a long trip and the battery dies, they might not find a solution for it. Although, the charging stations have grown in several 21,000 in the US, still, this number is limited as compared to the gas stations which are around 120,000. That's why one can believe that electric vehicles might hold up only 1% of the US market and the situation in other countries would be even less than 1%.

Thus, in this way Tesla Owners make money repurposing their cars into robotaxis.