While it will be cheaper to buy an Activa, the operating cost will be higher compared to an electric scooter.
A few years back, most people looking for a scooter would choose the Honda Activa. However, making a decision is not so easy now that there are so many electric scooters on sale. The decision to buy an Activa or an electric scooter will have its own distinctive advantages and disadvantages.
To simplify the decision making process, one can focus on the cost component. It will mainly include acquisition cost, fuel cost and maintenance cost. Don't get into resale value, because there are so many variables to consider. But in a general comparison of the sticky EV and the metal-bodied Activa, it's easy to see which will last longer. Of course, there are exceptions like the all-steel Bajaj Chetak.
Activa vs Electric Scooter – Cost of Acquisition (Delhi)

With a budget of Rs 1.20 lakh, choosing Activa will let you make huge savings. The Activa 110 is available in Standard, DLX and H-Smart variants. The prices are in the range of Rs 75,347 to 81,348. Considering the on-road price of around Rs 90,000, savings of Rs 30,000 can be achieved. This can be used to buy accessories for scooters. Or just splurge on electronics, clothing, travel, etc.
Popular electric scooter options available with a budget of Rs 1.20 lakh include Ola S1 Air, Ola S1, Ather 450X, TVS iQube, iQube S, Bajaj Chetak, Hero Vida V1 Plus and V1 Pro. Buy low-spec variants of these scooters electrical will probably save you some money from the budget of Rs 1.20 lakh.
For example, the cheapest option available is the Ola S1 Air at Rs 84,999. The Ather 450X is also a good deal for Rs 98,079. The effective price of Vida V1 Plus is Rs 1.03 lakh. TVS iQube starts at Rs 1.06 lakh. Bajaj Chetak is available at a starting price of ₹1.11 lakh.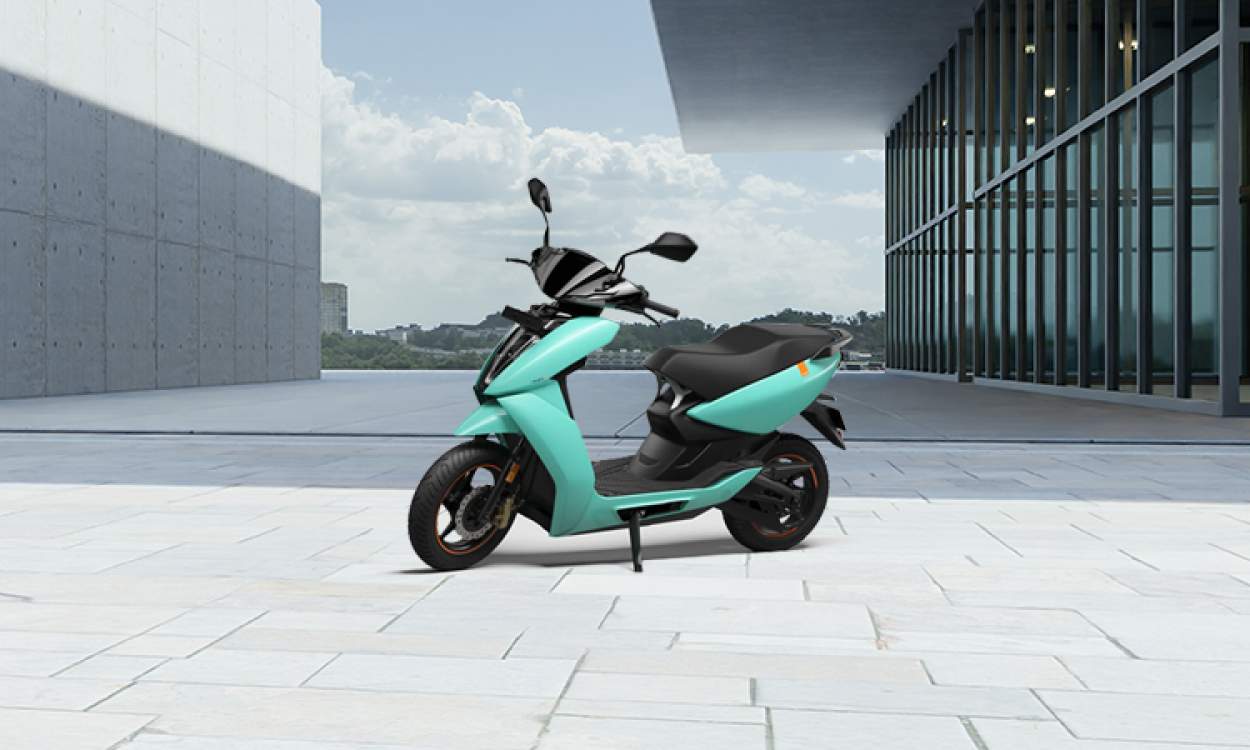 Activa vs Electric Scooter – Fuel Cost
The cost of Petrol and electricity varies from state to state. In general, the cost of fuel is much lower in the case of electric vehicles. In Delhi, the price of Petrol is around 97 rupees per liter. Assuming Activa has an average fuel efficiency of around 50 km per liter, the running cost is approximately Rs 1.9 per km. By comparison, the cost of operating an electric scooter is much lower. For example, the Ola S1 Pro claims only 17 paisa per kilometer. Obviously, great savings can be achieved by using an electric scooter.
Activa vs electric scooter – Maintenance cost
With fewer moving parts, electric scooters generally require less maintenance compared to a gas powered scooter like the Activa. However, chassis scooters like the Honda Activa can last for over a decade. They can also get good resale value. Electric scooters have not yet completed their life test. By 2030, a clearer picture of the durability of electric scooters will emerge.
Other factors must also be considered, such as the cost of battery replacement. Battery packs are the most expensive component of an electric scooter. Most OEMs offer a 3-year warranty. Of course, the battery will still work after 3 years. But you may see a decrease in your range. If the battery pack is replaced after 4-5 years, much of the savings achieved through lower fuel cost will be cancelled.
Since better technologies are expected in the future, it would be better to wait a few years before trying an electric vehicle. For example, Gogoro's upcoming electric scooters with battery swapping technology could be a game changer. For those who do not have the financial capacity to take risks, it would be better to use Activa. If funds are not an issue, a whole set of new experiences with electric scooters seems desirable.
Also Read: Honda Elevate SUV, to debut on June 6, spotted testing in Japan