BMW Motorrad has announced the M Endurance chain for motorcycles, which it claims does not require lubrication or tension adjustment. The maintenance-free series will be offered on the BMW S 1000 RR and
BMW S 1000 XR models
as a factory option or as an accessory for existing owners. It will also be offered on more BMW Motorrad models in the future. The M Endurance chain uses a standard X-ring set to hold the lubricant between the rollers and bolts, and BMW has added a synthetic diamond coating for the bushes and spools.
What gives the chain its longevity is the way in which the chain is coated, with so-called tetrahedrally amorphous carbon (ta-C), the chemical name for industrial diamond. The coating is said to keep the chain strong and durable without the need for cleaning and lubrication. Ta-C is also said to provide other benefits such as a low coefficient of friction and helps increase performance.
According to
BMW
Motorrad, "Thanks to their excellent dry lubrication properties and the elimination of wear, t tetrahedral amorphous carbon-coated rollers of the M Endurance chain provide maintenance comfort equivalent to that of a shaft drive motorcycle. This includes all the cleaning jobs that are unavoidable with a conventional chain. Due to the spraying of lubricants. Consequently, the tolerances of the M Series also provide the highest respect for the environment. "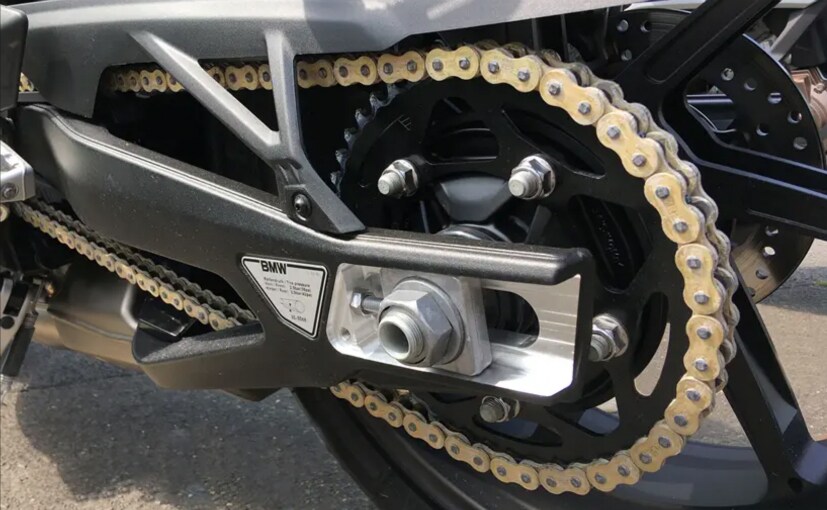 BMW Motorrad,Maintenance-free chain
Regular chain maintenance is important to keep your motorcycle running smoothly. And if the M Series Endurance meets your no-maintenance demands, it's sure to cancel a regular portion of motorcycle maintenance that some of us religiously participate in. For the most purists, the maintenance-free chain will give little ones the pleasure of cleaning and lubricating the chain, as well as checking the correct tension. However, for many motorcyclists, it should not be done as part of motorcycle maintenance, especially when riding long distances and for long periods of time.
Also Read: Tata Motors Announces Revamp Of Its Commercial Vehicles Line-Up