The Rainforest Trophy, one of the most famous expeditions for the car-lovers, has its dates declared for the year 2018. The challenge was first introduced in the year 1997. Since then, there has been a lot of craze regarding the event and it has seen huge participation every year. This year the event is supposed to be held from 13
th
to 20
th
July 2018, as declared by Malaysia's RFC Inteational, the organizing body behind the event. It will be a great opportunity for those who love adventure travel, as they will get to explore the tropical rainforests like never before. It will also be an ultimate test for their driving as well as endurance skills.    
The event is supposed to be held at Kuala Lumpur, the capital of Malaysia. The abandoned logging trails and the rainforests of Peninsular Malaysia will serve as the tracks for the expedition. In order to become a part of the event, you need to bring your own 4x4 and can also hire the local cars available in Malaysia (unless you want to take the trouble of importing your own car).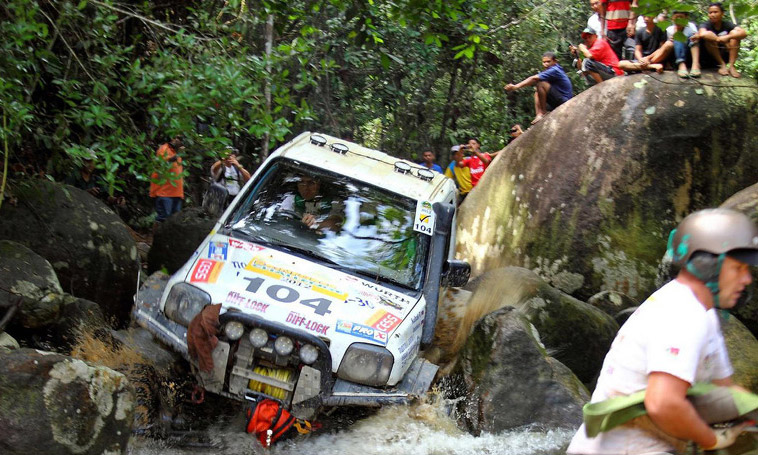 The schedule for the week-long event will be somewhat like this:
The vehicles of the participants will be inspected and presentations related to the events will be made on the first day which is 13
th
July. The flag-off for the expedition will be held in Kuala Lumpur on the very next day. Then during the next five days, the participants will cross the logging trails and the countryside. The award ceremony will be held on the last day which is 20
th
July.
Let us move on to some of the details of the event which every participant should know. Each team has to abide by some rules such as paying an additional fee of $1000 for every third participant that joins the team. The fees charged for a team of two is $2000 which also entitles them to the stickers, various goodies and event insurance.  Also, a proper meal will be served at the campsites to the participants. Apart from this, if you wish to have any additional meal, need a hotel accommodation or have any medical or camping need, you will have to bear the expenditure by yourself. If one wishes to get access to the official RFT Trucks, they need to pay $1300 which comes to Rs 86892 in Indian currency.
One can use their own car but they need to bring the registration certificate along with the insurance certificate of the same for verification purpose.
The participants usually join in groups of the two-a driver along with a co-driver. In case someone tus up solo, he may form a team with any other individual from their country or even from a different country.
It is believed that the RFC challenge is going to be a phenomenal success, judging the past history and the excitement of the participants about the event.  
Before you gear up for the challenge, do remember that you need to arrange for your own visa if you are travelling from some other country to Malaysia to be a part of this event.