Best Engine Oil for bikes, extra mileage and less difficulty
Engine Oil for bikes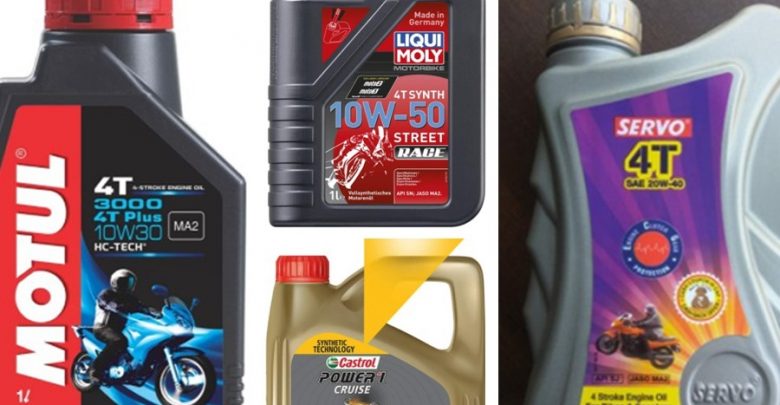 For a bike to function efficiently at peak power, it requires engine oil. The oil keeps your pipes clean, making sure the engine runs fine, is lubricated, and doesn't seize or overheat, if you are getting confused with all the options available in the market, take a quick look at the best engine oils available in the market:
LIQUI MOLY 2555 Motorbike 15W-50 4T Street Synthetic Technology Engine Oil For Bikes
Maintaining its prominence, Liquid Moly offers 2555 bike street synthetic technology engine oil for bikes. This engine oil, treated with ultra-modern technology in Germany, will provide you with a comfortable and fuel-efficient drive. This engine oil provides best-in-class performance, extra mileage, superior traction, and ensures minimal wear and tear on your two-wheeler. Other features include adequate lubrication, excellent engine cleanliness, and the ability to operate in all conditions.
Price: start from Rs. 749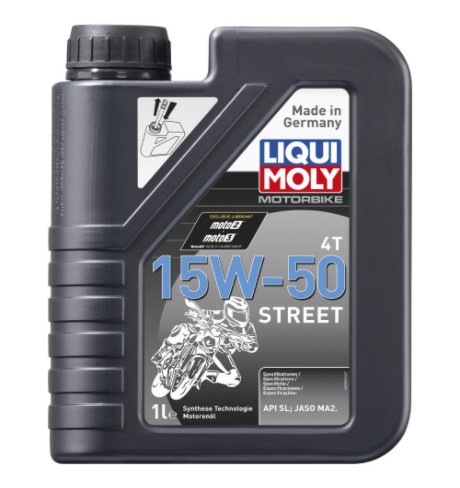 SERVO 4T 20W40 Two Wheeler Engine Oil 1LTR
Compatible with a wide range of two-wheelers on roads, Servo, a popular brand, offers 4T engine oil for bikes. Formulated with a high-performance multigrade oil, this product ensures that your bike's engine will withstand harsh weather conditions without compromising mileage. In addition to high efficiency, your bike will also get superior lubricant, anti-rust agent, and maximum power output from this motor oil. This catalytic converter oil provides clutch protection and impeccable cleanliness to your bike's engine.
Price: starts from Rs. 750
Castrol POWER1 Cruise 4T 15W-50 API SN Synthetic Engine Oil For Bikes (2.5L)
Wouldn't you want your bike to not only perform better but also to stand the test of time and provide you with an energy-efficient performance every time? Buy Castrol Power Cruise synthetic engine oil that is well suited to long driving conditions. Furthermore, the featured engine oil is known to offer 14% improved oxidation resistance (compared to a 15W50 oil without energy conservation technology) and 5% more power (considering resistance measured at the end of a 200-hour bike engine test). Semi-synthetic bike engine oil is ideal for riders who love to ride.
Price: starts from Rs. 1000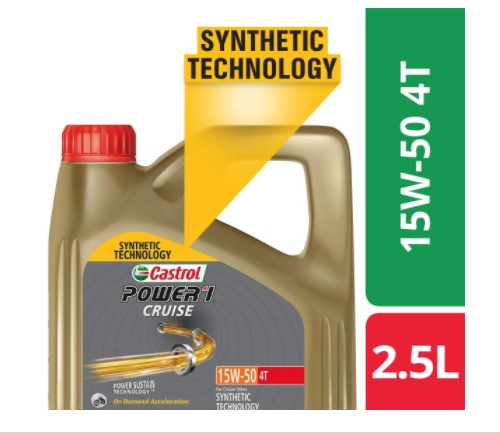 Also Read: Best Alloy Wheels for Cars: The Alloy Wheels for Cars in India
Motul 3000 4T Plus 10W30 Engine Oil For Bikes
Having a bike is not enough if you don't use high-quality engine oil for your bike. Therefore, before guaranteeing the extra mileage and efficiency of your bike, buy Motul 4T engine oil. Compatible with all kinds of bikes like Hero- Glamor / Splendor / Passion / CBZ / Karizma, Honda- Shine / Unicorn, and TVS- Apache / Star city / Victor, this engine oil ensures improvised thermal stability of your bike engine. Also, due to the improved anti-wear ability, this oil dramatically increases the life of your bike.
Price: starts from Rs. 350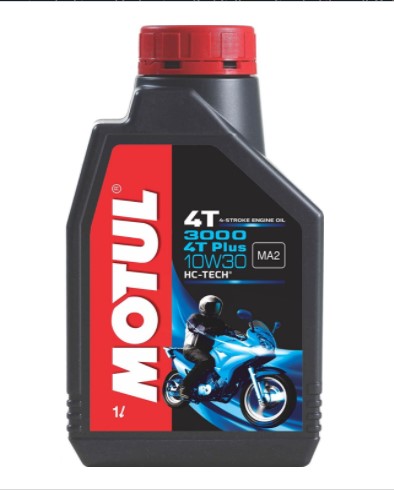 LIQUI MOLY 1502 Motorbike 10W-50 4T Street Race Fully Synthetic Engine Oil (1 Litre)
Buy Liqui Moly multifunctional synthetic engine oil for bikes that guarantees an oil change interval of 10,000 km for your bike. This product, treated with First Series oil, protects your bike's engine and guarantees excellent efficiency. The characteristics that make this engine oil essential for motorcyclists are proper lubrication, excellent engine cleanability, superior friction, and minimal wear. Also, if you like high speed on the highway, don't worry because this oil is tested with racing machines.
Price: starts from Rs. 1323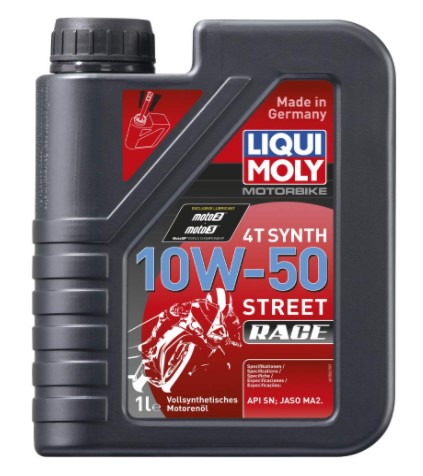 Also Read: Top Bike Batteries In India 2020 – Review and Buying Guide
Mobil 1 96936 20W-50 V-Twin Synthetic Engine Oil For Bikes
If your motorcycle's engine makes a lot of noise, it may be due to a lack of lubrication or the heat of metal parts rubbing against each other. Mobil 1 V-Twin Synthetic Engine Oil is specially blended to lubricate your vehicle's engine with a constant supply of oil. This oil is also specially designed to reduce engine noise.
Mobil 1 V-Twin Synthetic Engine Oil is also designed to protect your engine from harmful debris. This formula is great for warming up, which means you can drive for longer without worrying about engine damage. It also provides smoother acceleration and transmission for a smooth driving experience.
Price: starts from Rs. 1000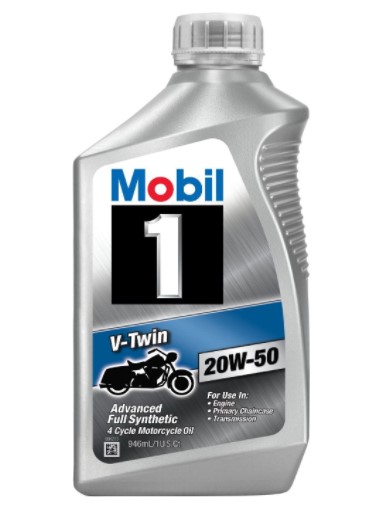 Red Line 42504 20W-50 Fully Synthetic Engine Oil For Bikes
Red Line engine oils are specially formulated for use in modern high-speed four-stroke bikes of all types, including ATVs, motocross bikes, and V-twins. And if your Big-Twin motorcycle engine specifies 20W-50 oil, then this is for you. The oil is fully synthetic and contains above-average amounts of zinc and phosphorous, which help protect your engine from wear and tear. You can also expect to see an improvement in wet-clutch operation thanks to Red Line's special friction modifiers.
The base blend that Red Line uses for their engine oil for bikes is premium quality and 100 percent synthetic, which makes a big difference when it comes to viscosity. It is thicker and more viscous than other 50W oils and it also tolerates well over time and at high temperatures.
Unsurprisingly, the high-quality engine oil comes at a great price. This bottle of oil isn't budget-friendly and unless you know a thing or two about bikes, you might not notice a difference. On a normal street bike, for example, the specific improvement in performance is likely to be minimal.
Price: starts from Rs. 1400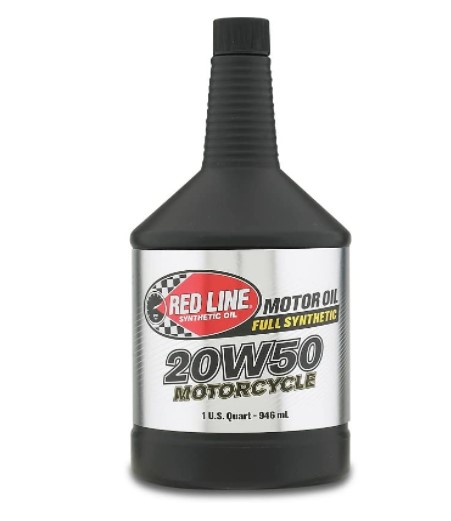 Also Read: Top Car Batteries in India 2020 – Review and Buying Guide