India Yamaha Motor has announced the 2023 Fascino and RayZR series. Both scooters are available with a 125cc engine only. The Fascino 125 is available in one variant, the Fi Hybrid, while the Ray ZR 125 comes in two options: RayZR 125 Fi Hybrid and the Ray ZR Street Rally 125 Fi Hybrid.
2023 Yamaha Fascino 125 and RayZR 125: Specifications
The 2023 range retains the air-cooled 125cc single-cylinder engine with fuel-injection technology that delivers peak power of 8PS at 6,500rpm and 10.3Nm of torque at 5,000rpm. However, the motorcycle now has an OBD-II sensor and is E-20 fuel compliant. The OBD-II sensor helps track vital data for engine health and performance in real time.
2023 Yamaha Fascino 125 and RayZR 125: Features
The range of 125cc hybrid scooters are Bluetooth enabled and work with the Y-Connect app. The Yamaha Y-Connect app includes a fuel economy tracker, maintenance recommendations, last parked location, malfunction notification, revs dashboard and rider ranking.
These scooters also feature a Smart Power Assist system that is said to provide additional traction using a Smart Engine-Generator (SMG) system that also doubles as an electric motor. This system is designed to provide additional linear force when a rider accelerates from a stop or while climbing steep grades. Meanwhile, the 125 Fi Hybrid continues to offer an automatic start-stop system to improve fuel economy. Additionally, the safety net of these scooters includes a side engine shutdown feature and an integrated braking system.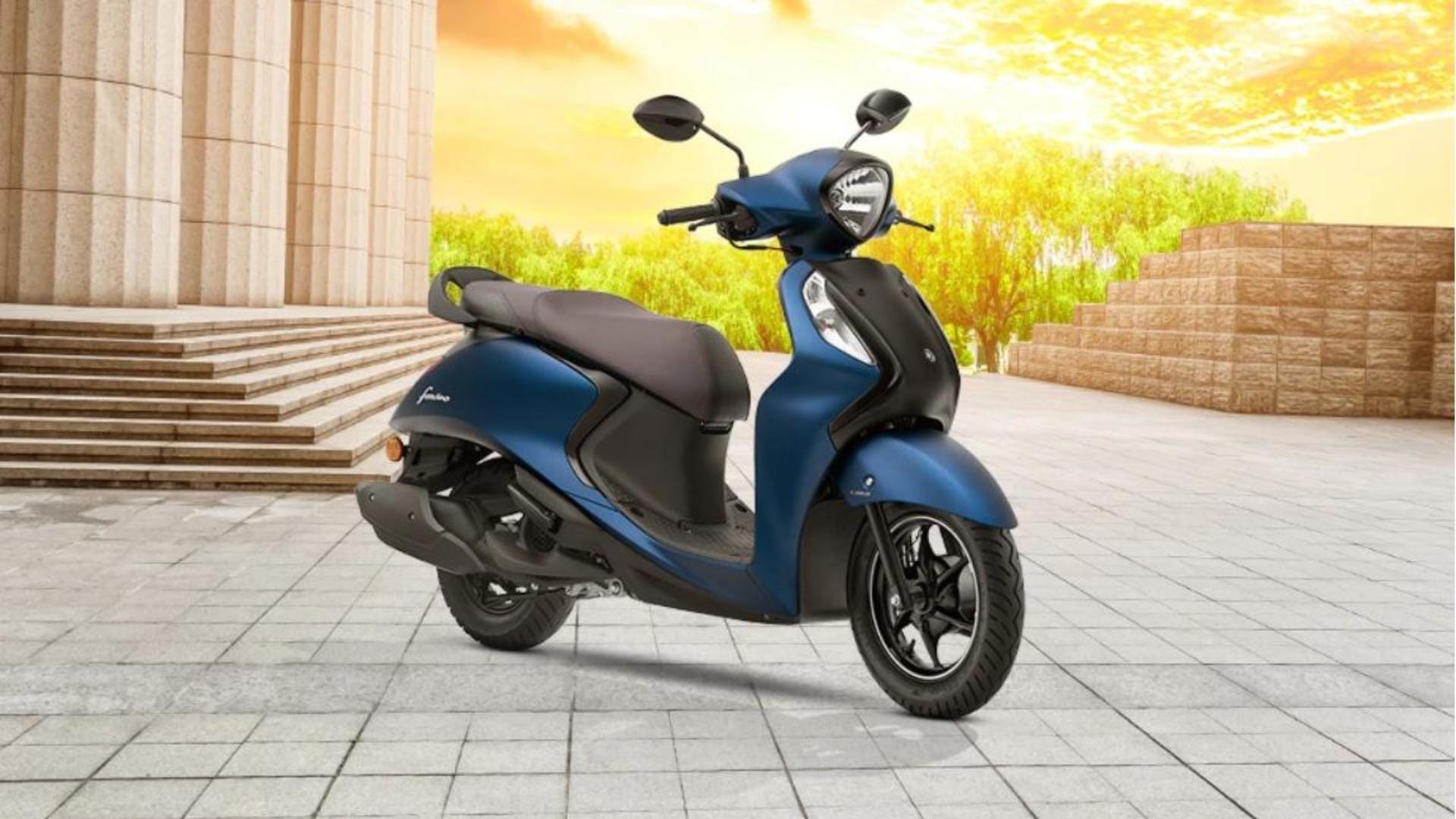 2023 Yamaha Fascino 125 and RayZR 125: Styling and Colours
The styling remains unaltered and the 2023 range of Yamaha 125 Hybrid motorcycles look just like their predecessors. However, the company has added new color themes to the list. The drive variants of the Fascino 125 Fi Hybrid and Ray ZR 125 Fi Hybrid, for example, will now be available in a new matte dark blue finish. Meanwhile, the Ray ZR Street Rally 125 Fi Hybrid will be available in two new paint versions: Matte Black and Light Gray Crimson. In addition, the disc and cylinder variants of the Ray ZR 125 Fi Hybrid get new graphics in their current colours: Matte Red, Metallic Black, and Cyan Blue.
2023 Yamaha Fascino 125 and RayZR 125: Pricing
The Yamaha Fascino 125 is available from Rs 78,600 while the RayZR 125 is available from Rs 82,730. Check out the complete price list below:
| | |
| --- | --- |
| Model and Colour | Price (ex-showroom, Delhi) |
| Fascino Drum (Vivid Red, Yellow Cocktail, Cyan Blue, and Metallic Black) | Rs 78,600 |
| Fascino Drum (Cool Blue Metallic and Dark Matte Blue) | Rs 79,600 |
| Fascino Disc (Vivid Red, Yellow Cocktail, Cyan Blue, and Metallic Black) | Rs 88,230 |
| Fascino Disc (Cool Blue Metallic and Dark Matte Blue) | Rs 89,230 |
| Fascino Disc (Vivid Red Special, Matte Black Special) | Rs 90,230 |
| Fascino Disc (Dark Matte Blue Special) | Rs 91,030 |
| RayZR Drum (Metallic Black, Cyan Blue, and Matte Red) | Rs 82,730 |
| RayZR Disc (Cyan Blue, Matte Red, and Metallic Black) | Rs 88,530 |
| RayZR Disc (Racing Blue and Dark Matte Blue) | Rs 89,530 |
| Ray ZR Street Rally (Matte Copper) | Rs 92,530 |
| Ray ZR Street Rally (Matte Black and Light Grey Vermillion) | Rs 93,530 |
Also Read: Mahindra Scorpio N and Scorpio Classic account for over 1 lakh open bookings