Honda Civic was discontinued in India in December 2020, a few months before the arrival of the 11th generation model. But the car is still on sale in global markets.The new-generation Civic that was unveiled as a prototype last year in November finally makes its global debut as the Honda Civic Touring Trim.  The Japanese carmaker has just shared the images of the model and is yet to release the technical specifications, which are likely to be revealed on April 28, 2021.Also Read:
Honda introduces new cabin air filter in Europe that blocks COVID-19 virus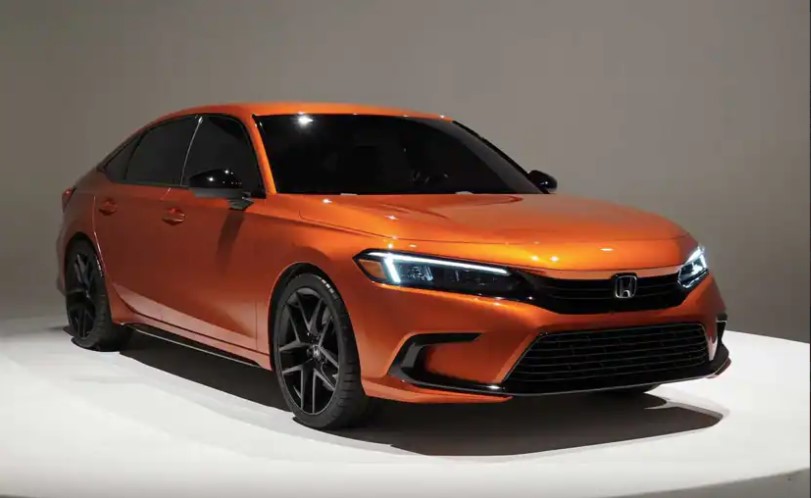 The prototype of the 2022 Honda Civic was revealed in November last year.
In terms of design, the new Honda Civic remains very similar to its predecessor but has received significant exterior updates. For example, fog lights have been added and Honda has removed those shiny black accents seen on its predecessor. Instead, the 2022 model features a matte black trim on the top and bottom grilles, as well as an air intake trim. The grille itself is sleeker than before and is surrounded by slimmer headlights. Other additions include larger sunroof, front parking sensors, and new two-tone alloy wheels.We expect the interiors of the new Honda Civic to be the major highlights. For now, the company has only released the sketch image of its interiors. The dash is brand new and features a tablet-like touchscreen unit along with horizontal sliders that stretch across the width. The center console is also new and also features a repositioned shift knob.Technical specifications will be shared later this month, so stay tuned for more updates on the 2022 Honda Civic.
Also Read: Best Automatic Cars in India 2021Also Read: 2021 Skoda Kodiaq Facelift | Specs | Features | engine details