The new Hyundai Kona N has been revealed. The Hyundai Kona N gets a powerful engine, upgraded chassis, mechanicals, electronics, and a lot of safety features. It's a performance-oriented version of the Hyundai Kona SUV.

The SUV is the fifth Hyundai to have an N-badge sports variant, after the i20, i30, i30 Fastback, and Veloster hatchbacks, and comes as the company announces its plan to expand its N and N-Line range to 18 models by the end of 2022.
Hyundai Kona N: Engine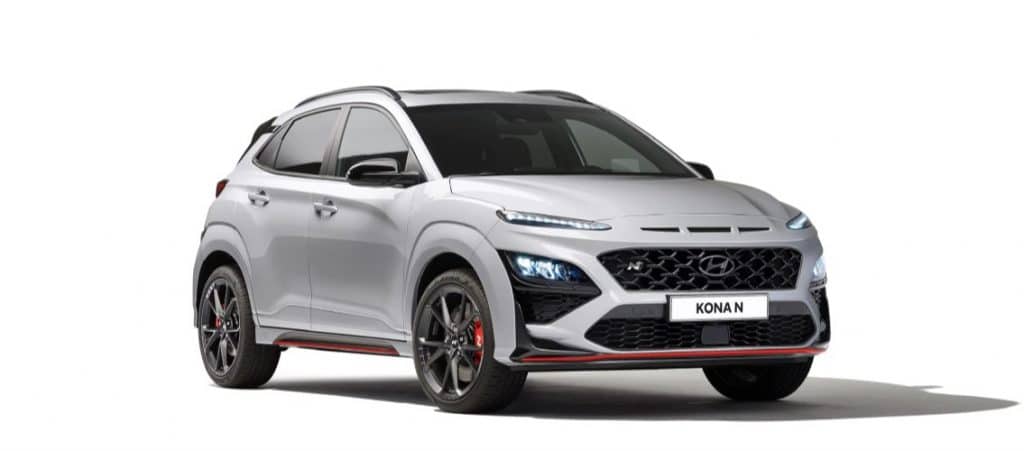 Under the hood, the new Hyundai Kona N petrol engine is a turbocharged 2.0-liter four-cylinder engine producing 276 hp and 392 Nm of peak torque mated to an eight-speed dual-clutch automatic gearbox. The gearbox also offers three performance modes: N Power Shift, N Grin, and N Track Sense. N Power Shift comes on when throttle input exceeds 90 percent and helps prevent any loss of torque during uphill drives by providing a smoother acceleration curve. N Grin Shift provides 20-second traction for peak performance by instantly shifting to the desired speed. N Track Sense Shift is also tailored for circuit driving and optimizes gear changes for faster laps. The Kona N can reach a triple-digit speed figure in 5.5 seconds and, in tu
, can record a top speed of 240 km/h.
Hyundai Kona N: Features

Inside the cabin, when the driver chooses N mode or sports mode, the 10.25-inch touchscreen and digital display lap times, circuit maps, and other important information in a video game-style format.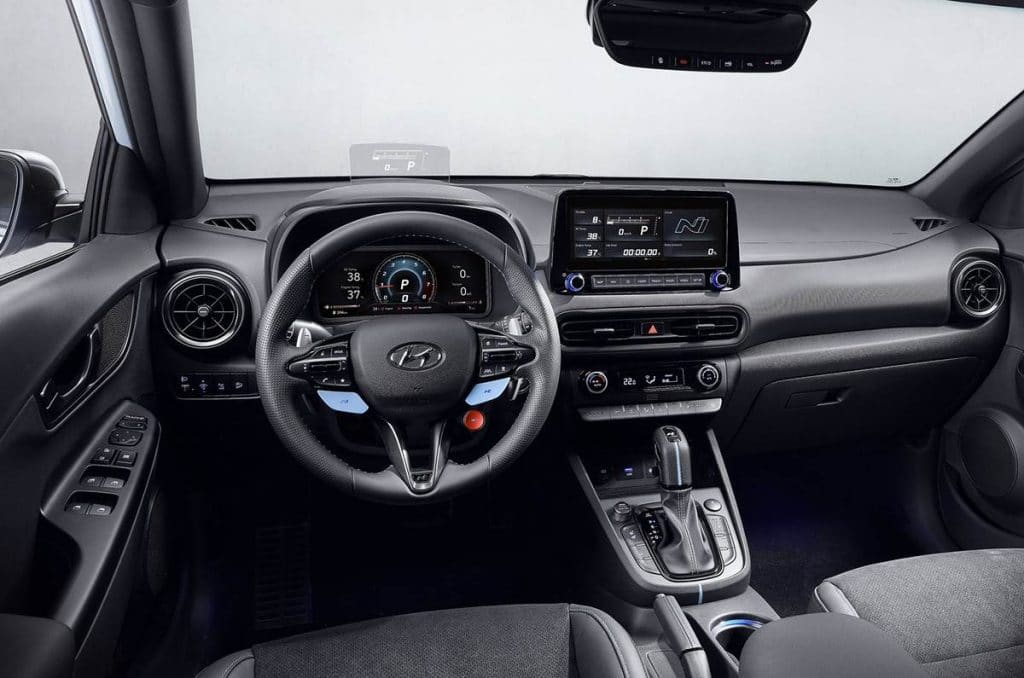 2021 Honda HR-V e: HEV Technical Specifications