TVS Motor Company launched the TVS iQube electric scooter in New Delhi. Available from select dealers in Delhi, the TVS iQube Electric Scooter is available for a road price of Rs 1,08,012 (after FAME II and Delhi State Subsidy). This makes TVS iQube Electric Scooter the first premium electric scooter to be launched in Delhi, compared to its direct competitors, the Bajaj Chetak and Ather 450 X. The  TVS iQube electric scooter was launched in Delhi after the Delhi govement announced a new electric vehicle (EV) called
"Switch Delhi".
TVS iQube engine details
TVS iQube was launched in January 2020 in Bangalore. The electric scooter is equipped with a 4.4 kW (6 hp) electric motor with a maximum torque of 140 Nm. The maximum speed is about 78 km per hour in the sport mode. The battery can be charged to 100 percent of its capacity in about 5 hours, and the maximum range is 75 km on a single charge in Eco mode; In sports mode, the range is 55 km.
TVS iQube Features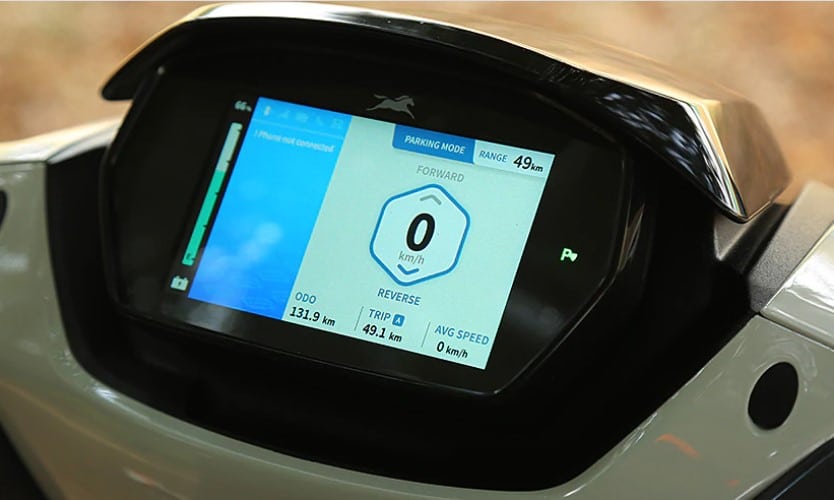 TVS iQube electric scooter
The TVS iQube electric scooter also features the next-generation TVS SmartXonnect platform with Bluetooth connectivity, an advanced TFT console, and a dedicated TVS iQube app, providing features such as geo-fencing, remote battery charge status, navigation assistance, last stop location, incoming calls, and text message alerts. TVS iQube also gets innovative features like Q-Park Assist, day and night display, regenerative braking, and LED headlights and taillights. TVS iQube can be booked online, through the website, or through specific agents, with a reservation amount of Rs. 5,000.
TVS iQube special features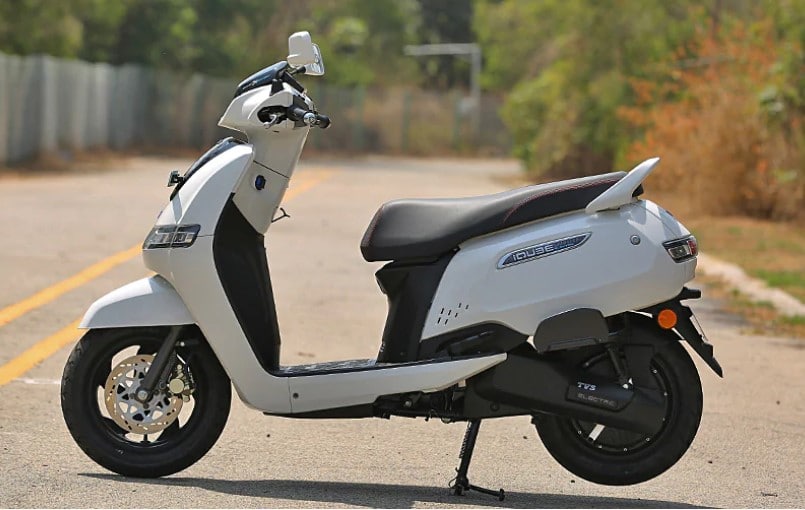 TVS iQube electric scooter
TVS Motor provides iQube customers with comprehensive charging support, ranging from multiple charging options that customers can take advantage of from SmartXHome, providing a dedicated home charging solution with Bluetooth connectivity, live charging station with radio frequency identification enabled security(RFID). Right now there are charging stations at seven locations in Delhi. The company also seeks to develop an inclusive shipping ecosystem in the city, expanding its shipping network with additional business partners."TVS Motor Company is driven by customer-centric innovation. As India moves ahead, its mobility solutions would increasingly be total experience-led, and nowhere is this felt sharper than among the youth of India. Our focus on the "green and connected" youth of India is embodied in the first of the TVS Electric portfolio. TVS iQube Electric is a blend of an advanced electric drivetrain and the next-gen TVS SmartXonnect platform. After its success in Bengaluru, we are thrilled to bring our iQube to Delhi, and are confident to scale great heights," said K N Radhakrishnan, Director and Chief Executive Officer, TVS Motor Company.
Also Read: Earth Energy EV launches 3 Electric Two-Wheelers In India, Prices Start At Rs. 92,000Also Read: Transport Minister: Delhi aims to install a charging station for electric cars every 3 km