Morris Garages which are also known as MG is a very reliable and leading car manufacturing company. In recent times, this company is emerging as a big competition for the famous automobile car manufacturers in the world. The company is also looking forward to launch the MG eZS. MG Motor Company has announced that the company is going to launch all of its electric SUV, eZS, in India in the month of December 2019. The SUV of MG Motor will have iSMART technology, which is Internet-based. In addition, MG Motor will offer its dealerships in the five major cities of India.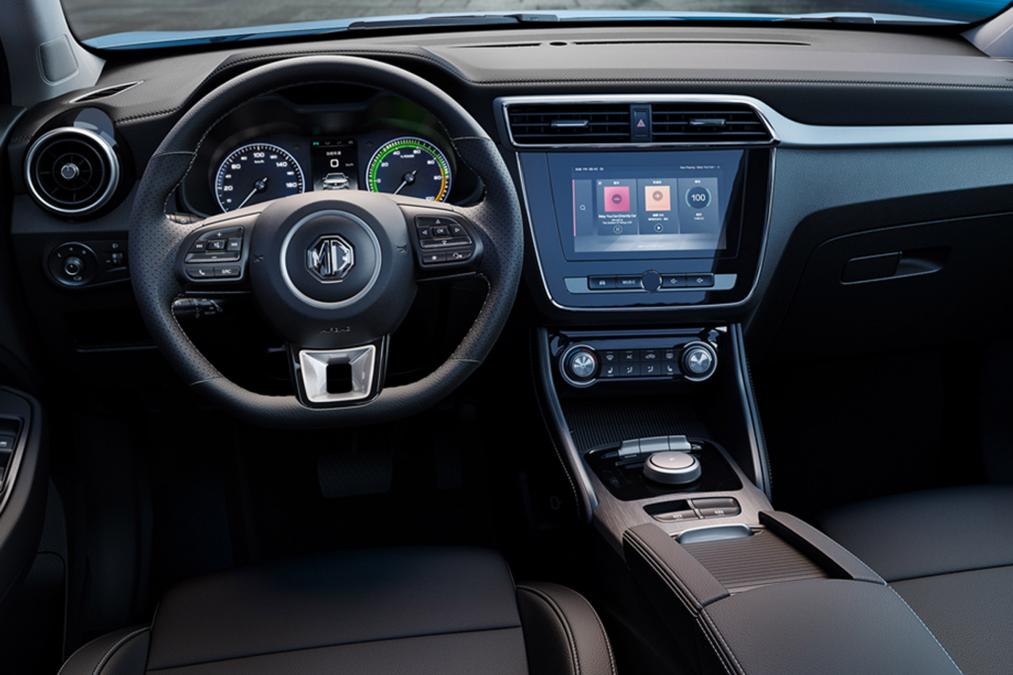 Introduction

In the new MG eZS, you will get the electric battery as the fuel type and the maximum power is going to be 148bhp. Transmission type of MG eZS is automatic. The body type of MG eZS is an SUV. MG eZS will come with alloy wheels which is good news for the people who are waiting for some great sedans from Morris Garages in India. a. Overall, MG eZS can do great in the Indian automobile market. Price can be a conce
for the average buyers who may love to drive out Morris Garages eZS.

Specifications

After having some basic information about MG eZS now, this can be the best time where you will check some basic specifications of the same car. Let's take a good look at some of the key specifications of MG eZS with the help of the following paragraphs:

Charging- The new MG eZS will come with a water-cooled battery which will support fast charging. Thereby, you can charge the battery in a very short amount of time.

High Tech Zero-emission- In order to carry an extended cross-section for the purchaser, the MG eZS will offer high tech zero-emission in the upcoming MG eZS.

Stylish- If you are willing to purchase a very functional, stylish, and attractive vehicle, MG eZS can be a great name for you undoubtedly.
Key features of MG eZS

Now, you have collected some crucial things about MG eZS hence, you can be ready to acquire interesting details about the features that MG eZS will introduce to the people. Now, you just need to take a quick look at the following key features of MG eZS with the help of the following points:

Fundamental features- MG eZS will come with a wide range of features that can convince you to have this car just after the launch date. In the MG eZS, you will get a panoramic sunroof, keyless entry systems, satellite navigations, and a lot more exciting features. In addition, you will get Android Auto and Apple Car play.

iSmart features- As mentioned earlier, MG eZS will introduce iSmart feature in its SUVs to give better outcomes.

Safety features- When it comes to safety features, MG eZS will offer high-quality and reliable safety features. In the MG eZS, you can get the advanced driver-assistance systems. In addition, you may get adaptive cruise control, traffic assist, automatic low-speed steering, emergency braking systems, pedestrian alert systems, multiple supreme quality airbags, and the other remaining top features.

Regardless of these mentioned features, you expect to get some other great features in the MG eZS without having any kind of doubt. Finally, you can get a chance to drive one of the finest SUVs like MG eZS in the upcoming times.
The expected launch date of MG eZS

As a customer, you always want to have full information and details about the cars that you want to buy. Likewise, you want to know when the MG eZS will launch in India. In the December month of 2019, the MG eZS can get launched in India. If you have any conce
s related to the price of MG eZS, then you may need to wait for the official announcement from the MG eZS. In terms of features and specifications, this MG eZS can be a great find for anyone who loves to drive world-class SUVs.