Suzuki Hayabusa Release
Having gained unparalleled popularity worldwide during its 22-year history, Suzuki Hayabusa is now in its third generation. A blanket of grief gripped the biking frateity in 2018, when news broke that Busa had been discontinued. But Suzuki has been quietly working on a widely overhauled model. Now, after launching inteationally in February of this year, Hayabusa 2021 has finally made its way to the Indian market at a price of Rs 16.40 lakh (ex-showroom). This is approximately Rs 2.65 more than its predecessor. Although it seems like a huge bump, this is all justified when you pay attention to the updates you have received. Let's see what they are.
Suzuki Hayabusa Design
Suzuki Hayabusa's
design has always attracted polarizing opinions due to its bulging proportions. But only because of its sleek, streamlined design lines, the Hayabusa is deeply aerodynamic. This is why Suzuki has mostly kept the overall silhouette of the motorcycle while giving it a bit of a flex. In fact, Busa is said to cut air more efficiently now. Thanks to the sharper design, air is directed more freely through the body panels, from the front air intakes to the tapered tail section.It is available in a selection of three color options including white, silver and black.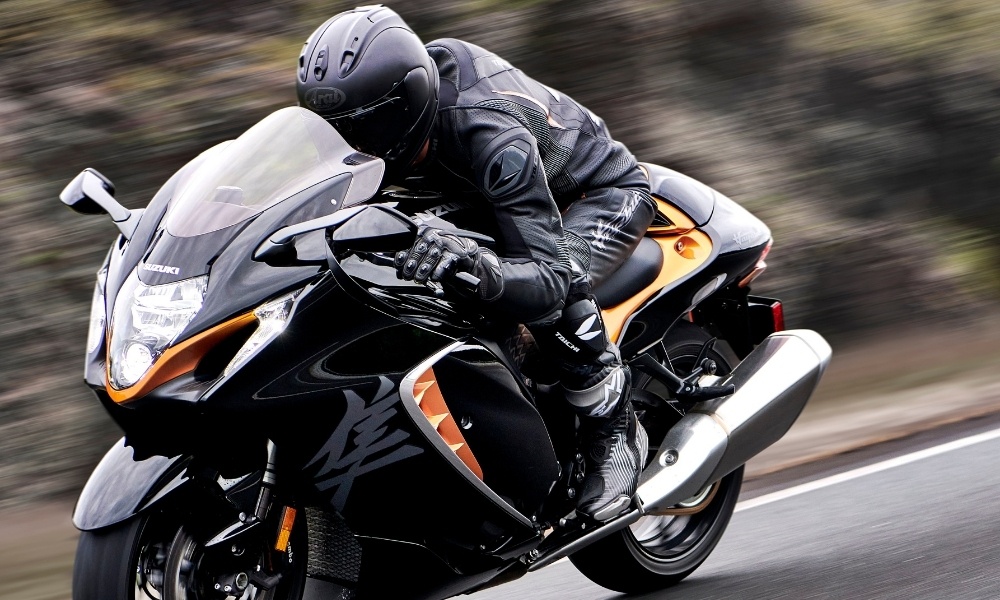 2021 Suzuki Hayabusa
Suzuki Hayabusa Engine
To get to the heart of it, the Hayabusa's smooth, torquey and manageable engine is one of the main reasons to love it. For 2021, Suzuki has overhauled its 1,340 cc inline four-cylinder engine to meet stricter emissions standards. In the process, the sport-touring machine lost about 6 bhp and 5 Nm. Although that sounds like a bummer, Suzuki promises performance is the strongest in the low and mid range due to the revised intake and exhaust mechanism. And the inclusion of the throttle system by wire means it should be more responsive, too. All told, with 188 PS and 150 Nm on tap, the Hayabusa is still brutal enough to send shivers down a rider's spine.Also Read:
Best Bike Accessories in 2020 I Bike Gears that You Should Invest In
Suzuki Hayabusa Electronics
While the Hayabusa has always been machine friendly, it's now easier and safer to tame this beast with the new, more complete electronics package than the outgoing model. It comes equipped with the Suzuki Riding Mode selector that allows the driver to individually adjust the settings of five different systems, including power mode, anti-lift control, engine brake control, traction control, and the bi-direction quick shifter.In simpler words, there is a six-axis inertial gauge along with six drive modes (three preset modes, three custom), three power modes, 10 stages of traction control, three stages of engine brake control, ABS coering, and lift control Rear wheels and restraint system on slopes. The entire system aims to make the Hayabusa more predictable and safer while riding on open roads. And all of these parameters can be monitored on the new TFT display, placed between four analog dials that keep the old-fashioned charm intact.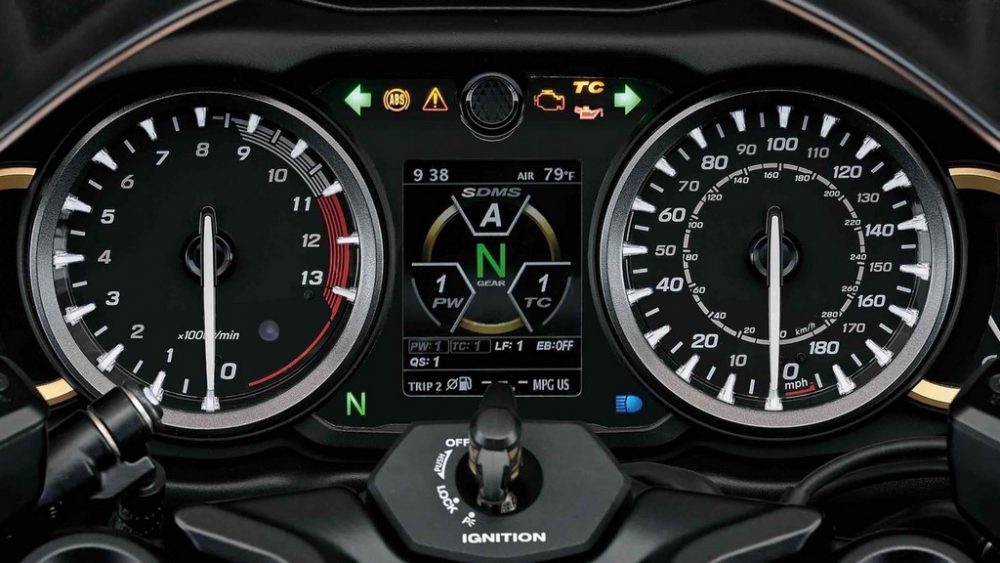 2021 Suzuki Hayabusa Instrument Cluster
Suzuki Hayabusa Hardware
Coming to bike parts, the 2021 Hayabusa continues to rely on a double-beam aluminum frame and swingarm that makes it easy with nimble handling and great agility for its size. But Suzuki has modified the fully adjustable inverted front forks that are sourced from KYB. The inteal parts of these units have been revised for better and smoother stability. Meanwhile, the KYB monoshock at the rear has also been improved to improve ride quality. Accompanying this updated suspension setup is a new set of Bridgestone Battlax Hypersport S22 tires developed specifically for the Hayabusa. Well, a bike that goes fast should also stop quickly, and for the same reason, Suzuki has moved from previous Brembo M50 brake calipers to the more premium Brembo Stylemas.In short, Suzuki Hayabusa, even in its 2021 avatar, remains as creative and desirable as ever. There is hardly anything on the market that comes close to its strong legacy. In the full-size rounds type, it was used to compete directly against the Kawasaki Ninja ZX-14R, which has yet to receive the Euro5 and BS6 update.Read More:
Top 5 Fastest Bikes In The World 2021