Electric Vehicles were the next big thing few years ago, but now things have changed. The Electric Vehicles market is jumping up and up, and soon it will be the top contenders of the present arena. This time a new advancement is seen in the EVs market. The govement is also quite much interested in the developments wielding around the EVs. And this time the
NITI Aayog
the body of the Indian Govement for the policy implementation got its first fast charging station.
What a Fast Charging station is?
This is quite much relevant to the market of the EVs pursuing this time around. The
Electric Vehicles
do not have to be fed up with the natural resources like Petrol and Diesel, hence pulling down the pollution levels and the other hazards in the environment. So, it is obvious that these vehicles will have to be set up and have to be given the charging, so as to run on the roads. And, also it is the most pleasing factor of the EVs.The
Fast Charging stations
are the place where the particular EVs will get to be charged. It is also a place for the maintenance of the EVs, and problems in the vehicle like the technical problems will be looked upon. It basically runs on the use of the certain elements or the compounds used for the charging purposes of the model. At present there are very few charging stations in the country. And among these the Bangalore and other few are the prominent ones.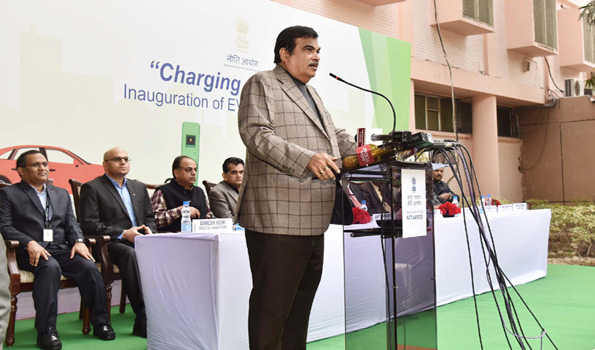 What plans govement has for this project?
Looking at the all round view of the project and the areas which this project will be going to covers is simply amazing. To start with the pollution that the metros like the Delhi, Mumbai, and Kolkata are facing is just monstrous. In fact the pollution levels in the Delhi region was way above the PM 2.5 levels for the most of the time in the city. EVs will also curb the traffic problem as the govement is planning to have stricter norms to the emission from the vehicles.
 Also Read :  Auto News 2018 : The Tata JTP Cars Are For Real
The Charging stations are although a good move and the plan for the environmental protection. The veterans are claiming that with the coming up of these stations, several models will have to face a really tough competitions. And other unions and manufacturers are not happy with it.Still, looking at the long term benefits of the EVs, charging stations are being promoted on a wide basis. It is the benefit and the profit of the stations that are coming up the govement with it. Also there is a risk of the leakages with the stations of the toxic substances which can pollute the surrounding. So, it is also facing the double burden of the Manufacturers and the Environmentalists out there.The stations will have to be installed with due care. And the EV market is all set for a rise.