In this article, we will compare the new  Tata Safari 2021 vs Tata Safari Storme which was discontinued last year as the BS6 emission norms came into effect in April.
New Tata Safari 2021 vs Safari Storme: Dimensions
| | | |
| --- | --- | --- |
| |  Tata Safari 2021 | Tata Safari Storme |
| Length | 4,658mm | 4655mm |
| Width | 1894mm | 1855mm |
| Height | 1786mm | 1922mm |
| Wheelbase | 2750mm | 2650mm |
The
new Safari
measures 4,658mm long, 1,894mm wide, and 1,786mm high and has a 2,750mm wheelbase. Compared to this, the Safari Storme was 4,655mm long, 1,855mm wide, 1,922mm long, and 2,650mm long.So these numbers tell us that the new Tata Safari 2021 is longer, wider, and possibly more spacious compared to the previous model. However, the Storme was noticeably taller than the new Tata Safari and was built on a ladder towards the body of the frame rather than the single frame of the new model.
New Tata Safari 2021 vs Safari Storme: Features
One of the Safari Storme's biggest problems was poorly equipped. The Storme had a fairly simple interior and had provisions such as an integrated music system, air conditioning, an analog instrument panel with a small digital display, and manual conditioning. However, the new Tata Safari 2021 has many more features; You get provisions like an 8.8-inch touchscreen, 7-inch TFT dash display, automatic air conditioning, rain-sensing windshield wipers, automatic headlights, push-button on / off, ambient lighting, cruise control, panoramic sunroof, iRA connectivity -suite, etc.
New Tata Safari 2021 vs Safari Storme: Seating layout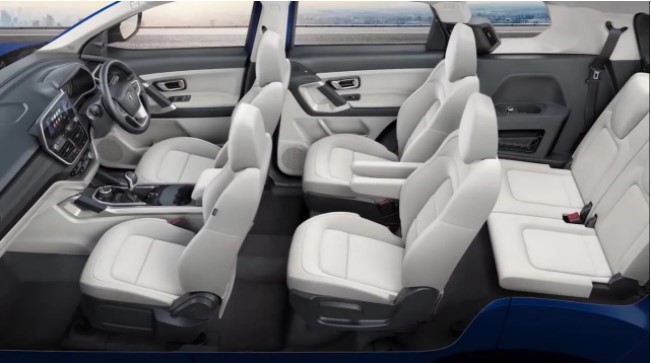 2021 Tata Safari Seating Layout
The old Safari Storme was available as a seven-seat SUV where the last row had side-facing folding seats. The new model is available with a six-seater with the captain's seats in the center row or a seven-seat vehicle with forward-facing third-row seats.
New Tata Safari 2021 and Safari Storme: security features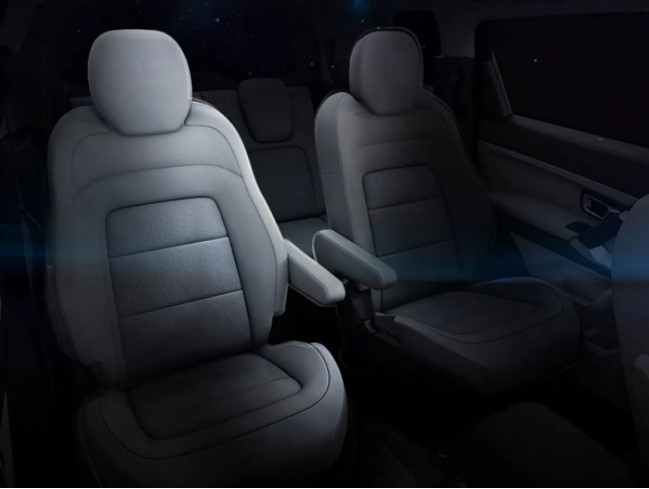 2021 Tata Safari Security Features
The new Tata Safari 2021 has a lot more security features compared to Safari Storme. The new model has safety features such as six airbags, cruise control, electronic stability program, grade control, hill descent control, angle stability control, and electronic overhead traction control.
New Tata Safari 2021 vs Safari Storme: specifications
| | | | | |
| --- | --- | --- | --- | --- |
| | Engine | Gearbox | Power | Torque |
|  Tata Safari 2021 | 2.0-litre | 6-MT/6-AT | 168bhp | 350nm |
| Safari Storme | 2.2-litre | 6-MT | 154 bhp | 400nm |
This is another area where the two SUVs differ greatly. The Storme was powered by a 2.2-liter diesel engine producing 154 hp with 400 Nm, while the new Tata Safari used a 2.0-liter Fiat diesel engine producing 168 hp and a maximum 350 Nm of torque. So this means that the
new SUV
has more horsepower up its sleeve but less torque compared to the previous model. But it's also worth noting that the Safari Storme weighed close to 2,000kg (kerb weight) while the new Tata Safari tipped the scales at 1,825kg (kerb).Another important thing to note is that the new Safari has an automatic gearbox option, while the Storme was only available with a manual transmission.
New Tata Safari 2021 versus Safari Storme: all-wheel drive
This is one aspect that has been bothering most of the Tata Safari enthusiasts. Unlike the Storme, the new Safari does not yet have a 4x4 driving option. But Tata, in its defense, believes there is little demand for an all-wheel-drive system in India, which is why the automaker has not provided it for the new model. However, the new Tata Safari 2021 has multiple driving modes.
Also Read: Upcoming New Cars in India – Tata, Mahindra, ForceAlso Read: 2021 Jeep Compass facelift launched, at a starting price of Rs. 16.99 lakh