- Mercedes-Benz latest facility is called Coastal Star, located in Kochi
- Equipped with a 180KW ultra-fast EV charger
Mercedes-Benz inaugurated its first fully integrated 3S MAR20X experience center in Kochi. Spread over more than 50,000 square feet, it features a dedicated EQ screen, AMG Performance Center and an exclusive Top End Vehicles (TEV) Display. Coastal Star's new integrated experience center supports the brand's modern retail format, MAR20X. With the new facilities, Mercedes-Benz is present in 47 cities in India with a network of more than 123 touchpoints.
The Kochi Experience Center is receiving a 180kW DC ultra-fast EV charger, a first in the luxury segment in Kerala. It also works on sustainable energy powered by solar panels to reduce the impact on the environment. Customers can take advantage of Premiere Express Prime, a service that offers a response time of three hours.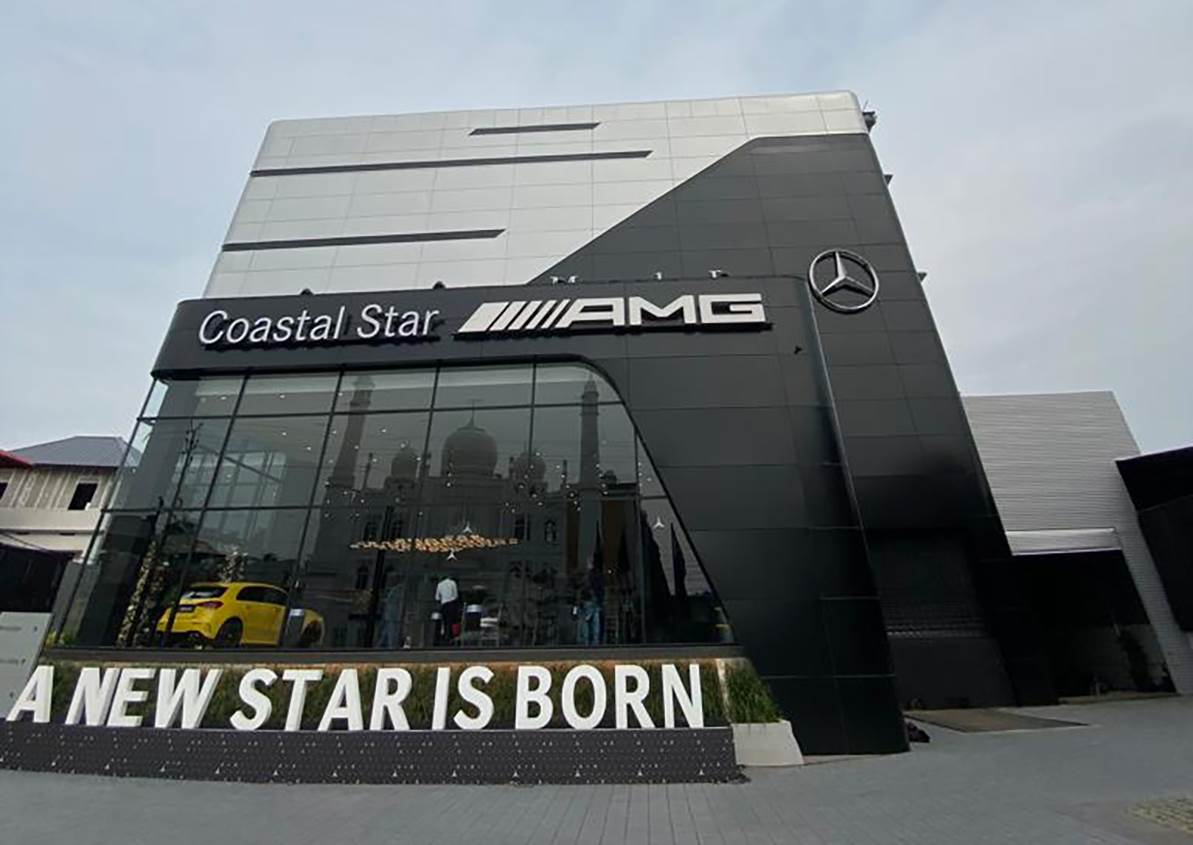 Coastal Star's service facilities include 27 service bays and have the capacity to service more than 10,000 vehicles per year. It is equipped to provide comprehensive service offerings including preventative maintenance, general repairs, body and paint services, and an integrated digital customer service journey. In addition, the facility has an integrated customer service center for all inbound and outbound customer needs and digital diagnostic capabilities with technical support from Mercedes-Benz India as well as Stuttgart. The show also features a 10,000-square-foot built-in parts area.
Speaking on the occasion, Santosh Iyer, Managing Director & CEO of Mercedes-Benz India, said: "We are highly excited to inaugurate Mercedes-Benz India's first fully integrated 3S MAR20X Experience Center in Kochi. This state-of-the-art luxury center is equipped with state-of-the-art technology and a dedicated workforce. It has global experience, which underscores the importance of the Kerala market and Mercedes-Benz India's long-term commitment to our customers here. Mercedes-Benz is investing heavily in Kerala, and we have the most experienced franchise partners with unrivaled expertise in the automotive field. We are pleased with the strong growth of the Mercedes -Benz brand in Kerala, especially in the premium category and AMG. The rise of successful companies and companies Powered by the growing ambitions among young Mercedes-Benz customers, has strongly propelled the growth trajectory of the brand in this market. do. We are confident that Coastal Star will harness the potential of the luxury car market in Kerala and create an unrivaled luxury experience for our customers."
Also Read: Top 5 features of MG Astor that Hyundai Creta & Kia Seltos miss out on