Mahindra & Mahindra announced that they have received more than 50,000 bookings for the new generation Thar since its launch in October 2020. The off-road SUV has managed to reach this milestone in just about 6 months.It is interesting to note that waiting periods are over 10 months at most locations. Also, the new-gen Mahindra Thar is priced currently priced between Rs. 12.10-14.15 lakh (ex-showroom). This means that the car is receiving a very good response from the customers.Also Read:
Mahindra CERO vehicle scrapping services introduced in India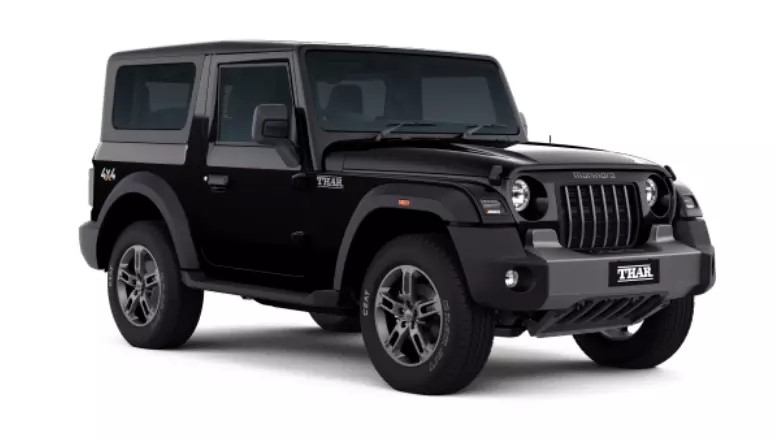 Waiting periods for the new generation Mahindra Thar are over 10 months at most locations
The SUV is built on the company's new ladder-on-frame chassis, making it larger and more capable than its predecessor. The new Thar is also safer now due to the fact that it has a 4-star safety rating at the top of the global NCAP program. Additionally, the Thar also comes with a host of amenities that make it affordable for non-road trip buyers. Features such as LED DRL, alloy wheels, hard surface, automatic climate control, front-rear seats with ISOFIX mounts, touch screen with Apple CarPlay, and Android Auto among others.Under the hood, the new Thar comes with a 2.0-liter turbocharged petrol engine and a 2.2-liter turbo diesel engine. Both engines are mated to a 6-speed manual gearbox or 6-speed automatic transmission, while four-wheel drive is standard on all models.Mahindra is also working on a five-door Thar that will have a longer wheelbase along with more interior space. The current three-door Thar is already more stylish and sporty than the previous generation Thar and the launch of the 5-door will only widen the appeal.
Also Read: New Mahindra SUVs to be launched in India in 2021Also Read: All-new Citroen C5 X revealed as brand's new flagship model