Renault Kiger has finally launched in the Indian market. It is based on the modular CMF-A + platform, which is also compatible with Nissan Magnite. Kiger is one of the most affordable products of its kind. The SUV entered into the rapidly growing sub-4 meter SUV segment. It competes directly with
Tata Nexon
,
Hyundai Venue
,
Kia Sonet
, and others in the SUV category under Sub-4 meters.The Tata Nexon is also one of the most popular and best-selling SUVs in this category. In this article, we present the specifications, mileage, features, dimensions, and price comparison between the Renault Kiger and the Tata Nexon.
KIGER VS NEXON Specifications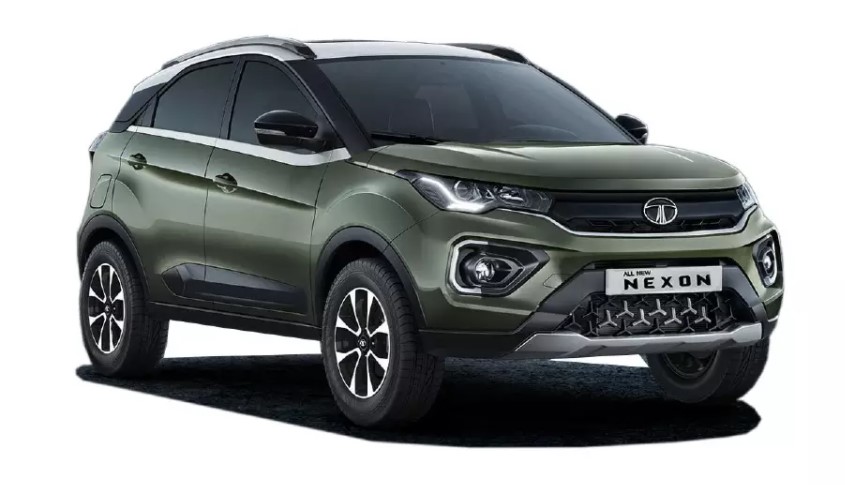 Kiger vs Nexon
The Renault Kiger is available with two engine options: a 1.0-liter 3-cylinder petrol engine with a 1-liter capacity and a 1.0-liter 3-cylinder turbo petrol engine. Coupled with a 5-speed manual gearbox, the 1.0-liter NA engine produces 72 hp and 96 Nm of torque. This version also has the AMT option. On the other hand, the turbo unit is good for 99bhp and 160Nm of torque. Transmission options will include a five-speed manual transmission and a CVT automatic transmission.The petrol version of the Tata Nexon is powered by a 1.2-liter turbocharged three-cylinder engine capable of producing 120 hp of power and 170 Nm of torque. Options include 6-speed manual transmission and 6-speed AMT.
KIGER VS NEXON Mileage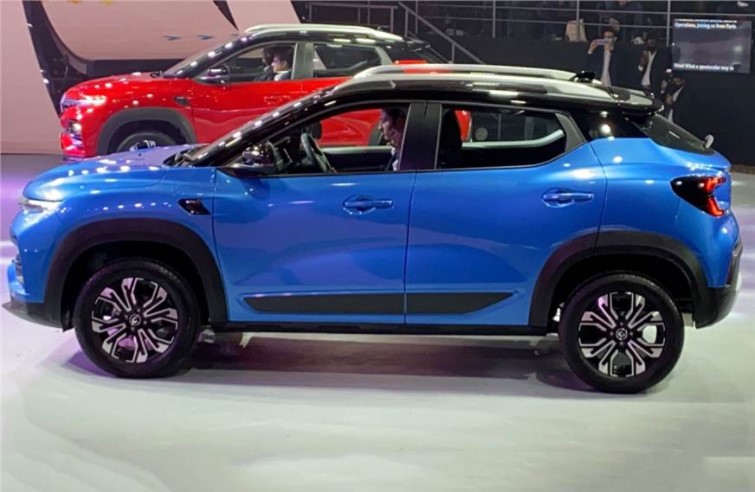 Kiger vs Nexon
Kiger's 1.0L turbocharged engine with a manual gearbox option is claimed to deliver 20 km/h fuel economy. The company has not released fuel efficiency figures for the CVT version of the SUV. It is expected to reach about 17-18 kmpl. On the other hand, the Nexon MT and AMT versions retu an ARAI-certified fuel economy of 17 kmpl.
KIGER VS NEXON Features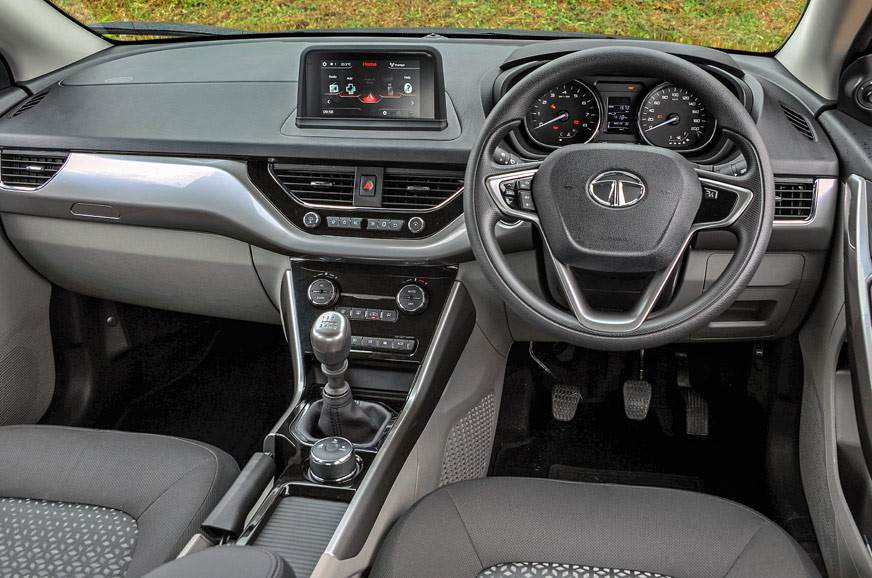 Kiger vs Nexon
Kiger comes equipped with various advanced features such as LED DRL, two-tone bumper, 16-inch alloy, 8-inch touchscreen infotainment system with Android Auto and Apple CarPlay, digital controller, automatic air conditioning, dual glove box, display monitor, cruise car control, and more. You also get the Arkamys 3D Auditorium sound system and air purifiers.Nexon comes with LED headlights and taillights, dummy skid panels, coupe-like roof, 16-inch two-tone alloys, 7-inch touchscreen infotainment system with Apple CarPlay and Android Auto, automatic climate control, Power sunroof home button, digital controller, wearable smart key, connected car technology, and more.
KIGER VS NEXON Dimensions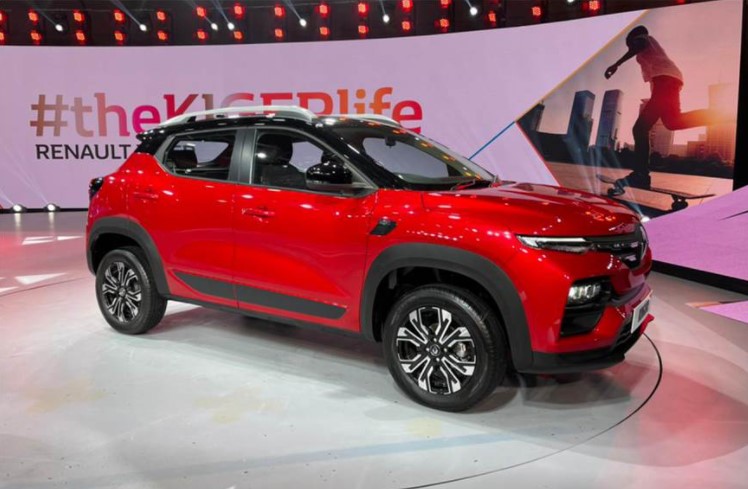 kiger vs nexon
In terms of proportions, the Kiger is 3991mm long, 1750mm wide, 1600mm long, and has a 2500mm wheelbase. On the other hand, Tata Nexon is 3,994mm long, 1,821mm wide, 1,617mm high, and has a 2,600mm wheelbase. Nexon is 3mm longer, 71mm wide, and 17mm longer than Kiger. Also, the wheelbase is 100mm longer than that of the French competitor.The Renault Kiger comes with the largest storage space in its class with 405 liters of boot space, which is 55 liters more than the 350 liter Nexon box. Both Kiger and Nexon run on 17-inch alloy wheels.
KIGER VS NEXON Price comparison
Renault Kiger is the most affordable SUV in its class. The sub-compact SUV is available in the price segment of Rs. 5.45 lakh to Rs. 9.55 lakh. It's clear that Renault's compact SUV will have a significant price advantage over Nexon.The Tata Nexon is available in petrol and diesel options with manual and automatic gearboxes. The petrol version of Nexon is priced at Rs. 7.10 lakh and Rs. 11.46 lakh, while the diesel model is marked at Rs. 8.45 for the base model and Rs. 12.79 lakh for the top variant.
Also Read: Hyundai Creta 2021 vs Kia Seltos 2021 | Full detailed comparisonAlso Read: The next 7 seater SUV cars in India in 2020, 2021