JK Tyre, a leading tyre manufacturer, launched three new off-the-road tyres at Bauma CONEXPO 2023. New offerings include 26.5-25 Loader Champ 28PR E4/L4 TL, 23X8.50-12 JET TRAX ULTIMA 6PR TL, and 23X5. 7-12 JET TRAX SUPER II 4PR TL.
The company says it is the leading manufacturer for India's largest tyre size – 40.00-57, 12-feet in diameter and a weight of around 3400kg. It caters to the diverse requirements of mining and industrial use, and the company offers a comprehensive range of robust products.
Anuj Kathuria, President (India) of JK Tyre & Industries, said: "JK Tyre has been at the forefront in introducing many cutting-edge and technologically advanced products. Our strong position in the off-road Tyre segment is matched by our commitment to innovation and manufacturing products that maximize performance and durability in even the most difficult Indian terrain. We are confident that the three new Tyres are flagship products that will "define their class" and further strengthen our position in the OTR Tyre market ".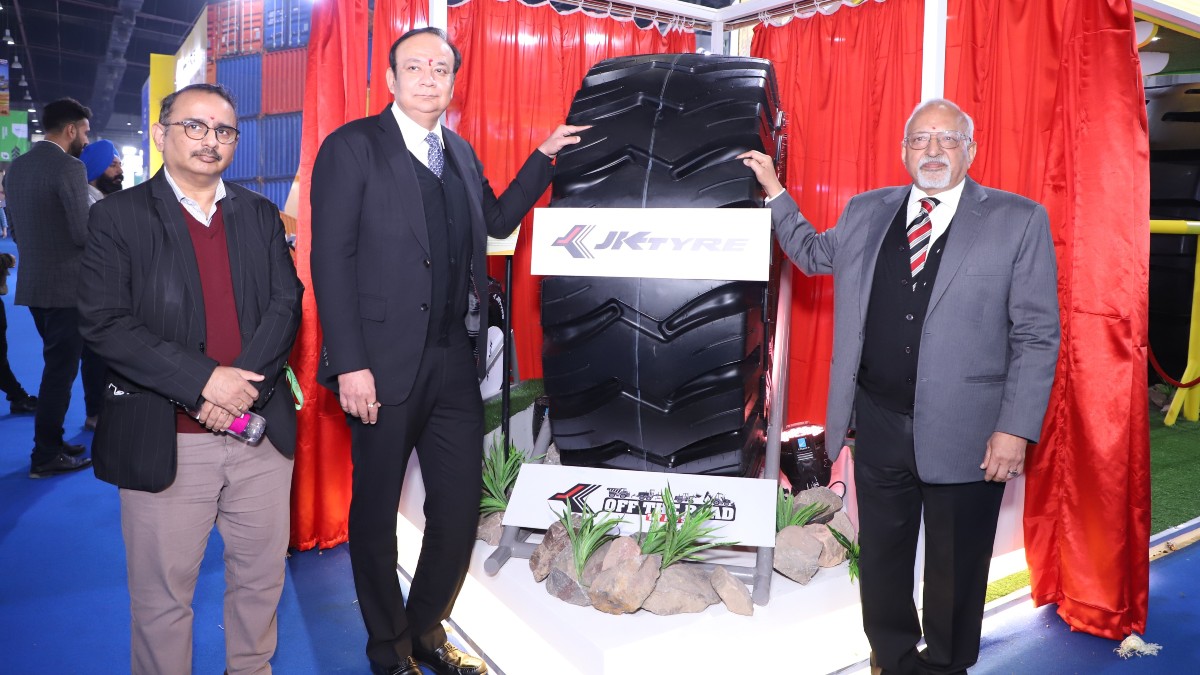 The 26.5-25 Loader Champ 28PR E4/L4 TL is a premium heavy-duty product designed for wheel loaders and articulated dump trucks that features a deep depth tyre with a specially designed tread pattern to provide great traction, mileage and cut resistance under arduous mining operating conditions.
Two new tyre variants for skid steer loaders: 23X8.50-12 JET TRAX ULTIMA and 23X5.7-12 JET TRAX SUPER II are intended for international markets. They are designed for material handling equipment and other types of "non-road services (NHS)" construction equipment. The silica-based tread compound in the tire provides better abrasion and wear resistance. The tyres also feature a robust wide-wall and rim guard design that provides additional resistance against external damage and further protection against wheel damage in the rim area.
Also Read: Nevada lithium mine wins ruling; green energy fights rage on