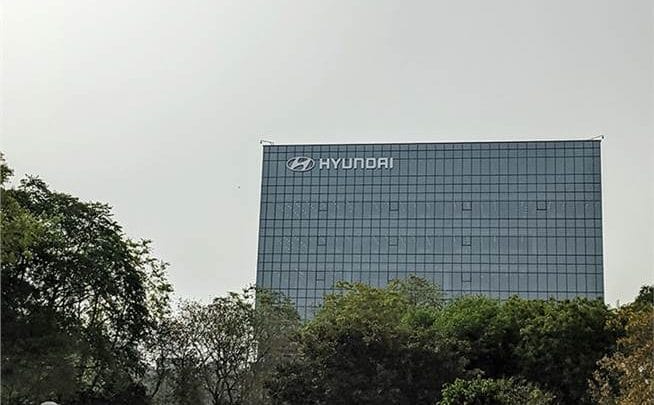 – Hyundai Motor India has relocated its workforce from Delhi-NCR to a new high-tech building that is also of a high standard of aesthetics and has been developed with an investment of more than Rs.1000 crores.
Hyundai Motor India celebrated 25 years in Indian market and celebrates this achievement with the opening of its new headquarters in Gurugram. It has moved its workforce from Delhi-NCR to a new high-tech building that is also aesthetically pleasing and has been developed with an investment of over Rs.1,000 crore. With a total building area of ​​more than 28,000 square meters, the facility is developed with technological prowess and a human-centered vision. It also contains 14 electric vehicle chargers, 3 DC fast chargers, and 11 regular AC chargers, installed in the perimeter of the building and on the property.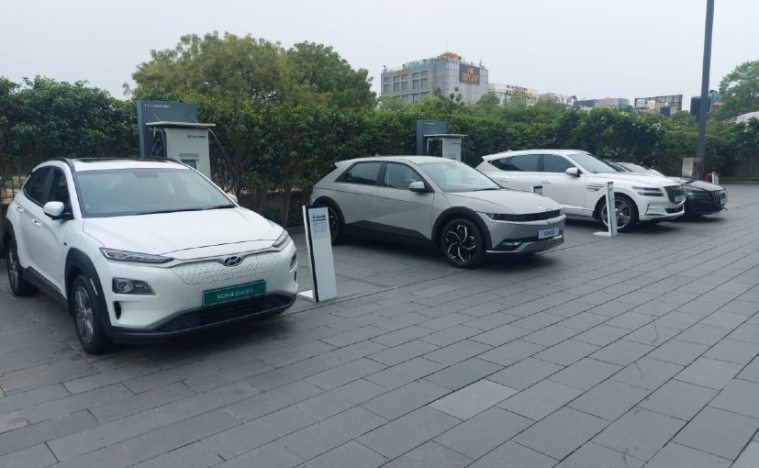 SS Kim, Managing Director and CEO of Hyundai Motor India said: "Building on the strength of 25 years of excellence in India, Hyundai Motor India has passed another significant milestone with the grand opening of its new state-of-the-art headquarters in India in the heart of Gurugram. The new building stands as a symbol of Hyundai's journey To connect with the people of India. HMI's new headquarters is built according to the principles of Hyundai Motor India's global vision of 'Advancing for Humanity', with a strong commitment to people and the environment, this headquarters will be a focal point for innovation and will realize Hyundai Motor India's vision of 'Advancing for Humanity'. People, prosperity on planet Earth." In addition, through our strong values ​​and Hyundai's indomitable spirit, we will nurture talent in this facility and become the fulcrum of excellence in order to transform into a better tomorrow."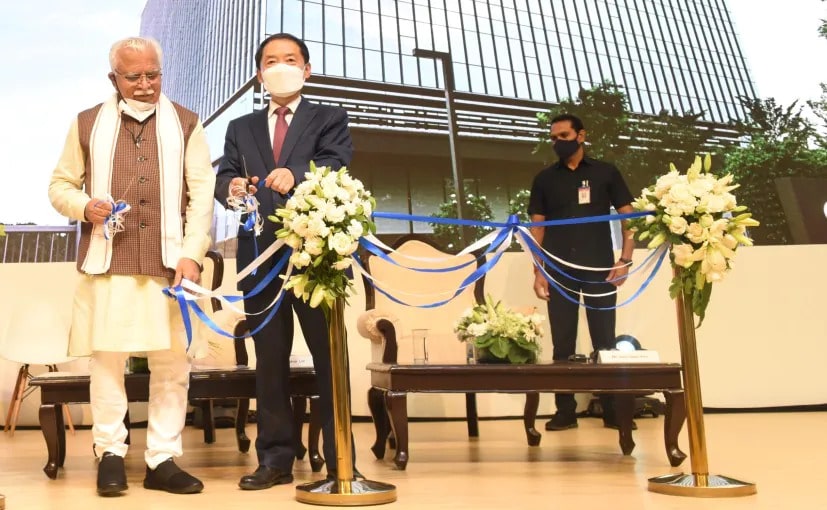 The entire building has been developed to accommodate the millennial lifestyle, with 70 percent of Hyundai India's workforce belonging to millennials. Without giving more details, we leave you some notable features of this install. The main entrance opens to a large hall used for events and there is a huge area of ​​400 square meters. A green wall with live plants to your left for a bit of a natural aura. Then there are five floors designed to provide a panoramic view of both the central living room on the first floor and the exterior of the building. Each floor has a lounge to extend and focus the rooms if the employees don't want to be disturbed while they are working. Then, as said, it offers free open seating and there are six open meeting tables with LED screens, one on each floor. There are also five closed meeting rooms. Even the desk is electrically height-adjustable and has a small coffee bar on each floor, while a proper coffee kiosk is located on the mail floor.
Also Read: India-bound Hyundai Alcazar bookings open at Rs 25,000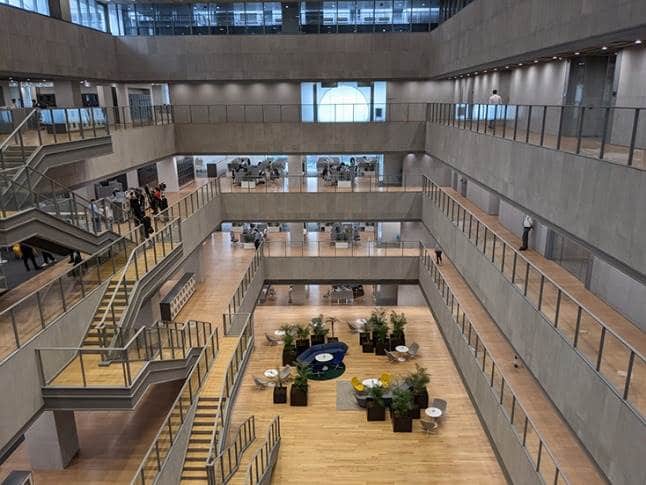 The building is level in terms of safety and comfort. There is thermal scanning for body temperature, employee lockers with UV light for disinfection, separate air ducts for return and supply of cooling and heating and HEPA filtration, which is a huge plus in these times of COVID. Then it is a composite building with zone 5 seismic compatibility, separate bathrooms for specially abled people, a dining room for 300 people, and a relaxation room for ladies with a medical room. 50 kW solar panels are also installed on the roof to save energy.
Read More: 2021 Hyundai Kona N revealed