KTM-owned Swedish motorcycle brand Husqva
a has released a new teaser video showing the Husqva
a E-Pilen electric motorcycle concept. E-Pilen is somewhere similar to Husqva
a's Vitpilen and Svartpilen models, sold in India. Although E-Pilen is completely electric and is produced by the parent company Pierer Mobility (owner of KTM and GasGas), as well as the Indian company Bajaj Auto. Husqva
a E-Pilen will probably go into production very soon, to go on sale first in European markets.
The brands (KTM, Husqva
a, and possibly Bajaj, as well as GasGas) are expected to launch a variety of electric bikes in the future, based on a 48V combined platform, with powers ranging from 4 kW (5.36 hp) to 11 kW ( 14.75 hp), to offer electric alte
atives for the 50cc and 125cc motorcycle sectors in the market. The range is expected to include both electric scooters and electric motorcycles, and manufacturing could take place at Bajaj Auto's facilities in India. So we expect more
electric bikes in India
, not just from Husqva
a, but even from KTM and Bajaj.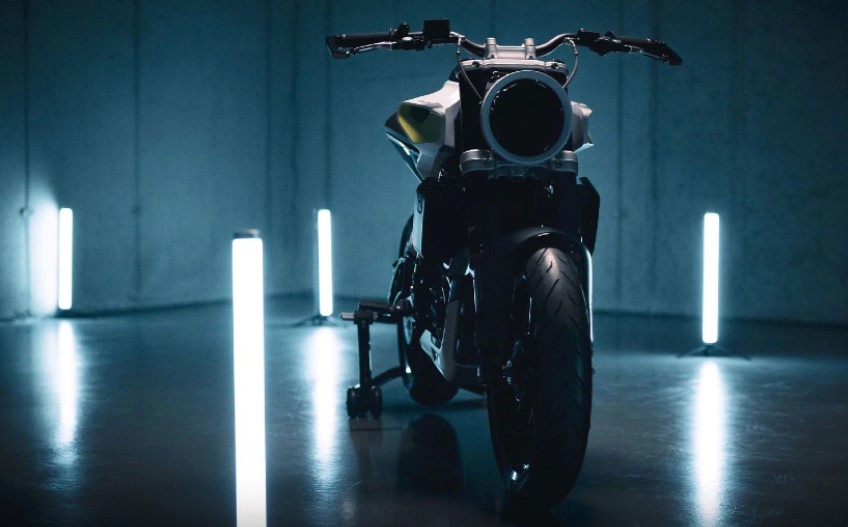 The E-Pilen will get interchangeable batteries with an 8 kW (10.73 bhp) motor.
According to Husqva
a, the E-Pilen concept has an 8 kW (10.73 hp) engine, with a range of 100 km. The use of interchangeable batteries, through an agreement between KTM, Honda, Yamaha, and Piaggio, will increase the availability of recharged batteries, ultimately increasing autonomy.
The bike is expected to have WP Apex front and rear suspension. The frame and swingarm can be shared with the next-generation KTM 125, 250, and 390 Duke models made by Bajaj in India.
Also Read: 2021 Suzuki GSX-S1000: Everything you need to knowAlso Read: 2021 Suzuki Hayabusa launched in India at Rs. 16.40 lakh