Hero Electric on Tuesday announced a partnership with Bengaluru-based battery technology startup Log 9 Materials to offer its battery packs for the entire range of EVs. The Log 9 'RapidX' batteries can fully charge Hero Electric 2W within 15 minutes.
Log 9 has tested its RapidX batteries by a number of pilots at multiple B2B fleet operators such as Amazon, Shadowfax, Delhivery, Flipkart, BykeMania, etc.
"Our InstaCharge batteries on the Hero vehicle platform will bring 'power, performance and peace of mind' to the B2B last-mile delivery sector, and will serve to reduce operating costs and emissions," said Dr. Akshay Singhal, Founder and CEO, Log 9 Materials.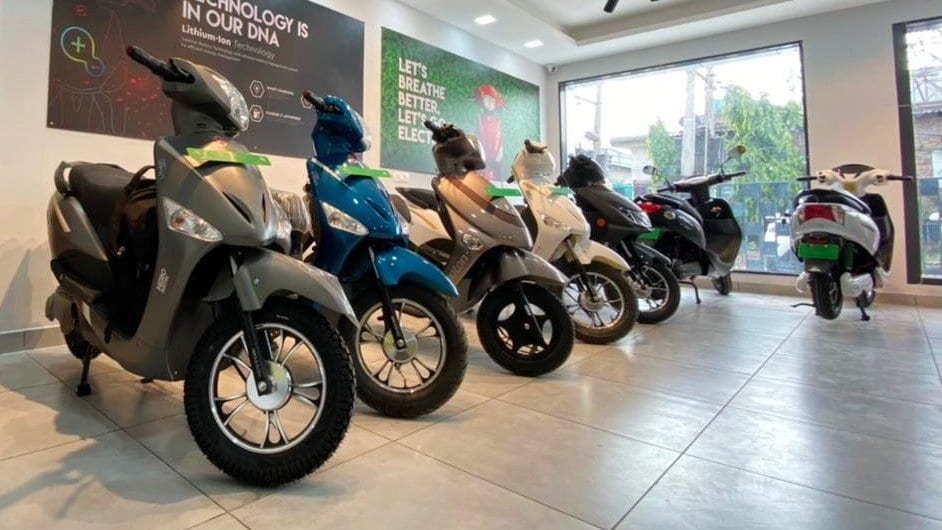 Log9 has leveraged its cell-to-pack competency to develop batteries that deliver 9 times faster charging, 9 times better performance, 9 times less battery degradation, and 9 times longer battery life.
Hero Electric and Log 9 will bring these batteries to market through direct sales and commercial battery-as-a-service (BASS) models.
"Some B2B companies wanted to run the bikes continuously for long hours with minimal disruption to deliveries. For these customers, we now offer bikes with Log9 batteries that can be quickly charged while the driver drinks his cup of tea," said Sohinder Gill, CEO, Hero Electric.
Log9 RapidX batteries are built to operate across -30 ° C to 60 ° C degree celsius and comes with an operational life of more than 10 years.
Also Read: Hyundai Tucson flunks with zero-star in Latin NCAP crash test