Ford and Google have signed an extended six-year agreement that anticipates significant changes not only in the way cars are designed and built, but also in the user experience of owning and operating these vehicles.The alliance, which was announced Monday moing, is part of the automaker's plan to roll out millions of new vehicles, many of which use electric, autonomous, and connected technologies. The six-year agreement will allow Ford to expand the use of OTA (over the air) upgrades, even offering drivers features that were not available when their cars and trucks were originally purchased. This is the third such partnership with Ford in 14 years."As Ford continues to make the most profound transformation in our history with electrification, connectivity and autonomous driving, the collaboration of Google and Ford together is establishing an innovative force that is truly capable of delivering a superior experience to our customers and modeizing our business," Jim Farley said.Today's cars use computers in many different ways, from controlling powertrains and smart safety devices to operating infotainment systems. From now on, all these digital technologies will be linked to an automated version of Google's Android operating system.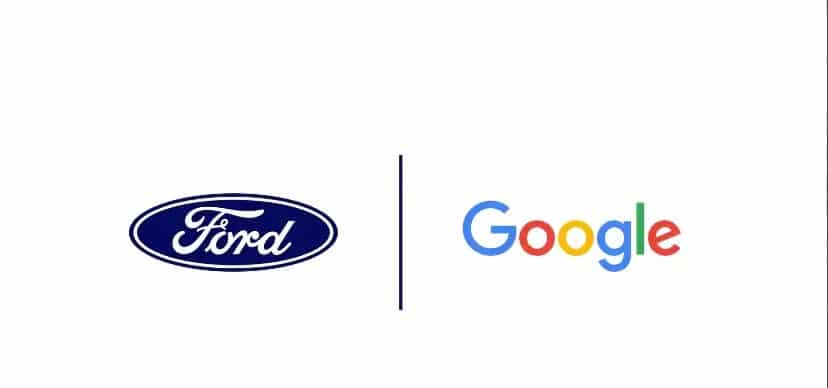 Google and Ford partnership
More purchases are will be done Online
The effect will begin even before a driver purchases a Ford or Lincoln car, Ford and Google plan to develop a more personalized shopping experience to take advantage of the increase in online car purchases. A recent survey by Deloitte, a consulting firm, found that 71% of shoppers still want to shop in person, but most say an hour spent at the agency is enough, meaning the importance of the inteet will increase in terms of Initial purchases as well as some purchase formalities.Once the vehicles are on the road, the Android operating system will track potential mechanical and program problems, alert owners when service or repair is needed, and even automatically schedule a dealer appointment.Ford was a pioneer from the beginning when it comes to in-car infotainment. It partnered with Microsoft in 2008 to develop its original sync system, then in 2014, it switched to QNX, the old Blackberry, for Sync 3 and Sync 4. Now Google takes over. During a press conference Monday, officials suggested these benefits:
The next generation of Sync will be able to access a wide range of Android applications, such as smartphones, tablets, and other Google-based devices.
As with Google Search and other services, Sync will be able to customize features and services based on the individual needs of Ford and Lincoln brands and customers.
The system will switch to the famous Google navigation system.
Google will not be able to access Ford dataBut while Google collects a lot of user data, it then invests in smartphones and computers, said David McClelland, Ford's vice president of strategy and partnerships: "Google (Google) will not be able to access Ford's data in the Google cloud. ".McClelland also said Ford will continue its relationship with Amazon by allowing drivers to access Alexa's voice assistant to do things like open a garage door or set a house thermostat while on the road. Cars using the new system will also have access to Google Home, which is the company's alteative to Alexa. Vehicles will be able to pair with other devices, among other things, integrating Apple CarPlay in addition to Android Auto.One specific feature that could be decisive in the future is the ability to deliver updates over the air, a feature that Tesla has created to delight its tech-savvy owners. Major brands have been slower to introduce OTA updates (they require an integrated remote system like GM OnStar) and their owners are now beginning to appreciate OTA.According to Libros Technology, a company related to the development of automobiles, the number of recoveries caused by software problems more than tripled between 2009 and 2019. But instead of forcing customers to retu to the showrooms, Tesla often can make repairs. By pushing software updates, like Google with Android smartphones. Ford and several competitors, including General Motors and Volkswagen, are applying similar capabilities. Ford started in 2020.
Enable new features over the air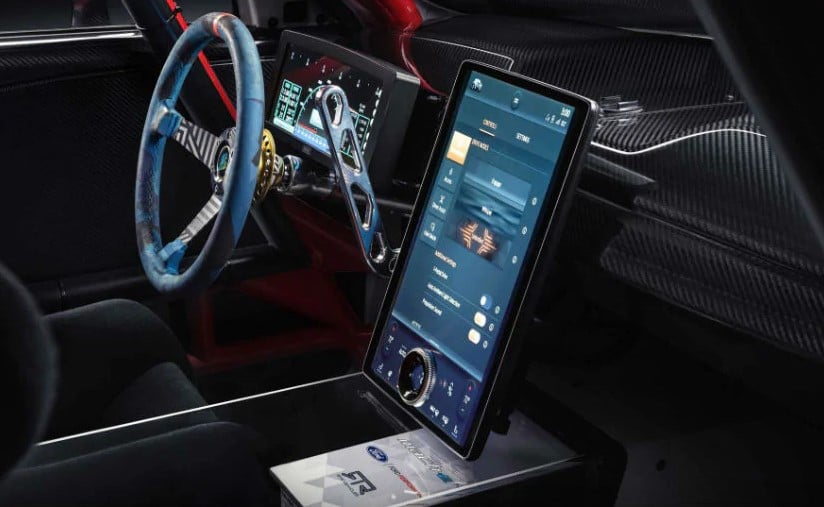 Google and Ford partnership
The Google / Ford system will go further, allowing the automaker to offer motorists new features, such as infotainment updates and a security system, things that don't require additional hardware, and even range and performance upgrades for electric vehicles. , like Tesla already.Ford will have some OTA capabilities even before the first Android-powered vehicle hits production. It will allow owners of the newly upgraded F-150 pickup and battery-powered Mustang Mach-E to unload Active Drive Assist hands-free once it is completed later this year. But the Android system is expected to open up more opportunities.Active Drive Assist is Ford's first big step toward fully autonomous driving. Once motorists are able to fully transition from driving duties, the demand for inflight entertainment, including video, is expected to increase. With the advent of high-speed 5G technology, this may also be in the works, Google and Ford officials said, though they declined to discuss details, including revenue opportunities.
The first Ford vehicles using Android-based technology will roll out during the 2023 model-year, McClelland said, noting "This collaboration will go across millions of vehicles worldwide.  The only place it won't be available is in China," though there was no explanation as to why that market will be excluded.