Citroen has been part of the PSA Peugeot Citroen group since 1976. The company was founded by Andre-Gustave Citroen, a French industrialist, in 1919. In a short time, Citroen became known for its innovative technology, thanks to Traction Avant. This Citroen was the first front-wheel-drive car in the world to be mass-produced. It also had the distinction of being the first to have a unitary body type and no chassis to support the mechanical components.In 1954, Citroen produced the hydropneumatic self-leveling suspension system, the first-ever in the world, and then in 1955, the French automobile company launched the DS, the first car model with disc brakes. Citroen also introduced swiveling headlights in 1967 to improve visibility while driving on winding roads. These innovations saw Citroen win numerous inteational and national awards. In fact, Citroen has won the European Car of the Year award three times.PSA Group, the French car manufacturing company, announced in February 2019 that it will be launching its Citroen brand in India. Citroen cars are not visible on the Indian roads but come 2021, it will change. The first Citroen model will be available by the end of 2021.The PSA Group has already signed two joint venture agreements with CK Birla Group, who will be manufacturing Citroen cars and powertrains in its manufacturing unit based in Tamil Nadu. So, Citroen cars will be manufactured in India.Citroen cars are renowned for their quality construction and technology. Most models ensure optimal performance and if PSA Peugeot Citroen Group can get its pricing right, the Citroen brand could become a force to be reckoned with. For the time being, prospective car buyers can do nothing but wait until the Citroen car India launch and hope that Citroen car prices in India are competitive for the different models that the brand will be introducing in the Indian market.
UPCOMING CAR IN INDIA
Citroen C5 Aircross will be the first of the Citroen cars to hit the Indian market, and its expected price is INR 25 Lakh.
Citroen C5 Aircross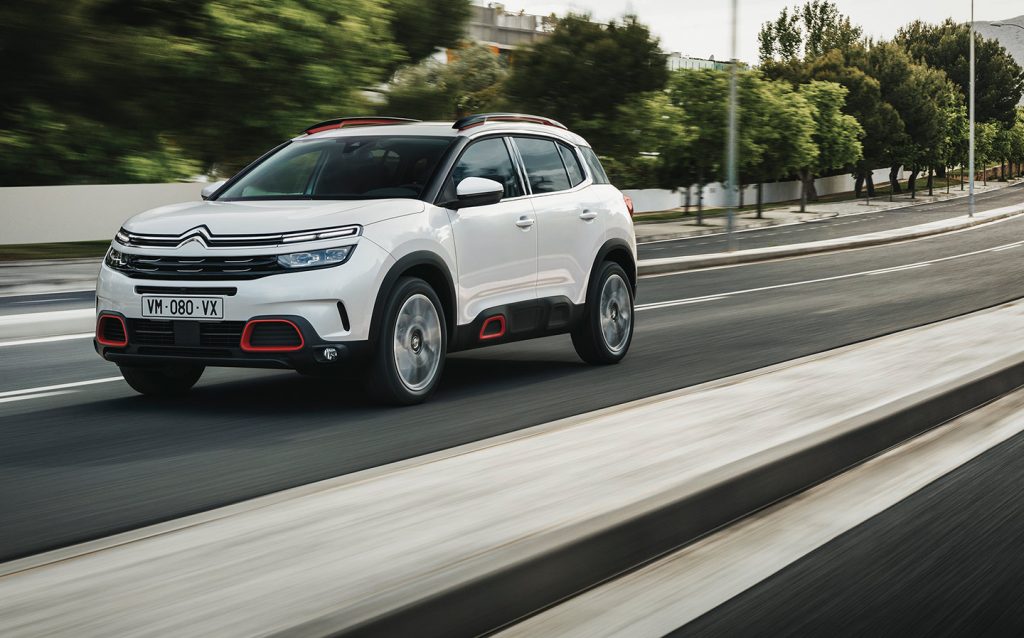 The upcoming Citroen C5 Aircross is a shiny SUV with bigger wheels and a masculine design and 230mm of ground clearance. Signature character paired with wheel arch protectors, Aibump-inspired bottom door, roof rails, and extensive customization options will make it worth buying. With 19 driver assistance technologies and six connectivity features, this vehicle will become a true next-generation SUV. We can expect it to launch by 2021.The C5 Aircross specs in India will be quite similar to those globally. At present, the model comes with petrol and diesel engines. The petrol variants are available with turbocharged 1.2-liter and 1.6-liter engines while the diesel trims have 1.5-liter and 2.0-liter engines. The model comes with a standard six-speed manual transmission. The automatic eight-speed transmission is optional.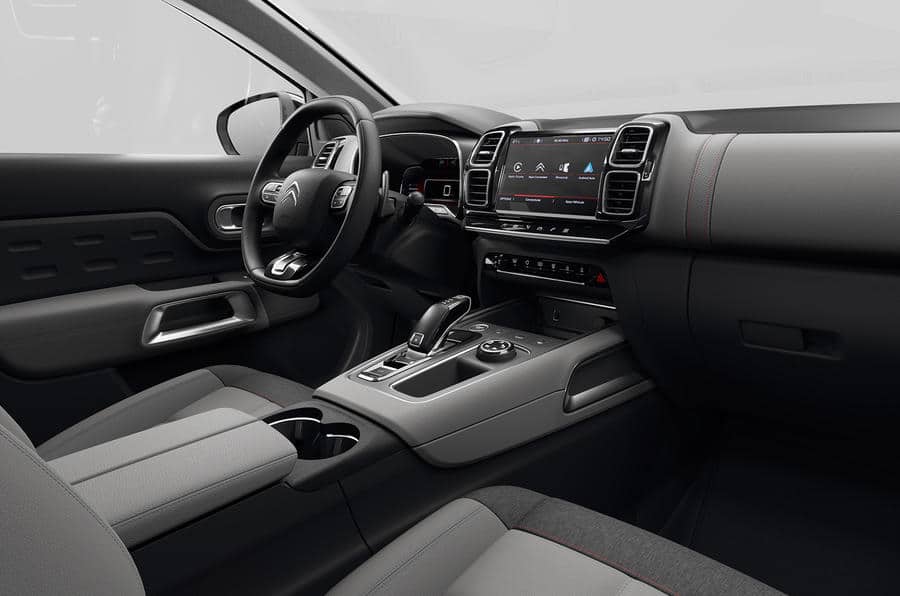 The interior of the upcoming C5 Aircross will be soundproof rendering a cocoon effect, the cabin display unit will provide a 12.3'-inch configured digital instrument cluster responsible for the driving-related information presented in the driver's vision area. The 8inch touchscreen tablet will allow for adjusting the settings, navigation system, multimedia system, Mirror Screen function, air conditioning, and telephone functions. Citroën Connect Box will come with ConnectedCAM Citroën, SOS & Assistance, and wireless smartphone charging to complete the extended calling package.The C5 Aircross includes Citroen's hydraulic pillow suspension system. Thus, it will ensure a smooth ride and absorb sudden shocks with ease. However, if it only comes with front-wheel drive, this may limit traction.
Competiton
If Citroen C5 Aircross enters the Indian market, its main competitor will be
Jeep Compass, Hyundai Creta, and Hyundai Tucson
. This spacious SUV could end up being very desirable if Citroen maintains the same specifications and standards as with the world-class.
Read More:
Hyundai Tucson Facelift To Be Launched On July 14