2021 MINI three new models launched in India: the three-door hatchback, convertible, and John Cooper Works (JCW)

- Receive cosmetic updates and new features.

British brand MINI has launched new versions of its three-door hatchback, convertible and John Cooper Works (JCW). The new 2021 MINI range is available in petrol engine options as an integrated unit (CBU). All three models are available in 11 colors: Island Blue (new color), Rooftop Gray (new color), British Race Green, Chile Red, Night Black, Moonwalk Grey, White Pepper, Silver White, Mysterious Black (optional), Zesty Yellow (Available only for MINI Convertible) and Rebel Green (JCW only).
2021 MINI Prices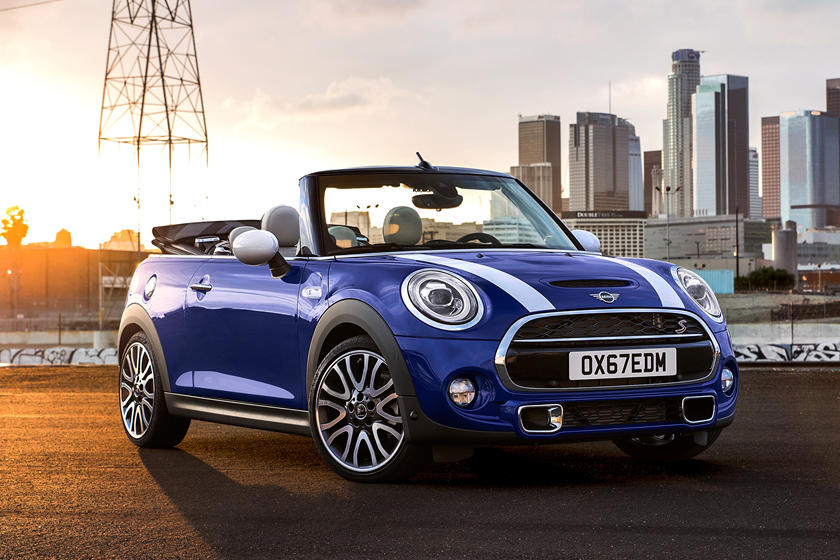 2021 MINI Convertible

The prices of the Ex showroom of the new 2021 MINI range are as follows:

MINI 3-door hatch - Rs.38,00,000

MINI Convertible - Rs 44,00,000

MINI John Cooper Works - Rs.45,50,000
2021 MINI Exterior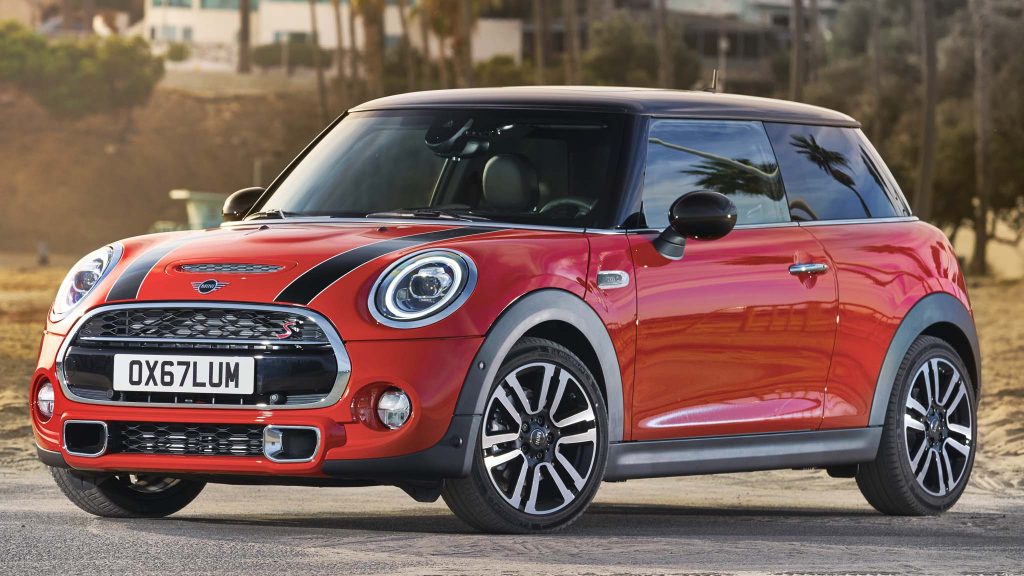 2021 MINI Exterior

Visually, the new three-door hatchback and 2021 MINI Convertible get a new set of cosmetic improvements in the form of a modified hexagon grille that complements the round-tuned mini headlights with integrated fog lights. The side LED indicators are integrated into the redesigned side vents. To improve the dynamics, new air intakes were vertically integrated into the bodywork. The sides are almost the same except for the new wheel arch rim edges. The rear fog lights are integrated into the rear apron as a narrow LED unit. The MINI Three-Door and MINI Convertible are fitted as standard on a set of 17-inch light-alloy wheels. MINI has always been known for offering the widest range of customization options, so customers can also choose from different wheel designs to suit individual tastes.

The new 2021 MINI John Cooper Works hatchback features a new central hexagonal radiator grille with a distinctive honeycomb patte. The crossbar on the bottom edge gets a red finish. For a distinctive racing-inspired look, the JCW version features racing stripes on the hood. Additional visuals include contrast paint finishes on the roof and mirror caps in white, black or, exclusively, for the MINI JCW in Chilli Red. Aerodynamic tasks are well managed by the front apron with integrated air ducts and side sills. MINI JCW offers an 18-inch light alloy wheel option.

An optional black exterior is available for the door handles, side fenders, fuel cap and MINI badging on the bonnet and boot lid. In addition, the model lettering and tailpipes of the exhaust system are now finished in high-gloss black, as well as the headlights, radiator grille and taillights trim. The new multi-colored roof (MINI Three-Door and MINI JCW) features a color gradient from San Marino blue to aqua pearl to jet black, created using a new paint technology that extends from the windshield frame to the rear. The company also adds that each MINI with a multi-colored roof is unique due to slight deviations in the color patte
.
2021 MINI Interior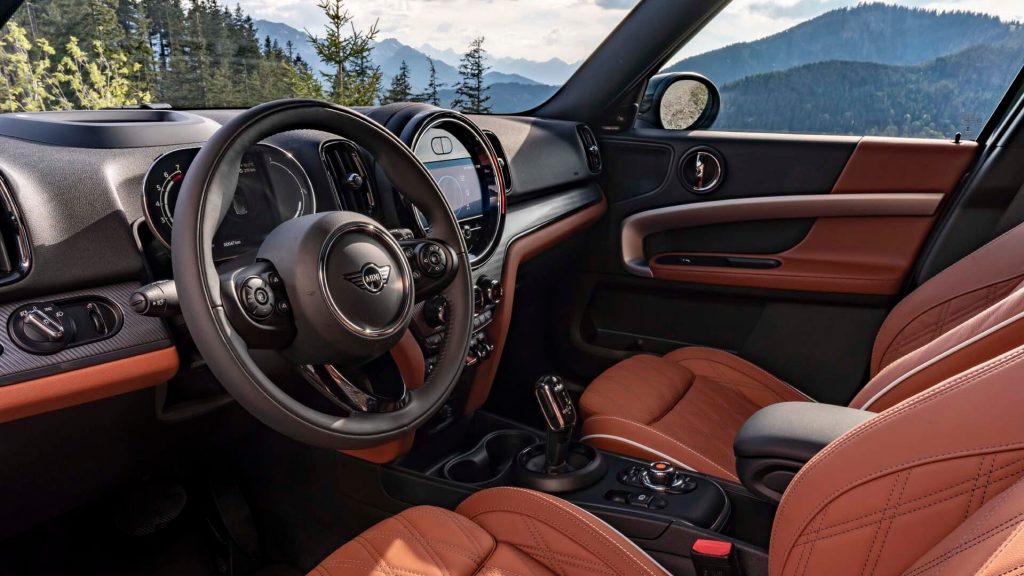 2021 MINI Interior

The updated interior is now available in two options: 'Silver Checkered', where the dashboard surface and oval door ring are checkered design, and 'Aluminum', which features contrasting diagonal stripes that present a mode
, visual look. A stunning twist on the classic fishbone design. The three-door convertible is available in two new standard trim options: a combination of cloth and faux leather in Gloss Black Checkered Black and Carbon Black Pearl. Carbon black faux leather is also available as a standard option. Additional upholstery options include MINI Yours Leather Lounge in Carbon Black, Cross Leather in Carbon Black, Chester Leather in Satellite Gray and Malt Brown, as well as JCW Sport Seats in Dinamica.

In terms of features, the car has an 8.8-inch color touchscreen display, a new multifunction steering wheel, touch-sensitive favorite buttons, ambient lighting, and more. The optional 5-inch multifunction display on the steering column aims to offer a completely new experience. The optional MINI Wired package comes with navigation, wireless charging and improved mobile readiness via Bluetooth. The multifunction display comes standard with the MINI Wired package. Other infotainment options include Apple CarPlay with MINI Radio Visual Boost + MINI Navigation or with Harmon Kardon wired package and hi-fi speaker system.

The MINI Excitement Pack provides LED interior and ambient lighting that illuminates the cabin in a selection of select colours, as well as projecting the MINI logo from the driver's side exterior mirror when the car door is opened and closed. In addition, the new "Lounge" and "Sport" modes offer a choice of six interior lighting colors each. In Lobby mode, the content displayed is in a relaxing color setting ranging from turquoise to petroleum blue. In "sports" mode, the backgrounds are red and anthracite.

Also Read: Mini Oxford Edition Launched At Rs 44.9 lakh
2021 MINI Engine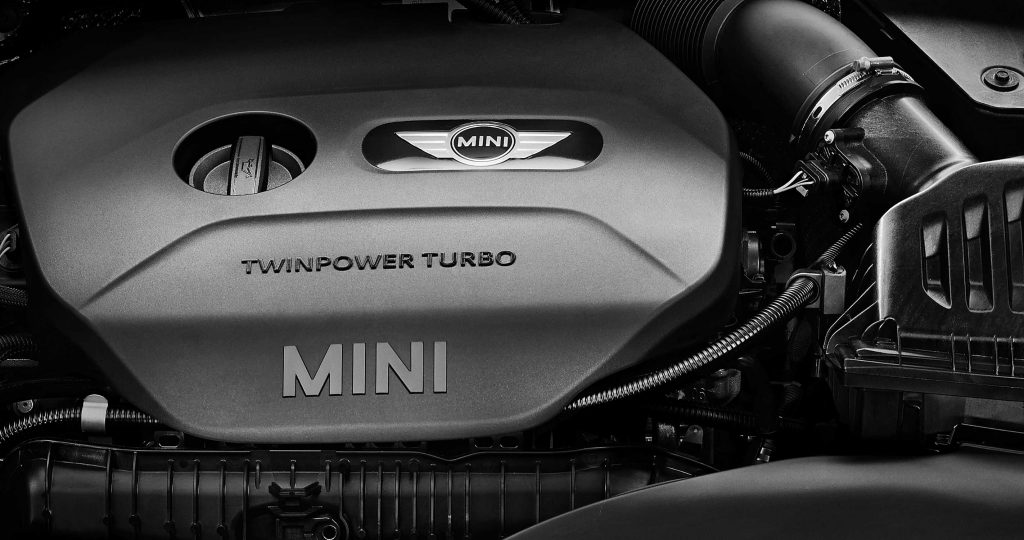 2021 MINI Engine

The 2021 MINI 3-door hatch and MINI Convertible are powered by a 2.0-litre four-cylinder petrol engine that develops 189 horsepower and 280 Nm of torque between 1,350 and 4,600 rpm. The three-door hatchback can go from 0 to 100 km / h in 6.7 seconds, while the MINI Convertible can go from 0 to 100 km / h in 7.1 seconds. This engine is mated to a seven-speed Steptronic dual-clutch transmission.

The 2021 MINI JCW is powered by a 2.0-litre TwinPower four-cylinder engine that develops 228 bhp and 320 Nm of torque between 1450 and 4800 rpm. JCW is able to sprint from 0 to 100 km/h in 6.1 seconds. This engine is mated to an eight-speed Steptronic dual-clutch transmission.

Driver assistance systems include cruise control, parking assist, a rearview camera, and a head-up display. Additional safety equipment includes front passenger airbags, brake assist, three-point seat belts, dynamic stability control, collision sensor, anti-lock brake system, co
ering control, flat tires and a rear-view camera as standard. Safety. Standard technology includes auto start/stop function, brake energy recovery, active cooling air fins and electromechanical steering.

Read More: MINI Paddy Hopkirk Edition launched in India at Rs 41.7 lakh