The Italian
sports car
manufacturer Ferrari has finally revealed its new V12 supercar called the Ferrari 812 Competizione. The new two-door coupe is a special limited edition series derived from the Ferrari 812 Superfast. The high-performance coupe joins the 812 Competizione A or the Aperta convertible, which is a more exclusive offering. Ferrari says that this duo of cars is dedicated to a very exclusive group of collectors who are passionate about the best Ferrari tradition, who focus on extreme performance without compromise. Ferrari will make just 999 models of the Competizione and 599 Aperta units. Delivery of both cars will begin in the first and fourth quarters of 2022, respectively.Under the hood of the 2021 Ferrari 812 Competizione is the glorious 6.5-liter natural V12 engine producing 830 hp and 692 Nm of peak torque. That's 30 hp more than the 812 Superfast, but the torque output is reduced by 26 Nm.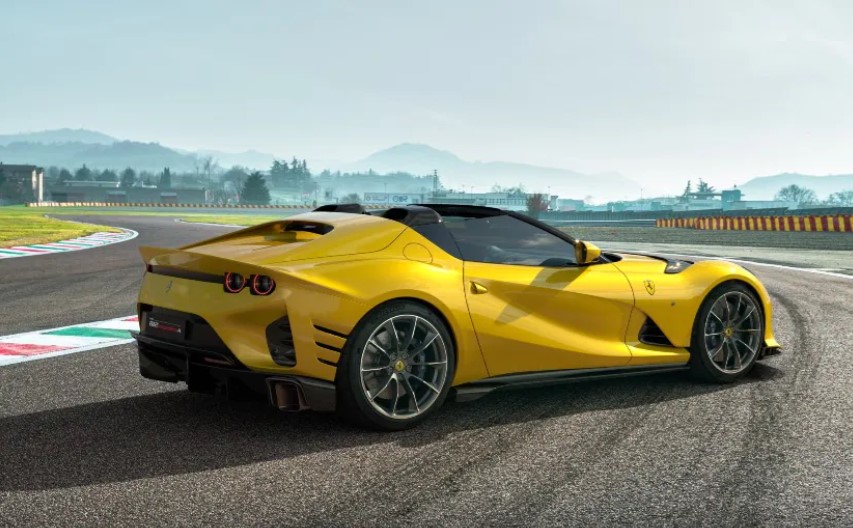 Performance figures are under wraps for Ferrari 812 Competizione A
The Ferrari 812 Competition is also light and weighs 1,487 kg (dry). This makes the power-to-weight ratio impressive, helping the car to accelerate from 0 to 100 km/h in just 2.85 seconds. Acceleration will reach 0-200 km/h in 7.5 seconds, while the maximum speed for a flat sprint will reach 340 km/h, the same as that of the 812 Superfast. Although the acceleration time improved by 0.05 seconds between sprints from 0 to 100 km/h, while there is a significant decrease of 0.4 seconds between 0-200 km/h.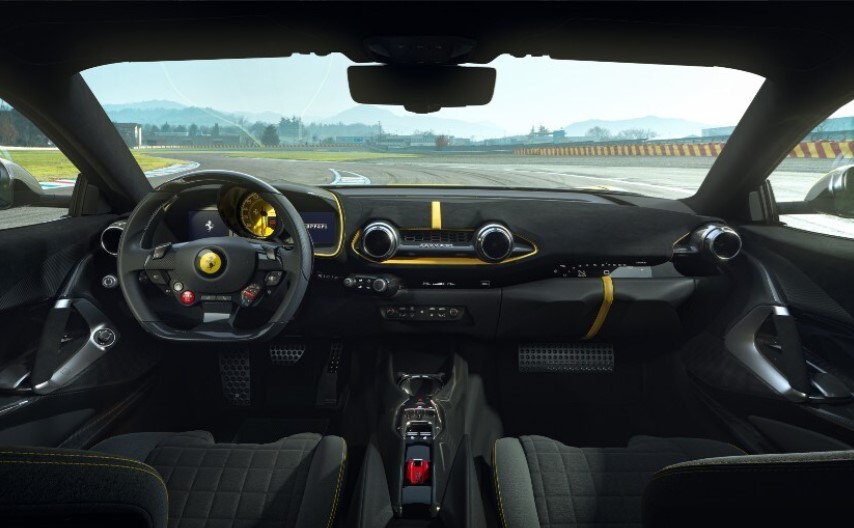 Ferrari 812 Competizione is more aerodynamic than Ferraroi Superfast
The V12 engine is mated to a 7-speed dual-clutch automatic transmission in the new Ferrari 812 Competizione and Aperta. The gearbox is derived from Superfast but has been recalibrated to reduce shift times by five percent.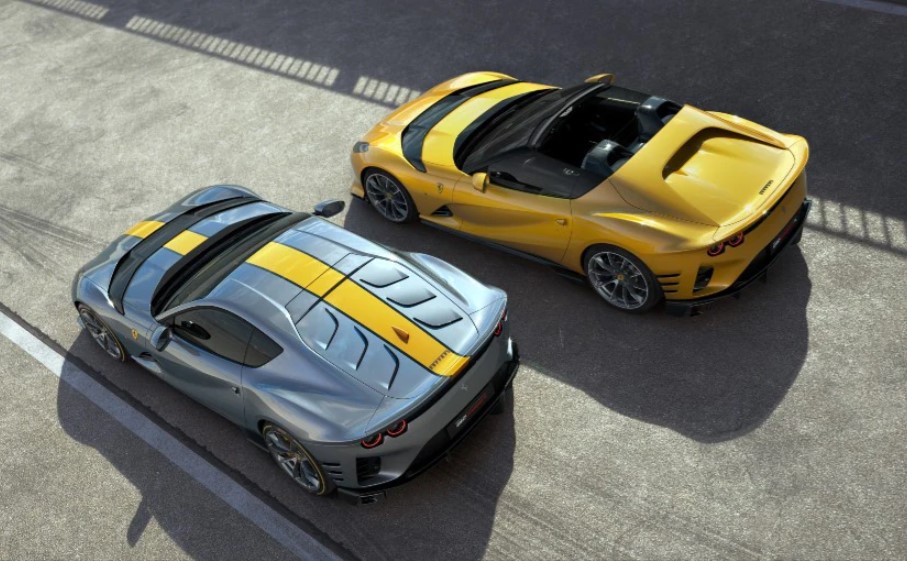 Ferrari 812 Competizione and Aperta Variant
The new Ferrari 812 Competizione also features other technological advances from the automaker. The 812 Competitizone and Aperta look impressive. The automaker has not mentioned the price of these cars yet, but it would be safe to say that the cars will be incredibly expensive. Most importantly, both cars are very exclusive. The good news is that both cars come with a seven-year maintenance program as standard.
Also Read: 7 things you didn't know about Ferrari 488