2018 ATHER 450 FIRST RIDE REVIEW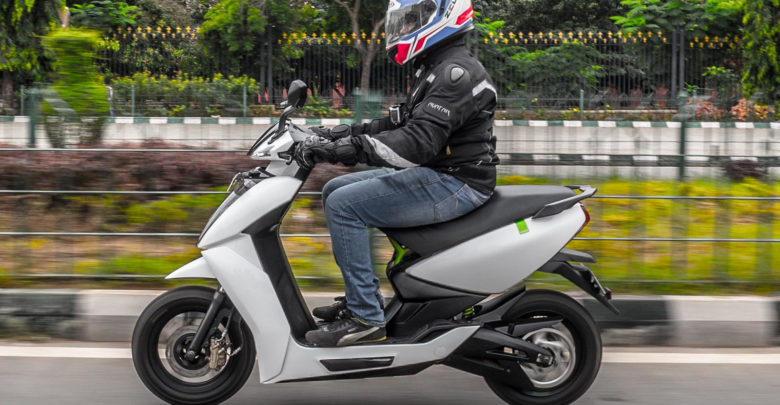 Indian startup, Ather, has launched two electric scooters in the country, the 340 and 450. Although both of them are almost identical, they differ only in the power outputs. Ather was founded in 2013, by Tarun Mehta and Swapnil Jain, who decided to venture into making their own electric scooters.
The Ather 450 is an advanced electric scooter that's powered by an electric motor that is driven from a Lithium-ion battery fixed onto the floorboard. The 450's engine can get up to 5.4kW of power which translates to 7.3PS higher than most scooters in the market. This addresses the problem of the lack of power in most conventional electric scooters in the country.
The bigger revelation is the Ather 450's torque production of 20.5Nm which is higher than any performance motorcycles like the KTM 200 Duke and Bajaj Pulsar 220, both of which offer a torque of 19Nm. Another amazing feature is the app that connects with the scooter. It monitors the scooter incessantly to check for any malfunctions and problems.
The MyAther app also keeps track of your vehicle's energy so that one can check the battery or charging status from your phone itself. It also provides the location you want to navigate to and the dashboard console will start GPS with just a click. It gets an engine auto shut off switch which kills the engine and also has a toggle switch present on the right side of the console that can be used to accept and reject battery inputs without using the console's touch screen.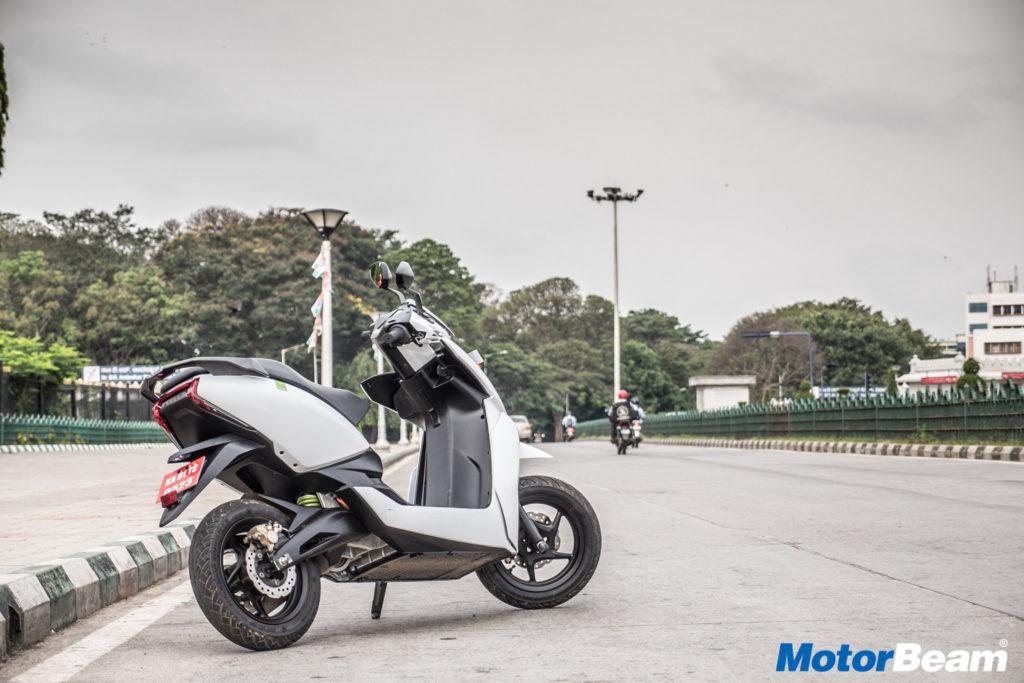 The seat is very well-cushioned and is spacious for all kind of riders. The handlebar is also wide enough for a comfortable ride and yet sleek so that it is extremely easy to glide through traffic. There is absolutely no noise coming from the scooter except a slight buzz from the cooling fan and that of the motor. The engine's torque output is almost instant and the speed accelerates upto 40 km/hr in less than 4 seconds. In ECO mode however, the output is significantly less with the highest speed limited to 60 km/hr while it gives a boost of 80 km/hr in the normal power mode. The motor weighs just about 6.5 kgs.
With petrol prices rising incessantly, there hasn't been a stronger reason to buy an electric scooter. You need a scooter because it's convenient, practical and effortless. The Ather 450 feels equivalent to a 125cc scooter on most parts. It's realistic and practical, and as an overall effort, is miles ahead in terms of being a convincing electric scooter you can almost replace your petrol-sipping scooter with. Finally, let's talk about the prices. Priced at Rs 1,24,750, the Ather 450 is obviously far from cheap, but it's a justifiable price point given all that on offer, and especially so for those interested in being early adopters of new technology.